A new Cheyenne, Wyo.-based product distribution company is currently flooding the highly competitive barista and brewing gear market with a barrage of products sure to make immediate waves in both the commercial and consumer channels.
Brew Global, a worldwide distributor that stepped quietly into the light over the summer, has almost 20 strong products rolling out in a matter months from its partner brands Brewista, Rhinowares, Cafetto, Coffee Gear and more.
Between these brands, products run a wide gamut of tools and accessories, from digital kettles to feature-packed scales to an innovative cold brew system. The most rapidly firing brand in the stable appears to be Brewista, which has already been applying user feedback into updated versions of its products at an impressive rate.
"Honestly, we don't design anything. It all comes from the specialty coffee market," Brian Gross, Vice-President of Engineering for Hong-Kong-based SmartCo International told Daily Coffee News. SmartCo is the parent company of both Brewista and Bonavita, and does most of the manufacturing and design for both brands. "Talking to people, going to the trade shows, listening to their needs," Gross said of Brewista's product development approach. "[People ask,] 'Can you do this? What about that?'"
For years the company has been sending prototypes outs for feedback among professionals and semi-pro's alike, while working closely with Q-grader and two-time US Brewers Cup Champion Andy Sprenger of Colorado's Sweet Bloom Coffee Roasters, all before finalizing certain products. The Brewista Smart Scale, for example, gained five additional usage modes for different espresso and pourover situations based on user feedback. "I like this industry because everybody's got ideas," said Gross. "'Why don't you make me this? Hey if you give me that, I can do this with it.' The specialty coffee industry's awesome like that."
Among the clever products on the way are a hand grinder sized intentionally to nest inside an Aeropress for convenient toting; a portafilter handle with a built-in LED light, for better viewing of extraction quality; Teflon-coated milk steaming pitchers; a standing knockbox "waste tube;" and a new immersion dripper with a built-in filter and shut-off valve. And these are apparently only the tip of the iceberg.
Six new kettles are soon to be made available. All of them will have digital or analog temperature gauges built in, and will feature one of two different variable flow-rate spout designs. Said Gross, "We're playing with some really cool new spout designs for accurate pour."
Next year will see a newer version of the already-advanced Brewista Smart Scale, featuring smartphone integration that allows users to control its settings via an app. Said Gross, "It's a natural evolution. Just making it simpler for the customer — more usefulness, more utility."
This sudden and unrelenting tidal wave of products and improvements might strike the casual onlooker as remarkable, although for a company like SmartCo, it's business as usual. "We're a product design and manufacturing company. We need to get 60 to 80 new products to market every year," said Gross. "We do it worldwide in a lot of different industries, so you probably don't see it. For us, we have to feed new products all the time. Innovation is a lot of it, bringing new products in, retiring some, improving some, changing some, it's a constant turn. For our company, this is how we work."
SmartCo only first "discovered" the specialty coffee industry for itself in early 2011. It found instant success with the first Bonavita kettle, which they then immediately followed with a wave of additional products, expanding the line of kettles and vessels. "But then that pipeline shrunk, and we saw a lot of opportunity that we couldn't fill through the Bonavita line," explained Gross. "That's why we introduced the Brewista line."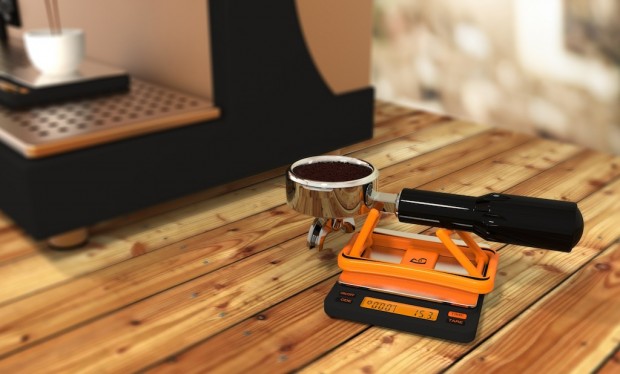 SmartCo does the majority of manufacturing for Bonavita, Brewista, the Australia-based Rhinowares and other brands. "We can move incredibly quickly with Brewista," said Gross. "We can move as fast as we see market opportunities." It was in January of 2014 that Gross generated the concept of Brewista as a manufacturer in the United States, and then set to the tasks of design work and lining up manufacturing plants.
One year later at the dawn of 2015 came the Brew Global concept, which officially launched over this past summer. Products that were in development over that time are now ready for manufacturing, and these are the products that will be rolled out in the coming months, along with a few products brought on board from other manufacturers.
In order for various brands and companies to partner with Brew Global, they each must produce spec sheets, user manuals, support videos and packaging in ten different languages for delivery to virtually any country around the world. This also includes the requisite commercial and domestic safety certifications. "When a product comes out it becomes truly a world product," said Gross, "because coffee is a world industry."
Meanwhile, Brew Global also endeavors to do as much manufacturing as possible in the US, to create jobs and have a positive impact on the economy. Injection molding, stamping, and other processes for various Brew Global products are done in Wyoming, while a good amount of design work is also undertaken in partnership with Metropolitan State University of Denver. Students there designed the Cold-Pro commercial cold brew system, for example, which purports to offer higher volumes, faster extraction, more convenient cleaning and more effective filtration than competing systems.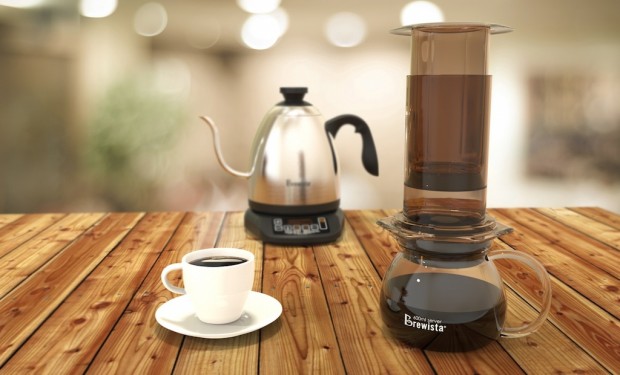 Another interesting Wyoming-based product in long-term development is an expansive new line of paper filters. According to Gross, the company aims to create four different gauges of paper cut and assembled into every known filter size and shape, for use with all paper-inclusive brew methods. "We're working with a German company that makes laboratory-grade paper of all different microns, all different flow rates, all different oil absorbencies," Gross said. "I've got 27,000 square feet in Wyoming, and I've got 11,000 square feet set aside just for that."
Brew Global representatives will be attending and displaying wares at dozens of trade shows around the world in the coming year, and it's all in the name of better coffee. "We're basically just giving the baristas tools they can do incredible things with," said Gross. "We know that if we give them the right tools at the right pricing, people will adopt it and do cool things with it that we hadn't even thought about."
Howard Bryman
Howard Bryman is the associate editor of Daily Coffee News by Roast Magazine. He is based in Portland, Oregon.