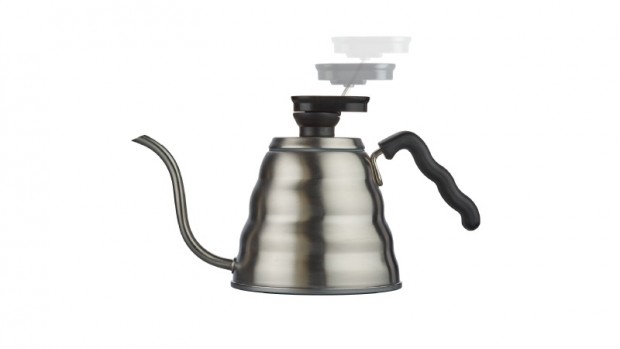 As a maker of brewing equipment, Hario has always kept it pure and simple. All manual, all analog — except for their digital brewing scales of course, and the red-headed stepchild that is Hario's automatic Coffee King V60 drip machine, which is no longer visible on the company's website.
Still, while Hario's various cones, filters, siphons, stands, kettles and other items remain popular mainstays both in cafés and at home, other gear-makers have edged onto the scene with some additional conveniences.
Bonavita's variable temperature digital electric kettle is a modern classic, while newbies like Fellow Products and Brewista are bringing kettles to market with lid-mounted temperature displays and other features. Today Hario strikes back, announcing a new kettle accessory that keeps up with the times: the V60 Drip Thermometer. The accessory is essentially a replacement lid that fits any model of V60 Buono kettle, with a hole drilled in the top knob through which a digital thermometer inserts and angles downward and forward to read the temperature of the water precisely at the inner opening to the spout.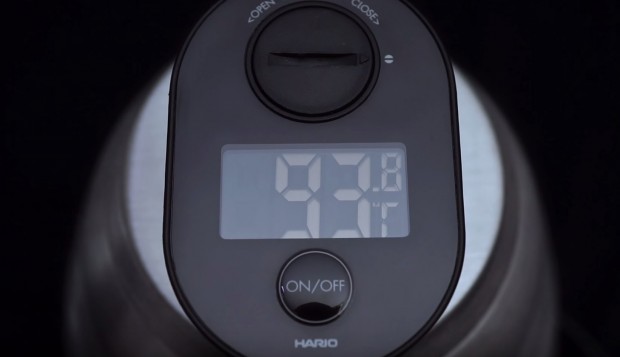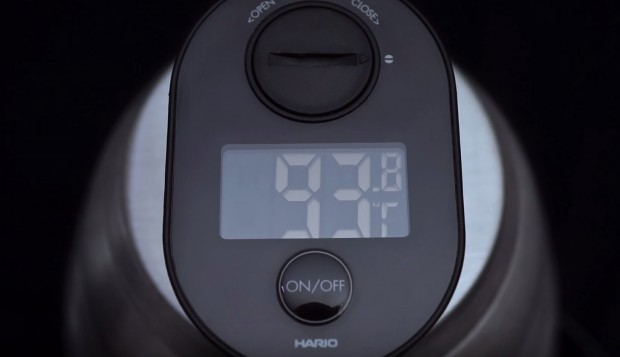 Users push the power button on the thermometer and the temperature of the water is displayed either in Fahrenheit or Celsius within five seconds. It can be turned off manually or it turns off automatically after about 45 minutes, and runs on a replaceable DC1.5V battery.
You can get the full list of specs here.
Howard Bryman
Howard Bryman is the associate editor of Daily Coffee News by Roast Magazine. He is based in Portland, Oregon.