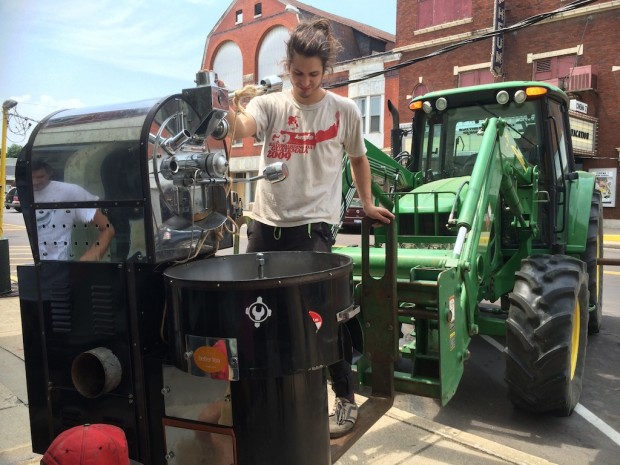 For a roaster that's been in business for about a month, Black Rabbit Coffee owner and head roaster Isaac Reynolds has spent an inordinate amount of time at origin. Reynolds, the son of full-time missionary parents, lived in Guatemala for eight years, during which time he learned intimately of the journey coffee takes from field to drum.
In 2011 he returned to the States to attend college and apprentice with a carpenter, yet also couldn't resist his dreams of roasting coffee for a living. Within a year the college idea was shelved indefinitely as Reynolds worked as a line cook in a high-end restaurant while also doing carpentry work, eventually saving enough money to purchase a used 10-kilo Ambex machine and a building in Hillsboro, Ill., in which to install it.
Today that Ambex glistens like a beacon from where Reynolds says there isn't another specialty coffee resource for at least 60 miles in any direction. Hillsboro is a town of less than 7,000 people located a few miles east of Litchfield, which is itself about halfway between St. Louis and Springfield. It's not a town that's had much exposure to "third wave" coffee, although Reynolds says the reception so far has been warm and enthusiastic.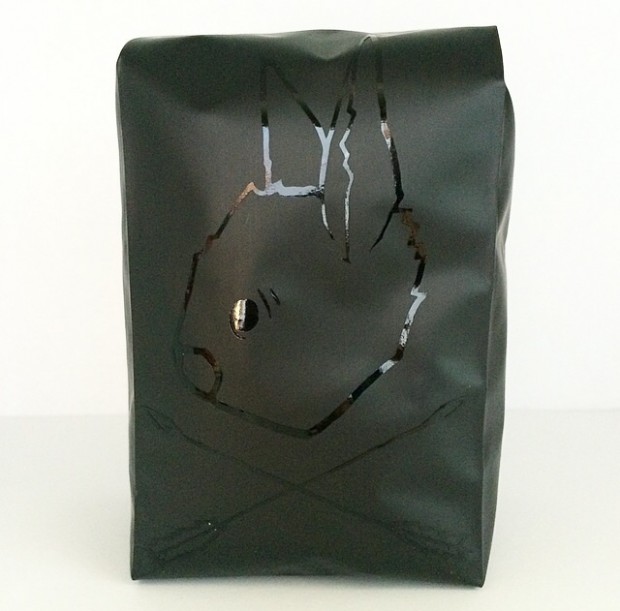 Reynolds said that while he and his closest friends are the only ones specifically interested in "third wave" specialty coffee, many of the locals have still gravitated toward the more adventurous roasts. "I became interested in coffee straight from the third wave, with light roasts and everything," Reynolds told Daily Coffee News. "It's interesting to market more of that coffee to people that are used to second wave and dark roasts. All of the complements and approval that I get are people telling me they like the medium to light-roasted coffee. It's a cool thing to see because they don't really know the difference, they just assume they like dark-roasted coffee."
What might further obfuscate the difference from consumers' perspective is the power of suggestion from the dark-sounding name, Black Rabbit, and the solid black bags the beans have come in. Newer bags have just arrived in matte black with the company's rabbit-and-arrows logo in glossy black custom printed on top. Yet the inadvertent illusion can only go so far given that the labels are marked with the actual roast level, and this hasn't kept at least one older local customer from writing to the local newspaper to inform them of the best coffee she's ever had. Reynolds reported that it was a light-roasted Kenyan he had sold her.
The artwork, fonts and aesthetic overall is by Reynolds' own hand. "I'm really into art, I've painted my whole life," said Reynolds. "I came from a graffiti background, on trains and walls and stuff. But when I moved to the States I stopped doing that because it's really dangerous. So I've done a lot more of this sort of stuff." As a teenager in Guatemala, Reynolds embraced graffiti where it was viewed not with disapproval but with pleasure and support by the public. In the US, where graffiti often indicates hooligan territoriality and is also generally illegal, Reynolds now enjoys having Black Rabbit's branding as both his canvas and his muse.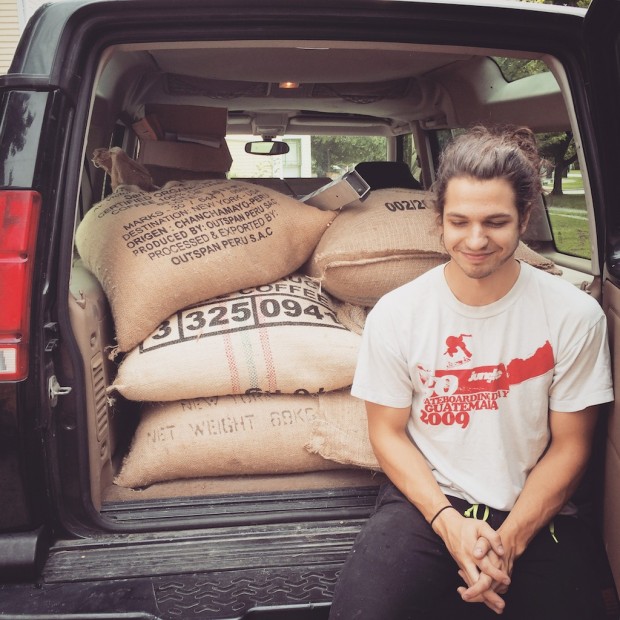 Green coffees come from Midwest Coffee Trading located in Kansas City. Black Rabbit's offerings include Kenyas, Colombian, Costa Rican and other coffees — and yet, ironically, nothing from Guatemala. While it was in Guatemala that the seeds were planted in Reynolds' heart, he was too young at that point to form meaningful business relationships with growers there, and the particular region in which he lived was also not exactly a hotbed of the finest growing practices in the country.
But more than anything else, Black Rabbit simply isn't at a place of ordering an entire container full of coffee, which is the primary factor that prevents him from forming relationships at origin at this point, despite the fact that his parents still live there and he visits every year. Reynolds has had discussions with other roasters nearby, such as Arkansas-based Mountain Bird Coffee, about lumping orders together to cover the minimums. Kindred animal roasting spirits, it was Mountain Bird's old Ambex that Black Rabbit purchased earlier this year.
In the long run, within the next few years, Reynolds aspires to open a full-service roastery café in the historic Hillsboro building that he owns and is slowly renovating himself. This would include a food menu that would resurrect his own culinary skills. But in the short term, drumming up some regional wholesale and expanding the whole-bean retail activity is top priority.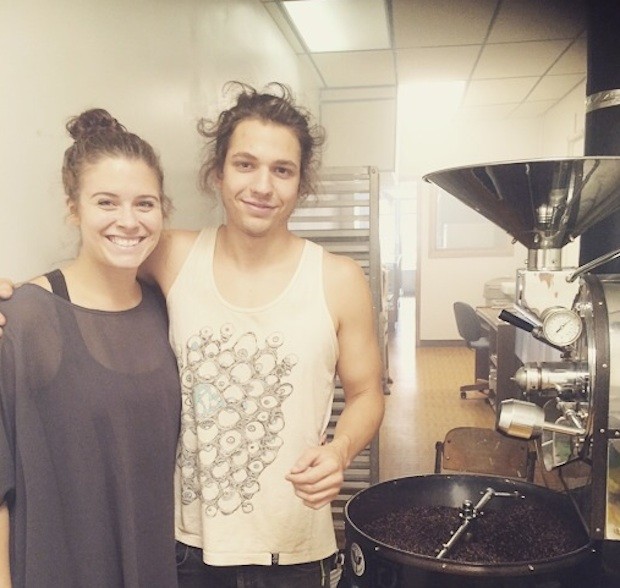 Isaac's wife Baily owns and operates the Orpheum Theater in Hillsboro, which is also now the first offline venue for Black Rabbit whole-bean retail coffee. In the coming months Reynolds intends for some brewed coffee to be served there as well, during shows. "We have a harvest market coming up that we're going to be at," said Reynolds. "I think we're going to do all pourover free samples, and have coffee for sale." So begins another small town's descent into the rabbit hole of specialty coffee; in this case, a Black Rabbit hole.
Howard Bryman
Howard Bryman is the associate editor of Daily Coffee News by Roast Magazine. He is based in Portland, Oregon.