Strolling along SE Main Street on the Central Eastside of U.S. coffee mecca Portland, Ore., you might encounter a brand new door on a formerly shuttered building emblazoned with an eye-catching red logo that reads "Buckman Coffee Factory." What you've encountered is the physical manifestation of the shared vision of a group of roasting industry veterans hoping to add a new full-service resource for the city's commercial roasting community.
It's not an entirely new concept in catering to the ever-expanding U.S. micro-roaster market — Pulley Collective and City of Saints in New York are natural comparisons, as is Portland's own Aspect Coffee Collective — but longtime roaster and Buckman co-founder Joey Gleason said the facility is intended to be something of a holistic space for numerous types of clients in the coffee world.
The three primary components of the Buckman Roasting Factory are an approximately 2,000-square-foot roasting room complete with a pair of brand new Proaster roasters (1.5 kilo and 10 kilo), a four-barrel sample roaster made by Joper, scales, bulk coffee grinders and ample table space for production demands; an approximately 2,000-square-foot cupping room outfitted with an array of equipment for cuppings, tastings and education programming; and an approximately 4,000-square-foot climate-controlled green coffee warehouse space with lockable storage.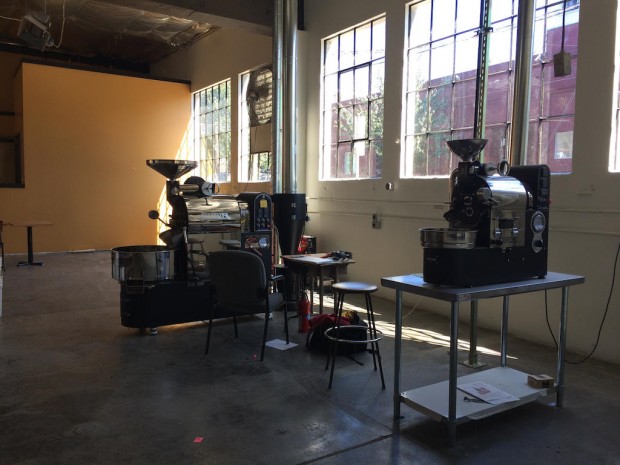 Within those primary spaces, virtually anything is possible, from simple production shifts to educational sessions and events, and so on. In particular, it might most immediately appeal to smaller-scale roasters seeking access to equipment and space they might not otherwise afford, as well as to coffee producers seeking access to roasters in a tightly controlled environment.
Gleason, along with her sister Cassy Gleason, are the owners of Portland's six-year-old roastery Marigold Coffee, and the Buckman Factory concept came about in part to help the business meet its own expanding production needs. While the Gleasons, along with Marigold roaster Matt Sanders, have transitioned operations to to the Buckman facility, it was also designed with roaster-sharing in mind. As the Buckman team describes it, the Factory is the result of "equal parts idealistic inspiration and practical consideration."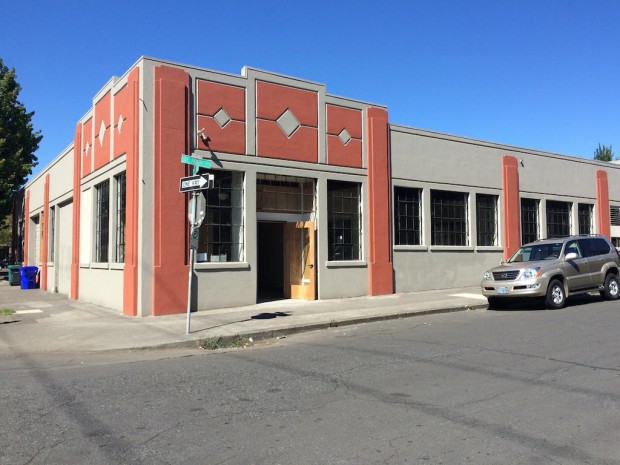 The cupping room and the roasting room can be rented separately, with separate access points for each to maintain privacy and minimize disturbances. While Gleason and Sanders had been roasting on a Diedrich, the choice to purchase Proasters for the production machines was based largely on flexibility, keeping the potential aspirations of roasters renting the space in mind. "The reason we chose the Proaster specifically, is it is really flexible," said Joey Gleason. "Our idea was that there are a lot of different kinds of roasters. We liked our roasts on the Diedrich but there were some things we couldn't do, if we had wanted to, on that machine."
Gleason said the warehouse wing provides enough space for permanent storage, within reason, so that clients don't necessarily need to pack in and pack out each time they visit. And while the Marigold team can certainly be available to help get roasters up and running on the Proasters and the Joper, they're also encouraging other consultants and educators to consider the space for any kind of workshops, seminars or classes that might be augmented by the built-in amenities.
Said Gleason, who admitted to being somewhat exhausted but certainly relieved following a summer-long buildout within the traditionally industrial building, "It's kind of a space for anyone in the coffee business."
Nick Brown
Nick Brown is the editor of Daily Coffee News by Roast Magazine.