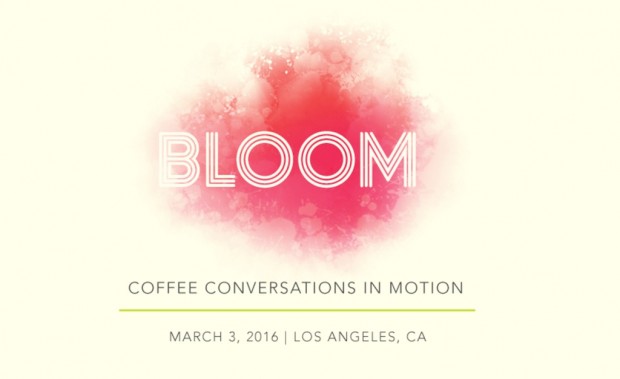 The Barista Guild of America plans to introduce a conversational event platform called "Bloom: Coffee Conversations in Motion," beginning Thursday, March 3, in Los Angeles.
The BGA, an official trade guild of the Specialty Coffee Association of America, says the initial Bloom event will feature three speakers: current U.S. Barista Champion Charles Babinski (G&B Coffee, Go Get Em Tiger), 2011 U.S. Barista Champion Katie Cargulio (Counter Culture Coffee), and LA Weekly Food Editor Sarah Bennett. Following prepared talks on the craft coffee community, the event will open into an interactive discussion.
On a new website dedicated to the event, the BGA says it plans to encourage local adoption of the Bloom platform for sanctioned satellite events. Registration for Bloom in DTLA will commence January 11 for BGA members, and January 25 for the general public.
Here's more from the BGA's event announcement:
The Barista Guild of America is excited to introduce Bloom, a new event for the coffee community. Bloom brings together some of the best minds in coffee, creating a unique opportunity for deeper discussion and engagement for attendees.

Bloom will feature three different thought-leaders who will present topics that specifically address the craft coffee community. An interactive discussion between speaker and attendees will follow each talk, creating the opportunity for meaningful dialogue. The outcomes of these discussions – ideas, challenges, and solutions will be reviewed, recorded and distributed for take-away at the end. We believe Bloom to be a forum by which the coffee community can progress together in real-time.

We've gathered some of the most creative and energetic minds in coffee for the inaugural event: Current U.S. Barista Champion and co-founder of G&B Coffee and Go Get 'Em Tiger Charles Babinski, 2011 U.S. Barista Champion and green buyer for Counter Culture Coffee Katie Cargulio, as well as Sarah Bennett, LA Food Editor, LA Weekly.

Bloom will be more than just one standalone event. In order to meaningfully connect the local and national barista community through dialogue and action, we're offering the opportunity for others to host satellite Bloom events in their own communities. These events will weave in the same national presentations from the main event with those of their own local thought-leaders.

Each talk from the main event will be recorded and made available to the Satellite Bloom events, which will take place later that day. Hosts are encouraged to invite local speakers, host panel discussions, and intermix them with the talks from the main event. This combination of national and local will inform a great debate across the U.S., one that we'll be tracking, recording, and making available to all involved by way of a private panel and custom hashtags on Slack, the popular cloud-based messaging tool. In return for a registration fee, these satellite events will be added to the national schedule and promoted by SCAA and the Barista Guild of America.

We can't wait to ignite a national conversation and see the ideas that emerge.
Nick Brown
Nick Brown is the editor of Daily Coffee News by Roast Magazine.