Earlier this year, we shared news of how London (UK) coffee roaster and wholesaler Assembly Coffee was gathering valuable information about consumer perceptions of value for its café clients.
Now the company is delving a bit more into the science of flavor, partnering with craft cold brewing company Sandows London in their Hackney Wick brewery while publishing experimentation results on how water minerals may affect cold brew coffee.
While the partnership is ongoing, Assembly and Sandows recently released some initial findings surrounding the basic question of whether or not the flavor of cold brew coffee can be optimized by tailoring the mineral content of the brewing water, through experiments testing the hypothesis that it can.
In the initial tests, representatives from the two companies stripped minerals from the line water, then re-added mineral doses in controlled concentrations of 150 ppm and 300 ppm. Recipes were tested with magnesium sulphate, magnesium chloride, calcium chloride, magnesium carbonate and calcium carbonate.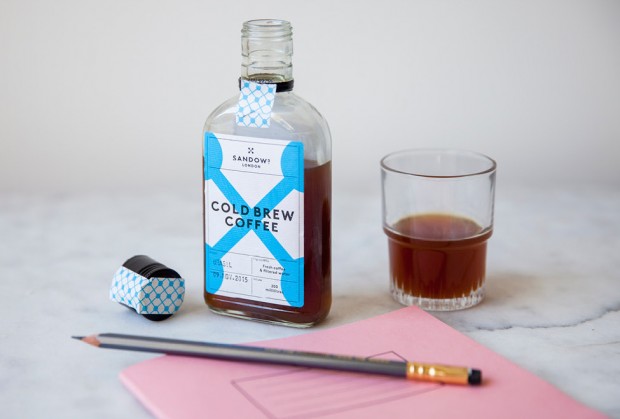 Other test controls included brewing batch size, green bean origin and roasted coffee used, while the testers analyzed flavor and balance and how those associated with extraction percentages in the brewed coffee. In fact, the tests were particularly notable in how measurable extraction percentage varied based on mineral content — for example, magnesium chloride administered at 300 ppm yielded a lower extraction than the tap water being used as a control, while calcium chloride at 150 ppm yielded the same extraction percentage as the control.
Here are some of their key findings so far, as shared by Assembly:
Evidence shows that mineral content has a significant effect on cold brew coffee
Higher extractions were unanimously favored, owing to greater cup complexity
Hypothesis that magnesium sulphate's negative charge results in a more stable pH, thus preserving inherent acidity and explaining favorable sensory analysis
The relationship between lower ppm and higher extractions needs to be explored further
Assembly and Sandows may only be scratching the surface here in this rapidly growing coffee science segment, yet they plan to team up for further experimentation involving recipe development for higher acidity, using mineral content to compensate for bean genetics, developing dosing systems for large-scale applications, and temperature profiling.
Nick Brown
Nick Brown is the editor of Daily Coffee News by Roast Magazine.