In upscale retail settings, we've seen coffee frequently paired with luxury apparel, barbering, vintage records and other goods and services that fall reasonably within the order of expendable income. But in Cape Town's Dapper Coffee Co., the expense ratio has been kicked into a high gear, as customers there can walk away with a latte in one hand and the keys to a classic Porsche in the other.
Situated on Bree Street in the heart of what is considered the South African city's hippest neighborhood, Dapper Coffee is the brainchild of car collector Dirk Molson, who set up the shop within the classic car showroom Club9. The showroom's numeral 9 is a nod to Porche model nomenclature, as many of the brand's classic models lead with it (911, 993, 996, etc.), although the space also features classics from such other luxury brands as Austin Healey, Ferrari and Alpha Romeo.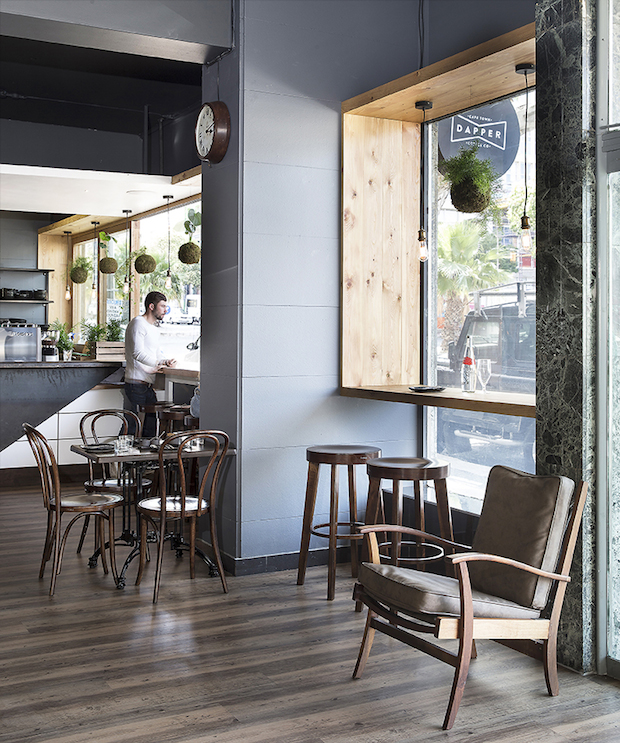 "Many classic cars are bought in South Africa only to be exported, but Dirk is truly passionate about his cars and keeping them in the country," the company said in an announcement of both businesses this week. "So if you are a serious buyer and share his sentiments then your key to one of these beauties, is proving this to him. Once you've cracked the nod, you're a Club9 member for life. A good place to become acquainted is at Dapper Coffee Co."
The café itself is a family affair, run by Molson's wife Lauren Molsen and son Alex Molson. Cape Town Chef Luke Wonnacott created a seasonal food menu, which is complemented by espresso and coffee drinks featuring a single Dapper Coffee blend roasted off-site and described by the company as being sweet and complex with long, lingering flavors.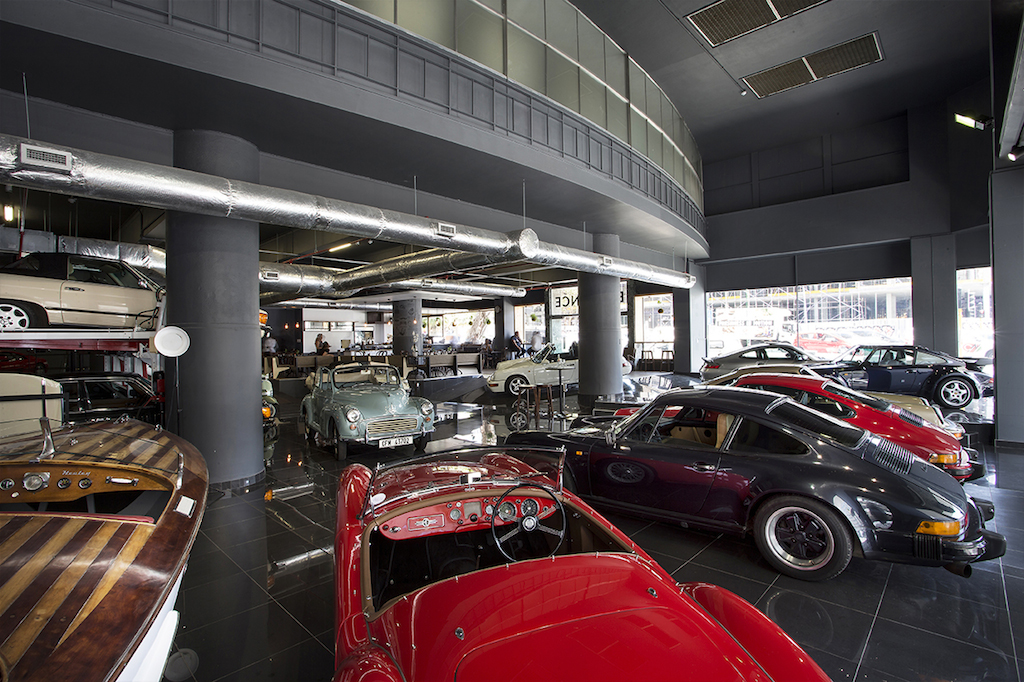 Very much a high-style setting that reinforces the "club" concept among those who may be in the market for a classic sports car, the Dapper Coffee Co. interior was designed by Toni Unterberger from the Bree Street firm Rivets and Rockets.
Nick Brown
Nick Brown is the editor of Daily Coffee News by Roast Magazine.