With the exception of the cross-country skier, the huddled ice fisherman and the occasional snowshoed explorer, this is generally indoor season in Minnesota — a dark time characterized by the quest for warmth.
One of Minnesota's newest coffee outfits, Misfit Coffee Co., has snuggled its way into a warm new winter home through a partnership with Izzy's Ice Cream, where Misfit is temporarily occupying a decidedly cozy 55-square-foot work space in the ice cream company's Minneapolis outpost at 1100 S. Second St. While the space-sharing partnership is merely a seasonal popup, it nonetheless provides much-welcomed protection from the elements that Misfit otherwise braves in its mobile coffee bar, which first hit the Twin Cities streets this past summer.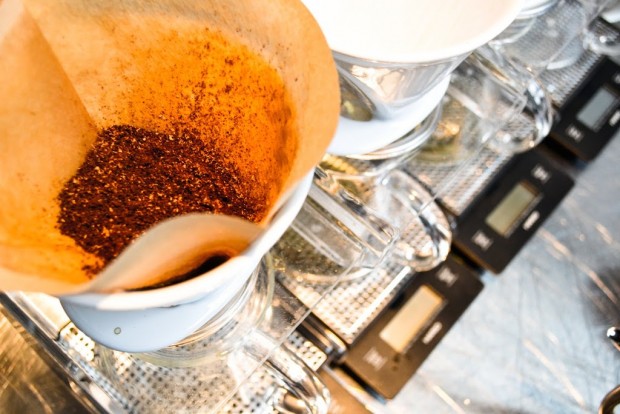 Being a relatively new kid on the block, Misfit founder Marcus Parkansky said he struggled to generate leads for a possible winter home before reaching out to Izzy's, which operates three branded retail locations, including one in St. Paul and another at the Minnesota Twins' home Target Field. Meetings with Izzy's ownership realized some potential mutual benefit, then the challenge became squeezing Misfit's truck-sized bar into the ice cream shop without disrupting the ice cream company's retail or production operations.
"To make the move possible we had to take all of our existing equipment out of the trailer and move it into the new space," said Parkansky, adding that the mobile unit's exposure to cold could spell trouble for things like pressurized water tanks. "The trailer is currently in hibernation until we move all the equipment back in come spring."
Inside Izzy's, Misfit is now brewing a range of coffees from Milwaukee's Valentine Coffee Roasters, where Parkansky took some influential steps in his coffee career before branching out on his own. The manual brew bar consists of Beehouse, Chemex and Kalita Wave pourovers, as well as Aeropress, Clever dripper and Yama Siphon. A Synesso Cyncra single-group espresso machine is supported by a Mahlkonig K30 grinder and a Compak K3 Touch grinder (for decaf espresso), while the bar is also offering a nitro cold brew.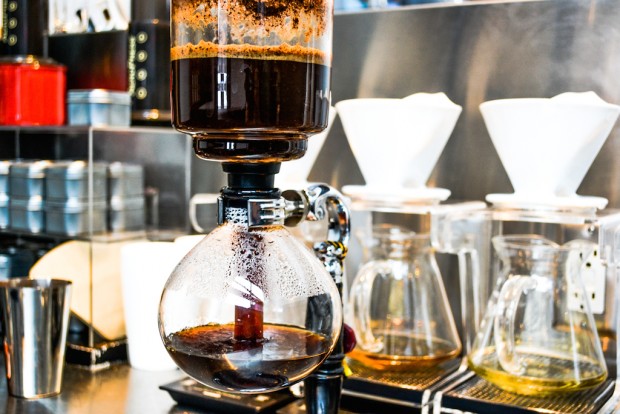 Current winter seasonal drinks include a butter rum eggnog latte called the 'Humpty Dumpty,' a 'Nilla-Mint Latte' and a 'Mayan Chata-Lata,' which consists of spiced chocolate inside a frothed homemade horchata. Additionally, Misfit and Izzy's are collaborating to create an espresso beverage to pair with ice cream, as well as for a Misfit espresso-based ice cream.
The popup is expected to continue into early Spring, at which point Parkansky plans to re-outfit the trailer to hit the streets in the warmer months. Said Parkansky, "[We] do not have any set plans for brick and mortar, although we are definitely keeping our eyes open in case the perfect opportunity comes about."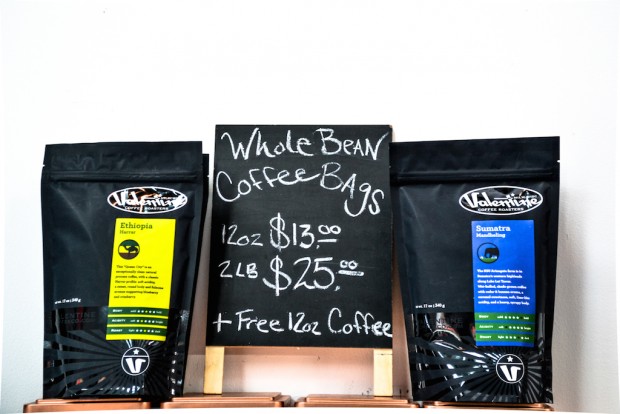 Nick Brown
Nick Brown is the editor of Daily Coffee News by Roast Magazine. Feedback and story ideas are welcome at publisher (at) dailycoffeenews.com, or see the "About Us" page for contact information.