Some might say that the best way to honor the craft, the people and all the sensory wonders of great coffee is to make the best of it available in as many places as possible. That's what Honor Coffee, an ambitious startup chain-to-be, has asserted as its motivating force since opening its first location at the Seattle Center on the KOMO plaza in early October 2015.
In the few short months since then, another Honor Coffee booth opened downtown in Benaroya Hall, which houses the Seattle Symphony, and soft-opening this week is another full café on Capitol Hill. Buildout is currently underway for an additional Capitol Hill location, as well as further outposts in development in Bellevue, Wash., and in Federal Way, Wash.
"We hope to open at least 10 in 2016," Honor CEO Hana Hu told Daily Coffee News. Hu hopes that the company's rapid expansion doesn't overshadow its message, which is that their growth is not just blind ambition or a mission to conquer all coffee, but an earnest effort to honor the craft and the supply chain simply by making it more accessible. "I love Milstead coffee, but it's so far away from where I live, and I don't get to go there all the time," said Hu. "That's one example of why we wanted to open so many shops."
"We open the shops because we want to be in more neighborhoods, serving more people, and not for any other reason," said Hu of the high-end espresso, batch brew and pourover business. "I wanted to honor coffee itself, I wanted to honor the people that harvest the beans and the hands that touched it after. I wanted to honor the customers that walk into the shop."
La Marzocco Linea PB is the machine of choice for preparing an honorable menu of drinks both classic and creative, in spaces smartly adorned with fixtures that echo the brand's logo. The "Honor wave" appears at the bottoms of their to-go cups and on the wall of the KOMO Plaza location, echoing the shape of lines between the logo's crown and letter H.
The LLC behind Honor Coffee is owned entirely by Hu's cousin, Chelsey Hou, whose primary investor is her father, a successful Chinese entrepreneur who privately owns several higher-education universities, according to Hu. "The majority of the funds and the investment comes from him," Hu said. "He just wants to do something for his daughter to make her dreams come true, and he just really believes in us."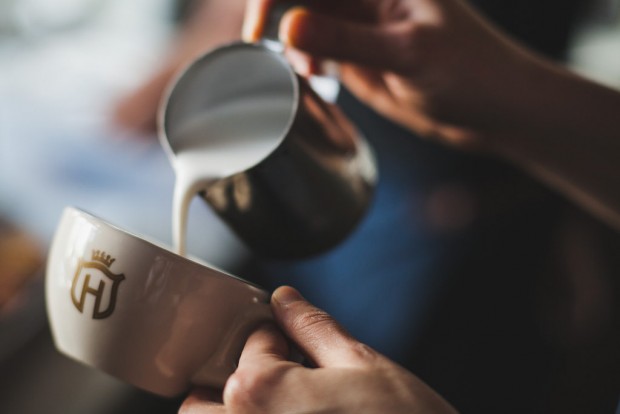 Hu's background is primarily in finance, although since the company started she has received professional barista training and has actually worked some shifts on the bar at the Benaroya Hall location to further concretize her understanding and her hands-on intimacy with real coffee, the business and the industry. "I'm a fully trained barista, and I'm really proud to be that, and to work on bar and serve coffee to people," said Hu, who has experienced the joy, the stress, the frustration and the fun of retail coffee's front lines.
The coffees she's grown intimate with along with the rest of the Honor crew are roasted by Olympia Coffee Roasting Co. Olympia's Big Truck espresso blend fills hoppers on all of Honor's bars, and will continue to do so until the company brings roasting in-house. "It's such an easy coffee to work with. It's very forgiving, and it's very rich and chocolaty, we're really happy with it," said Hu. "We're also happy to feature them and help their business grow and share the word about their company."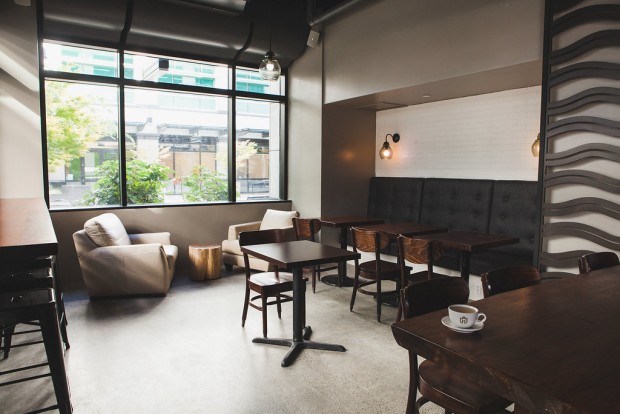 Roasting is definitely in the cards for Honor eventually. Their radar is always ticking for the right individual or team to bring into the fold for spearheading the development of an in-house roastery, whether that means acquiring and rebranding an existing micro or hiring a roastmaster that can assemble a team through subsequent hires. Hu said that Olympia is aware of the inevitability that Honor starts roasting sooner or later, although Honor is so pleased with their coffee and their relationship as is, there's no urgency to make any changes right now.
So Honor will continue to spread the good word about Olympia throughout Washington and eventually nationwide, and their vision doesn't stop at the borders. Specifically, and possibly before establishing shops on both US coasts, Honor has set its sites on China, an exploding market in which Starbucks' rapid proliferation underscores a ripeness for specialty coffee. Having grown up in Beijing, Hu is familiar with café culture in China, and is excited to spread Honor's passion for quality and community to a market where she believes it has yet to take root.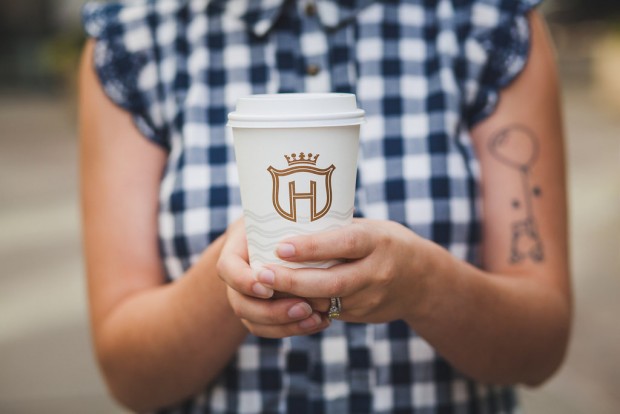 "There isn't a lot of specialty coffee shops in China, and people aren't really talking about the origins of coffee," said Hu of the Chinese coffee scene. "It's exciting to bring really good coffee to people in China and start to ask the questions of where does coffee come from, and how do we prepare it in a way that pays respect to the people that are part of the process of growing and harvesting it."
Hu describes the service aspect of shops in China as "lacking," for lack of a better term. "We just want to change the way that people view the retail environment in China," said Hu. "It's very transaction-based. We want to do the opposite of that. We want to go to China and really be of service to people. We want to serve them good coffee and we want to have conversations with people, and the monetary transactions are really the last part of it."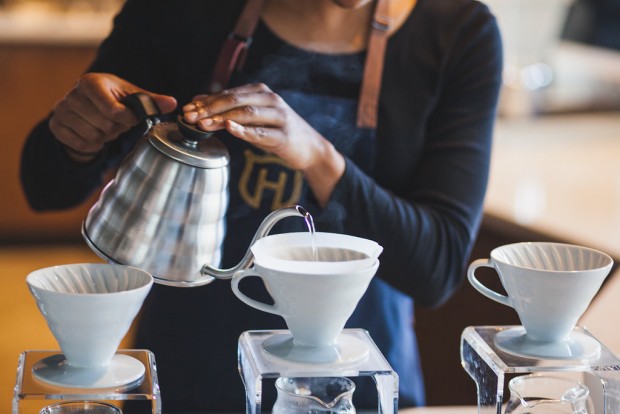 Howard Bryman
Howard Bryman is the associate editor of Daily Coffee News by Roast Magazine. He is based in Portland, Oregon.