Rev. Dr. Martin Luther King Jr. wanted to make the world a better place, and in response to his extraordinary efforts, entrepreneur Jae Chung says "So do I." Hence came the name and inspiration for the new roastery and tasting room in Berkeley, Calif., that celebrated its grand opening last month at 2438 Durant Avenue.
"We are a coffee company, but we use coffee as a communication tool," said Chung, the SoDoI Coffee, Inc. founder and CEO. "We would like to share more than just coffee. We would like to share our vision and our love to the community." In Berkeley, that community includes a lot of students, and so the company has made efforts to engage with student organizations, providing space for meetings and performances.
The grand opening celebration featured student artists and singers, and the café seeks to coordinate with clubs and organizations for various fundraisers, as well as planning an open mic night for poetry, spoken word, music and other arts. In an email, SoDoI Social Media and PR Director Calvin Yao told Daily Coffee News, "Our goal is really to instill our message of 1) Never Give Up, 2) Always Tell the Truth, and 3) Love Life to those we are able to interact with and serve."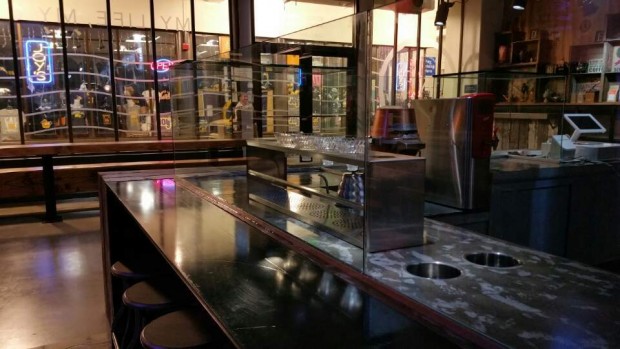 Chung's background in high-tech-related international business and venture capital had him traveling far and wide over the years, and through it all, it was his love of fine coffee that grew with each new experience.  "I would try to finish my meetings as early as possible and go out to drink the best of the best coffee," said Chung. Finally he realized that this passion was more of a calling than a luxury, at which point he decided to switch gears and pursue coffee professionally.
Fortunately for Chung, the world of global business and finance often offers connections to people at the tops of their fields. As he embarked upon a life in coffee, Chung was introduced through friends to the inimitable Bob Baldwin, who was at that point running the Main Street Coffee company in Redwood City, Calif. Baldwin then introduced Chung to his longtime friend and associate Robert Hensley, and so it was that the essential trio behind SoDoI came together.
Baldwin, who takes an advisory role at SoDoI, was at one point a business partner of Alfred Peet, founder of Peet's Coffee and Tea as well as the Roastery Development Group. Baldwin spent a decade at RDG exercising his engineering wits through building, refurbishing, and installing coffee roasters, grinders, and all related coffee production equipment. Baldwin has also logged a few years of work for Probat Burns.
SoDoI CTO Hensley received his earliest coffee training directly under Alfred Peet in the mid-1980s. In '88 Hensley joined Probat USA to help build and demonstrate roasters to clients worldwide, then branched off to found the independent Coffee Training Institute (CTI) through which he continued providing training and consulting services to Probat among other clients. In 1994 he ventured into green buying, bringing in coffees from nearly every origin, both through exporters and directly from producers.
"I was trained by Bob Baldwin and Robert Hensley for one and a half years," said Chung. "Almost every day we'd talk about coffee and coffee and coffee." The trio traveled together to learn about the coffee markets in Asia, including Korea, China and Japan, as well as in Europe. Interestingly, when it came time to invest in roasting equipment, Baldwin and Hensley did not automatically steer Chung to a Probat. Instead the company decided on a US Roaster Corp machine.
The SoDoI Coffee Tasting House in Berkeley's Telegraph Channing Mall is an eclectically decorated space of about 1,500 square feet, with seating for roughly 40 people. The coffee service there is strictly a Hario V60 pourover bar — no espresso. "I think our way of selling coffee is kind of new to people," Chung said of the slower, more deliberate brewing method.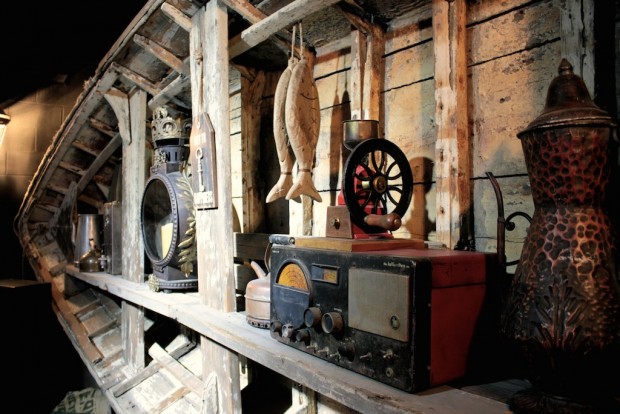 For these first three to six months at their flagship location, Chung plans to simply engage with people and collect feedback on how best to hone a model of delivering purity and quality in coffee. "Our goal is to make them like it, and understand the taste of coffee without adding any sugar or creamy items," Chung said. "I hope for them to taste in coffee what nature has put into the bean."
Within the coming year, Chung anticipates expanding the production line, and also hopes to add an additional tasting room in the Berkeley area. "We are building a model of our way of drinking coffee in Berkeley, and we're thinking about expanding to Asia — also hopefully Europe, too," said Chung, although no such bold moves are slated for the immediate future.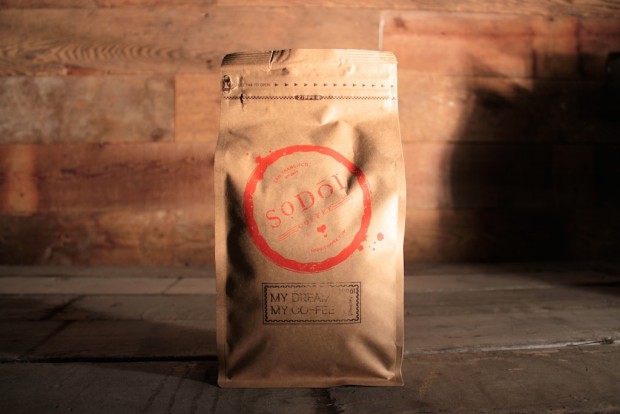 Howard Bryman
Howard Bryman is the associate editor of Daily Coffee News by Roast Magazine. He is based in Portland, Oregon.