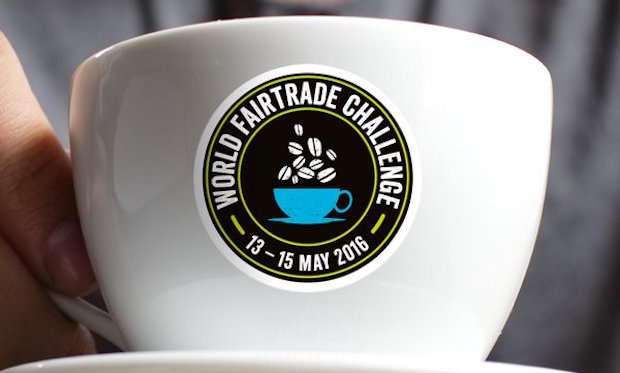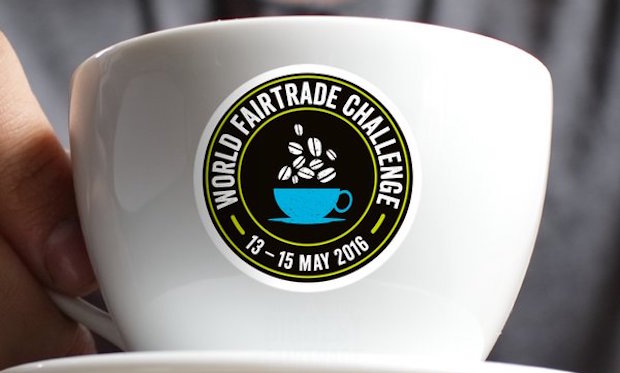 The international certification agency Fairtrade, supported in the United States by national affiliate Fairtrade America, is promoting the first ever World Fairtrade Challenge, taking place May 13-15 with World Fair Trade Day sandwiched in the middle on May 14.
In short, the challenge is one big rallying cry for coffee consumers and sellers to join together and drink as much Fairtrade-certified coffee as possible with the broader goal of promoting the Fairtrade movement and the farmers it supports through certification premiums paid.
The challenge — also pitched as the "biggest coffee break on earth" — is being supported by a robust, interactive website that allows for individuals or organizations to challenge one another to Fairtrade coffee drinking contests. The site also displays meters such as total numbers of Fairtrade cups consumed and by how many people, and the per-capita consumption of Fairtrade coffee in participating countries.
Beyond simply promoting Fairtrade products, the campaign is intended to more specifically underscore the difficulties faced by many smallholder farmers whose crops have suffered from recent outbreaks of leaf rust and other factors related to changes in climate.
"Climate change affects millions of coffee farmers who are among the hardest hit by extreme weather, droughts, floods and crop disease. Unpredictable weather patterns make it challenging for them to grow and harvest their crop, as coffee plants are extremely sensitive to changes in temperature," Fairtrade America said in a recent announcement of the challenge. "In Latin America increased rainfall, humidity and higher temperatures have allowed the leaf rust disease to spread rapidly, leaving farmers no choice but to cut down acres of coffee farms."
While the politics and economics of Fairtrade and other certification systems have been fairly scrutinized in recent years, any wide-scale effort that tries to better educate the coffee-drinking public in the difficult plights of many of the world's smallholder coffee farmers is certainly commendable.
Click here for more on the issues the World Fairtrade Challenge seeks to address, as well as for ways in which to participate.
Nick Brown
Nick Brown is the editor of Daily Coffee News by Roast Magazine. Feedback and story ideas are welcome at publisher (at) dailycoffeenews.com, or see the "About Us" page for contact information.