Sharp outfits require socks in pairs. The pair behind Lost Sock Roasters, the newest micro roasting outfit in Washington D.C., is composed of Nicolas Cabrera and Jeff Yerxa, two American University alumni who developed a passion for home roasting while roommates and have applied it to the new commercial venture.
After working up a business plan and taking SCAA roasting coursework and, Cabrera and Yerxa signed a lease for a space at 713 Kennedy St. NW in January, purchased a 6-kilo machine from Mill City Roasters, and eventually launched production in mid-May. "We've finally gotten ourselves to the point where we're happy with and comfortable with the coffee every day," Yerxa said of the public launch earlier this month.
While the current production HQ is in the back of an alley and would have limited appeal to the public, Cabrera and Yerxa described its location as part of an up and coming neighborhood, noting that the company is one of only a small number of roasters within the D.C. limits.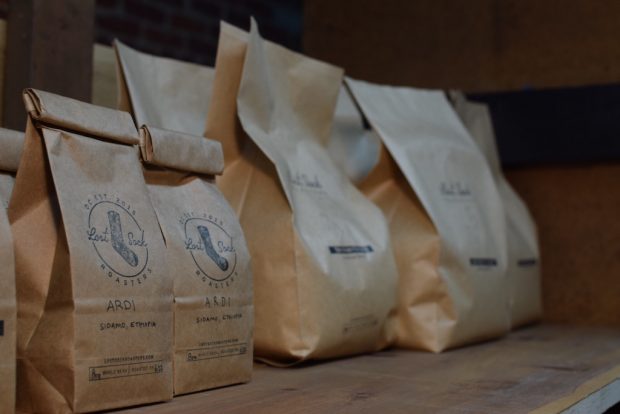 "There are a few coffee roasters that we admire around the area, outside the city — the ones that come to mind right now are Ceremony and Vigilante," said Yerxa. "But as far as within the city limits, we're kind of the new guys. There are a couple that roast for their shops, but not as much wholesale-oriented."
At the moment, Lost Sock has six roasted offerings, including four single-origins, a house blend and an espresso blend, with coffees thus far coming from Royal Coffee New York and Ethiopia specialist Keffa Coffee. While Yerxa and Cabrera plan to rotate single-origins seasonally based on what jumps off the cupping table, they would also like to eventually begin forging some direct relationships with producers.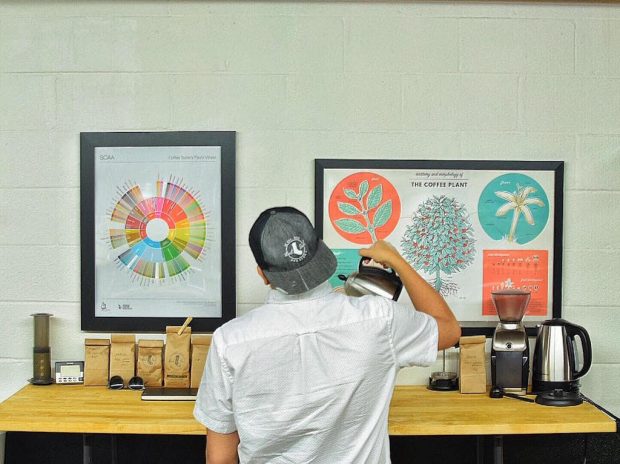 Cabrera came to the United States during high school, although he is originally from Ecuador, maintaining relationships with friends and family involved with coffee farming there. "At this point we're too small to go into that world," Cabrera said of direct sourcing. "But being from Ecuador, I'd love to eventually help those regions."
In the meantime, Lost Sock has several initiatives on the drawing board eventually intended to funnel a share of their proceeds back to coffee-farming communities, whether directly to those communities from which their coffees were sourced or to other communities through nonprofits or other third-party contacts in the coffee world. Said Yerxa, "We just want to give back to the communities that are under-represented and under-compensated in this coffee journey from farm to cup."
Lost Sock is currently developing wholesale relationships in the D.C. area, while setting up popups at farmers markets and other events to reach a local consumer base that is taking a noticeably more active interest in specialty coffee.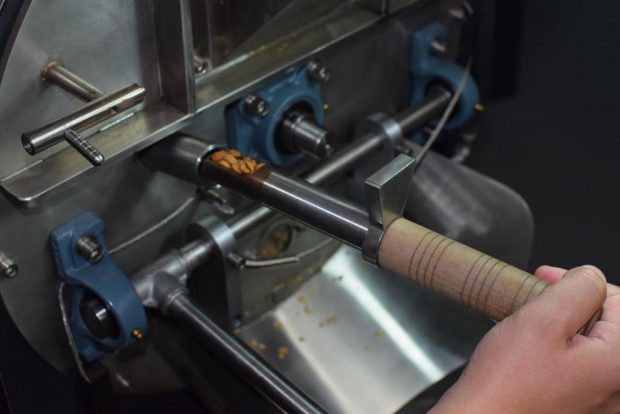 "We see the coffee industry in the D.C. area growing tremendously," Cabrera said. "Eventually we do want to open a coffee shop where we can showcase our products, but we don't see that happening for maybe one or a couple of years. Right now we want to focus on building partnerships with people who are going to brew our coffee."
Nick Brown
Nick Brown is the editor of Daily Coffee News by Roast Magazine.