Los Angeles-based coffee subscription company Moustache Coffee Club has formally absorbed its nano-roasting offshoot, Root Coffee Roasters, both of which were founded by recent Irish transplant Sean Reilly. Now officially rolled into one greater Moustache Coffee Club, the move marks a shift away from the multiroaster program on which the subscription system was previously based, in favor of its own line of house-branded roasted coffees.
The coffees, now sourced primarily through Nordic Approach, are profiled by Reilly on a Quest M3 roasting machine in an approximately 1,000-square-foot Moustache lab in downtown LA. Production is then completed on a partner roaster's Probat in Culver City through a toll-roasting agreement.
"In order to really double down on quality, we took the next step to sourcing our own green coffee," Reilly told Daily Coffee News about the change. "It's pretty exciting because it lets us focus on the things we really want in a company. Premium coffee beans, huge variety of in-season, fresh coffee, and what I love about Nordic Approach is the transparency, and overall honesty about how the whole process is carried out."
It was just shy of four years ago that Reilly, a computer science Ph.D., put his tech skills to work for a series of start-ups that paved his way from drizzly Kells, Ireland, to sunny California, and when he got there it was not only the weather he found to be brighter. "We've had Starbucks and that level of coffee for a long time," Reilly said of the coffee culture he left behind in Ireland before moving to Venice, Calif. "We would always hop over to Intelligentsia for a few cups of coffee, and that coffee was just literally a different drink than what we were drinking in Ireland at the time. At that point I just got very into coffee."
That interest led Reilly to near-obsessively scope out roast dates on bagged coffee. "I was that guy who was looking at all the roast dates to see which one was the freshest. I wouldn't find anything that was roasted in the last 12 days," he said. "I would walk from coffee shop to coffee shop trying to find something."
He came home from the hunt one day determined to find a solution to the problem, and so the seed was planted for Moustache Coffee Club.
While shipping weekly, biweekly or monthly 12-ounce bags roasted by the likes of Bar Nine, Portola Coffee Lab and Copa Vida, his passion soon drove him to start roasting his own on the Quest M3 as well. These were the products eventually offered to Moustache subscribers under the brand name of Root Coffee Roasters.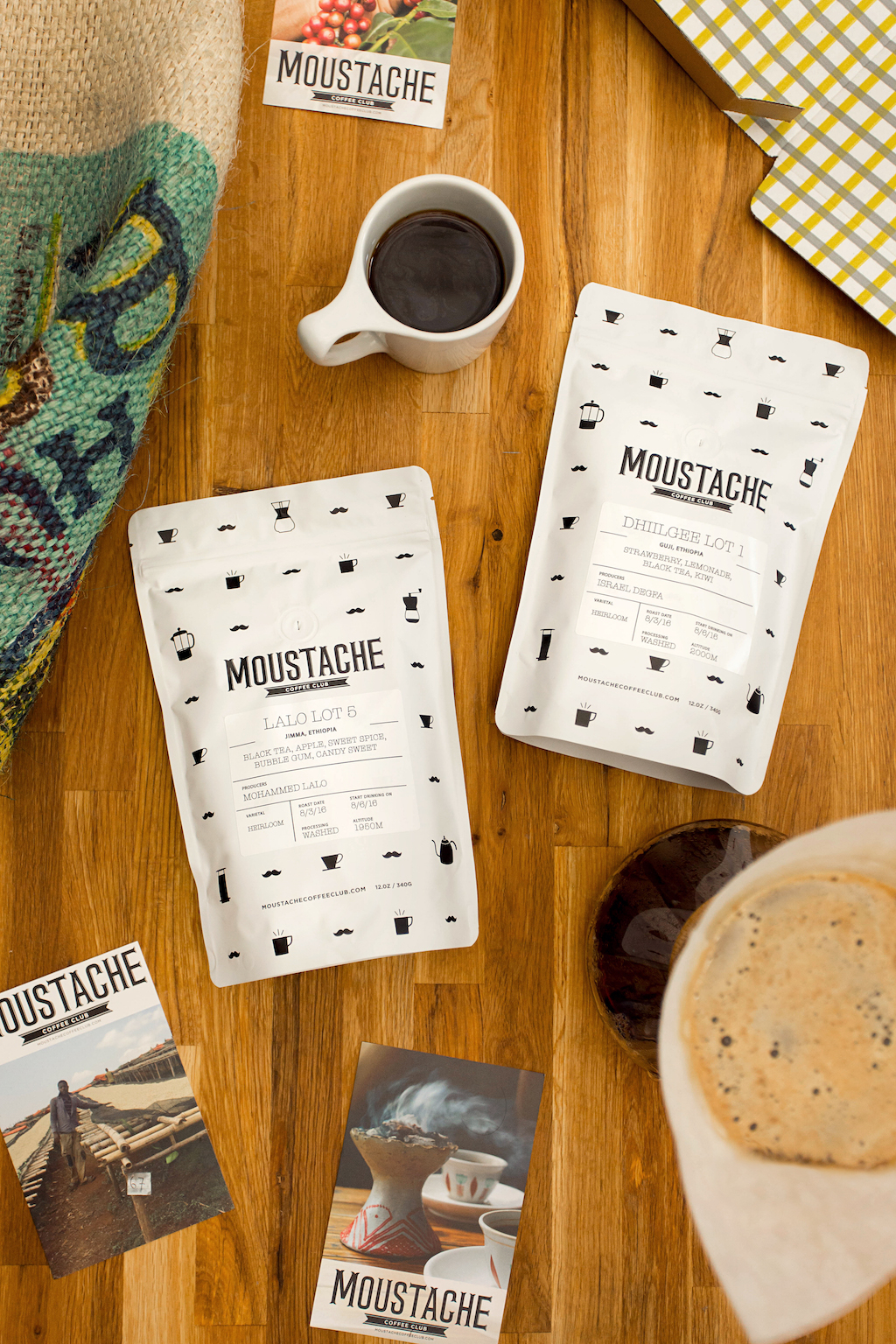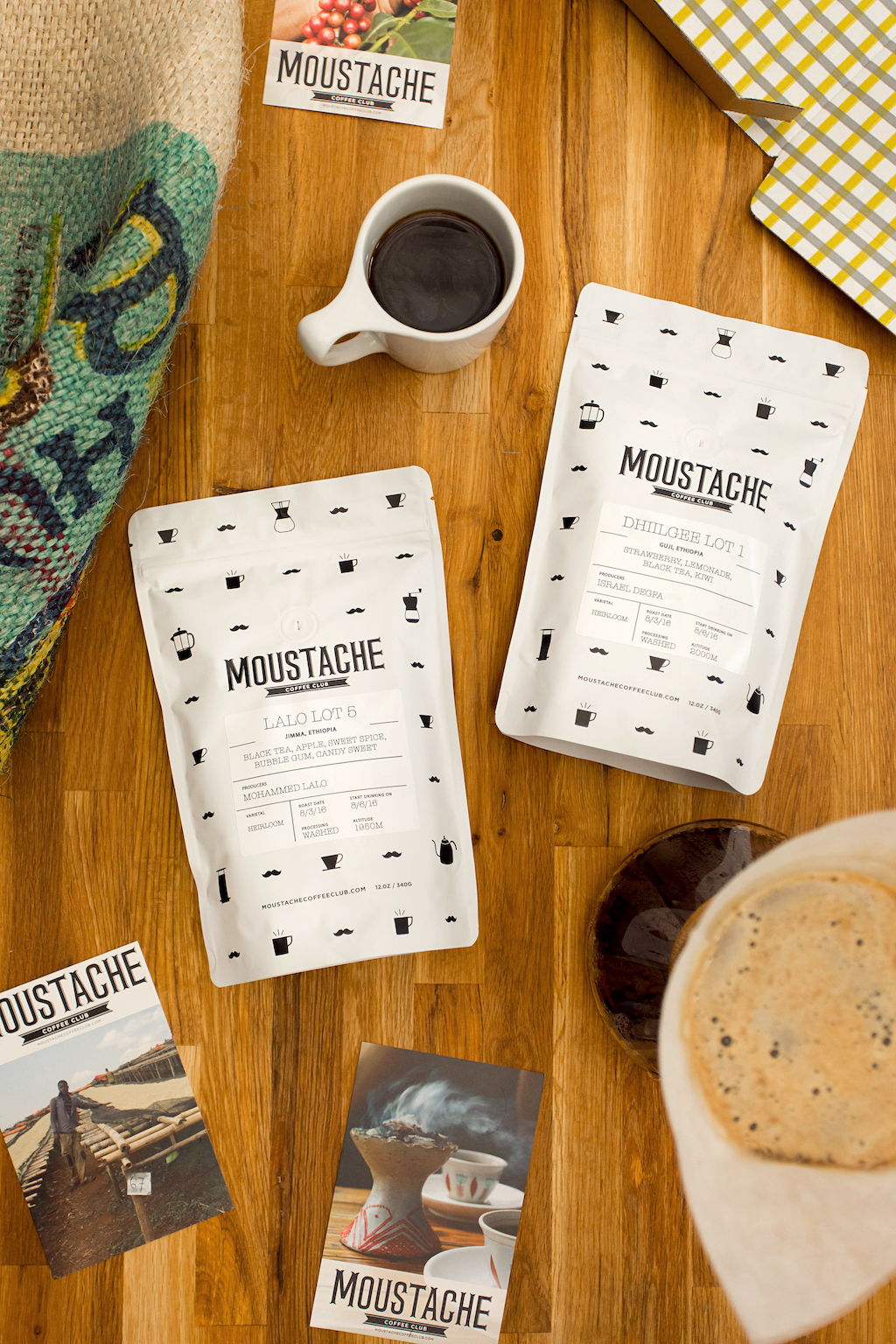 Reilly said that Moustache coffees land firmly on the lighter end of the spectrum, in strict avoidance of any trace of ash, smoke or char. "I'm very much about balancing acidity and sweetness. We're not trying to go super acidic, but we definitely want to play off the two," said Reilly, who personally prefers Kenyan, Ethiopian and Rwandan coffees, as well as Colombian. All of Moustache's coffee are single-origin, and all endeavor to showcase each specific origin's unique characteristics in the cup.
Moustache Coffee Club has just finished its second round of house-sourced and profiled roasts, and looks forward to continuing to grow through subscription and online retail. There's no intention to enter the highly competitive field of wholesale, although Reilly does think there could be Moustache retail café a few years down the line.
Howard Bryman
Howard Bryman is the associate editor of Daily Coffee News by Roast Magazine. He is based in Portland, Oregon.