When Dallas, Texas, company Noble Coyote Coffee Roasters moved into its expanded 1,800-square-foot roastery in the Exposition Park area in the the middle of last year, they knew from the onset that a retail storefront would be an eventual addition.
True to their word, roughly one third of the footprint of the space has successfully been built out into a public "lab" equipped with a single-group Slayer, various manual brew methods, cold brew options and some shelved retail beans and other goods that is now open serving the local community.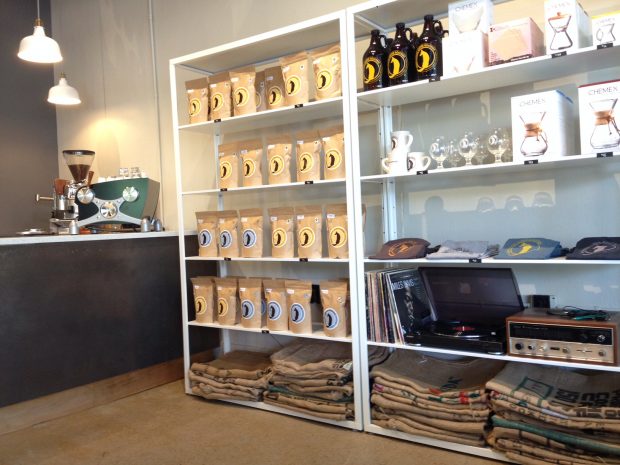 "It's been a fantastic experience," NCCR co-owner and "bean counter" Marta Sprague told Daily Coffee News, pleased with having achieved the goal of creating a space where both consumers and wholesale clients, current and prospective, can connect with the company and its offerings.
At the time of their moving into the area, another nearby business, the Amsterdam Dam, had just closed its doors after 18 years in business, prompting some in local media to speculate such a closure might signify a downturn for the neighborhood. Happily, according to Sprague, that turned out not to be the case, with multiple other businesses having also opened alongside Noble Coyote in the interim.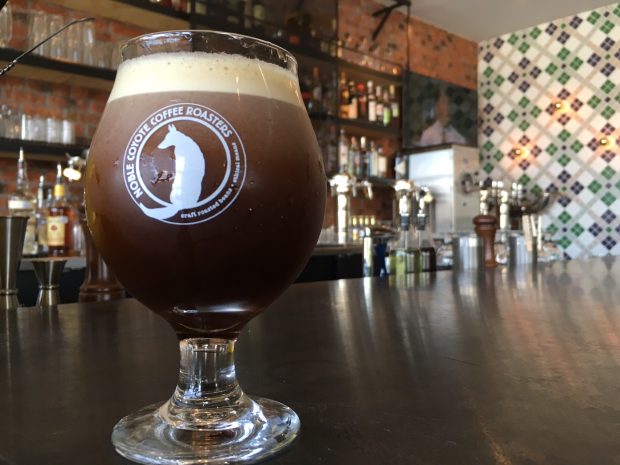 "The local community has been very supportive of our roastery and coffee lab and we love being in the area," said Sprague. "Expo Park is a special place that holds lots of promise. Business is good and the area has a vibrant character that is unlike other places in Dallas."
As a distributor for Slayer, the bar serves not only as retail counter and sampling area for the coffee they roast but also for the equipment they facilitate for wholesale clients. Chemex, Aeropress and manual pourovers are also available.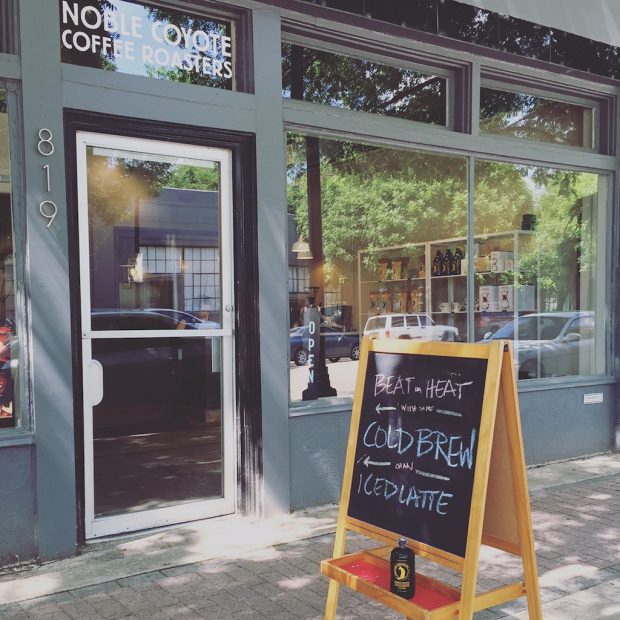 "Playing with cold brew and different natural infusions is something else we've been enjoying," said Marta of the lavender and vanilla bean in-house experiments that visitors can treat themselves to in the midst of summer heat.
Noble Coyote Coffee Roasters Roastery and Lab is open to the public Tuesday through Saturday, 10am-2pm at 819 Exposition Avenue in Dallas.
Howard Bryman
Howard Bryman is the associate editor of Daily Coffee News by Roast Magazine. He is based in Portland, Oregon.