For all of the great coffee happening in Denver these days, the outermost northeast portion of the city's central district has largely remained underserved. In fact, the neighborhood's population has been underserved in many other ways, too, making it a hopefully ideal location for Prodigy Coffeehouse, a new coffee shop with a dual focus on serving quality coffee while employing and training at-risk young people.
"We're working primarily with 16- to 24-year-olds who have been let down by the traditional education system," said Jeffrey Knott, who came on to manage the coffee and training side of the business on behalf of the nonprofit Prodigy Ventures. "We're looking to create a kind of alternative education platform."
This is the first major venture for Prodigy Ventures, created by Stephanie Frances and modeled in part after Homeboy Industries in Los Angeles, which provides hope, job training and a range of support to people who were formerly incarcerated and involved with gangs. Prodigy's plan is to continuously employ eight people through a 12-month apprenticeship program, while eventually putting 40-50 young people annually through its barista training program for placement in Prodigy's network of partner cafes or for self-found employment.
Knott, who came to Prodigy after managing the openings of at least five reputable upscale Denver cafés — including Thump Coffee, Pigtrain Coffee and Novo Coffee — said training first involves basic questions such as "why is it important to be on time, why can't you dress like that," or "if you have an issue with a co-worker, how are you going to address it?"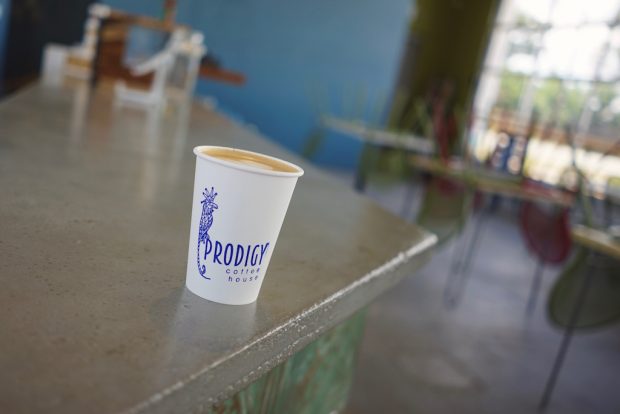 Beyond that, apprentices and trainees are developing some serious barista skills. "We want to give them all the skills to be a barista," said Knott, adding, "not just a barista, but a damn good one."
As a manager and trainer, Knott said in a typical shop opening that about 75 percent of the new staff have some sort of coffee training, while the other 25 percent come into it enthusiastic about coffee.
"These kids a month ago if you asked them what their favorite coffee shop was, some said they've never been in a coffee shop, some said 7-11," Knott said of the Prodigy venture. "Now These kids are saying things like this shot was 17 and a half grams and pulled for 28 seconds, what do you think? It's really amazing how quickly they're absorbing information."
Denver-based Allegro Coffee has been the shop's coffee partner, providing a range of support in addition to what Knott described as mostly 85-plus-scoring coffees, beautifully roasted and representing a range from approachable to exciting and challenging. Baristas are pulling shots from a two-group La Marzocco Strada to support a fairly traditional espresso-based menu, while house-made nitro cold brews and sodas are on tap — all complemented by a rotating selection of breakfast and lunch options coming from local purveyors.
In fact, the shop has many hyper-local touches — the defining exterior element, for example, is hand-painted by a local muralist born and raised not far away in the neighborhood — designed not merely to appeal to a sense of neighborhood and place, but to directly support neighborhood vendors and craftspeople.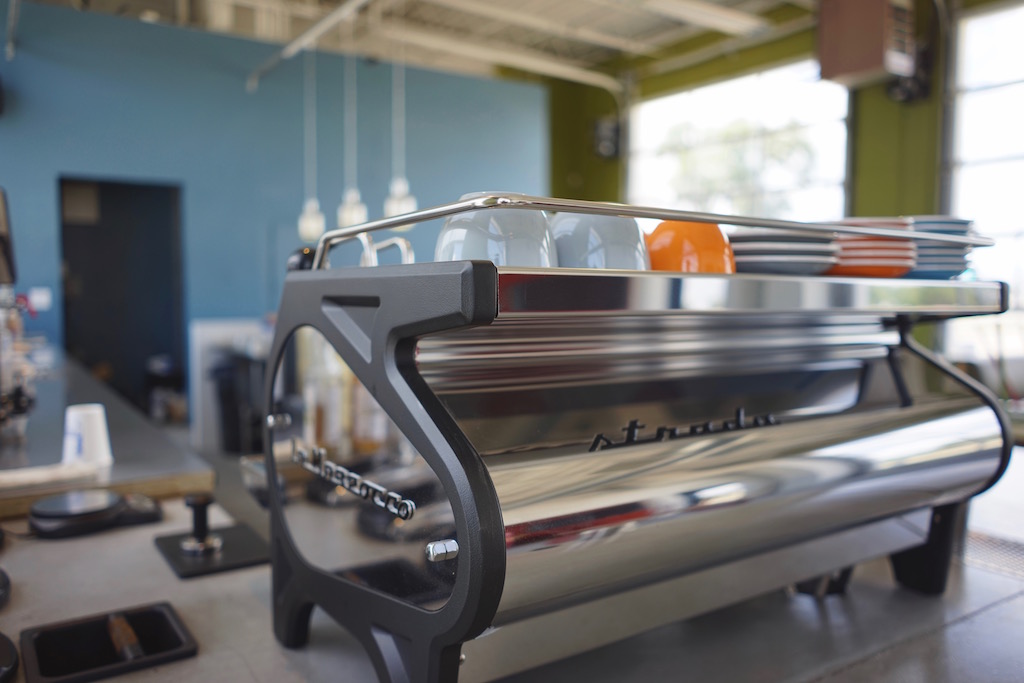 "Pretty much everything we do runs deep into this community," said Knott, adding that the shop opening, made public late last month, has thus far been the most challenging and also rewarding of his career. "It's just amazing to me what these baristas are learning — how fast they are learning. They are absorbing everything."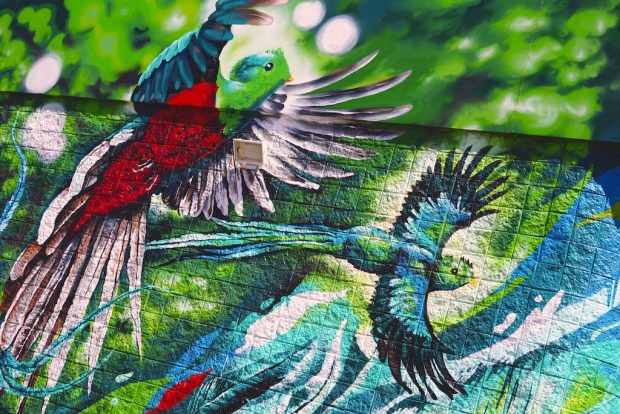 Prodigy Coffeehouse is located at 3801 East 40th Avenue, Denver, Colorado.
Nick Brown
Nick Brown is the editor of Daily Coffee News by Roast Magazine.