Relentless Roasters has decided to strike into the cold while the iron is hot.
The vertically integrated Miami, Fla.-based farm-to-cup wholesale roaster cofounded in 2013 by childhood friends Daniel Paguaga and Andre Villareal has taken its first steps into brewed-coffee retail. Rather than pursue a traditional café under the RR brand, the business partners have instead opted to launch an all-cold brand called Cold Brew Station, which is distinct from the Relentless brand for greater marketing and experimentation flexibility. The CBS flagship mobile truck rolled out last month.
"It's going great," Paguaga told Daily Coffee News. "Since we have summer pretty much year round, we get to dabble in the cold brew for a lot longer than most. It's really starting to take."
Relentless has for a while sold their Awaken cold brew blend in kegs to wholesale clients, and has taken the mobile truck route to build upon that growth and to seize what they see as an opportunity in Miami's relatively slow adoption of the popular cold coffee trend.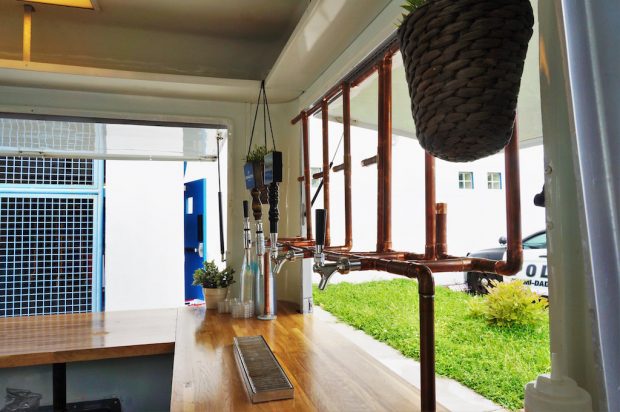 "It's not a mystery that cold brew is starting to boom across the U.S.," said Paguaga, noting that Starbucks and Dunkin' Donuts have already rolled out their own products in the category. "Even still, Miami's still a bit behind."
Using the Awaken blend as a base, the Cold Brew Station truck offers straight still and nitro brews, a classic premixed milk-and-sugar option, and a growing selection of more adventurous concoctions such as an Arnold Palmer-like cold brew lemonade and a raspberry lemonade flavor as well.
Paguaga said that these flavors may seem unusual because of the traditional notion of cold brew as dark and chocolatey, or stout-like in the case of nitro brews, yet the Awaken blend is lighter than most. "I wanted something a little more refreshing," Paguaga said of the brighter Awaken brew, which happens also to take deliciously to citrus, berry and other combinations.
Roasting for Relentless and thereby also the Station continues to occur on their own one-pound Sonofresco fluid-bed roaster, as well as on a 15-kilo drum roaster through a toll-roasting relationship with another local company. Greens come most proudly from Paguaga's family farm in Nicaragua of course, while the RR wholesale menu includes offerings from a variety of other origins as well.
"Although I would love to just focus on Nicaraguan coffee, there is great coffee everywhere," said Paguaga. "So, we try to do our best in representing other countries as well, and in the same way — following through with transparency; socially responsible coffee; the farmers are being compensated fairly."
When sourcing coffees from origins beyond Nicaragua, Paguaga said that it's increasingly common for representatives of other farms and coops to travel to Miami to seek buyers directly. He has sourced Colombian, Mexican and Guatemalan coffees that way, while also partnering with Los Angeles-based Bodhi Leaf Coffee Traders for others.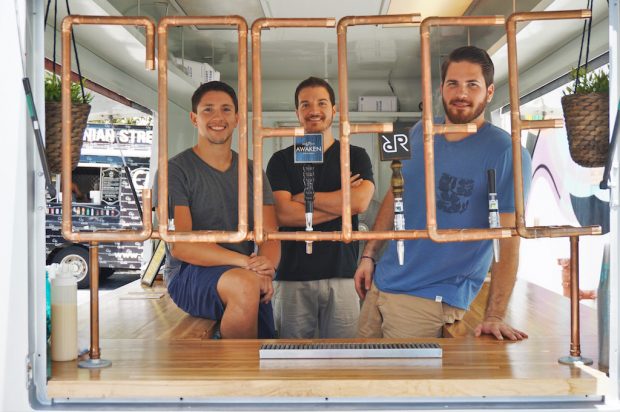 "They've helped my family in the process of bringing in the coffee," said Paguaga of his unique relationship with the importer. "If they treat my family fairly, they must treat others as well, so I feel safe and comfortable purchasing the coffee from them."
Going forward, the Cold Brew Station mobile truck will continue establishing the brand and products at select events and locations around Miami, outfitted with its "dream tap system" of Paguaga's own design and installation that includes an all-copper-pipe sign that spells out the word "coffee" and through which actual coffee flows. Should the concept continue to grow and succeed in the longer run, Paguaga would like to pursue standalone brick-and-mortar Cold Brew Stations, serving food to accompany cold coffees on tap, and he hopes to get to that point sooner rather than later.
"This is something that we wanted to test out because we thought that it was a pivotal time to act on it," said Paguaga, who also takes pride in Relentless having been among the vanguard of locally-made cold brew wholesalers in Miami, in his opinion. "If we waited too long we were afraid that we might miss the wave with cold brew, and since we were one of the first ones to bring it in here, we didn't want to miss it. If anything, we wanted to be ahead of it again."
Howard Bryman
Howard Bryman is the associate editor of Daily Coffee News by Roast Magazine. He is based in Portland, Oregon.