The daughter and granddaughter of coffee farmers in the Colombian district Quindio, Maria Palacio grew up witnessing the struggles of smallholder coffee farmers, year after year, until she left for greener pastures, so to speak, in the United States.
"We had these farms but the economy crashed and we started losing the farms and the fields," Palacio recalls, saying she spent most all the weekends of her youth alongside her family picking coffee. "They really tried to tell me, 'you need to leave, there's nothing here, you need to get your education and leave.'"
Leave she did, moving to New York six years ago and working in the design field in the fashion industry. Yet from this now faraway vantage point, she felt uncomfortably disconnected from her friends and family back in Colombia, who continued to struggle to maintain a viable living through coffee.
"When I got here, I heard all these stories about the roasters but not about the farmers," Palacio recently told Daily Coffee News, referring to her experience in New York. "And once I got here, things got harder and harder in Colombia."
Palacio then made the bold move to switch careers and return to coffee, this time bringing with her a wealth of education and experience in the U.S. consumer market. Over the past four years, Palacio has been building Progeny Coffee, a vertically integrated company that she hopes might prove scalable and also a model for other U.S.-based companies seeking to strengthen relationships from farm to cup, beginning with giving more money and resources to help farmers meet the demands of premium markets.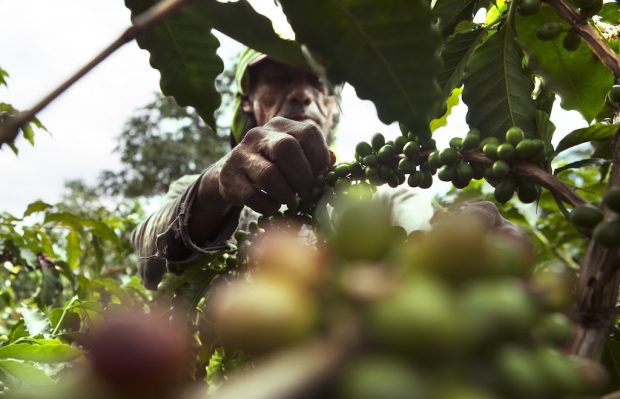 "The farmers around me who are thriving are those who have had an education, and those farmers around me who are really struggling have not had an education," Palacio said. "Some people, if they go to college, they can approach their farm in more of a business way."
With four core members and 10 current farm partners, Progeny coffee launched by providing free technical assistance and education to farmers, while establishing a local specialty coffee association with the support of a licensed Q grader. The company then facilitated an export/import organization in which those farmers are also stakeholders as owners.
Progeny buys the greens, and roasts and packages them at their recently established production facility in Palo Alto, Calif., where Palacio has also relocated. Finally, the roasted product is marketed to consumers and wholesale clients as premium, single-origin, microlot Colombian coffees.
Getting to this point has been a major challenge for Palacio and her team, due in no small part to historic gender divisions throughout the coffee chain.
"It's a very male-driven business, especially in Colombia," said Palacio. "I think especially because I am a woman, it has been really hard to get people's attention and change their ways."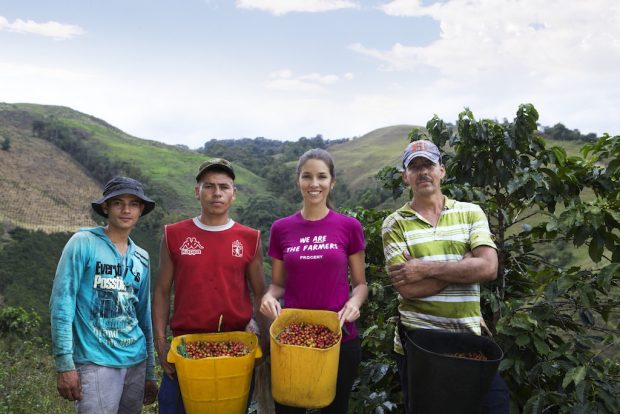 While farmers may have been skeptical at first, Palacio said that changed the minute they saw premiums well above going market prices or those offered by certifications. Palacio said Progeny only accepts coffees that score 85 or above, while paying additional premiums for each point above that base number.
Beyond the current 10 farmer partners, Progeny now has a waiting list of 40 farms that have expressed interest in getting on board. "Now that they have seen that it is working, I am getting more requests," Palacio said. "Traditional farmers [are] reaching out to me. We just need to sell more coffee so we can help them."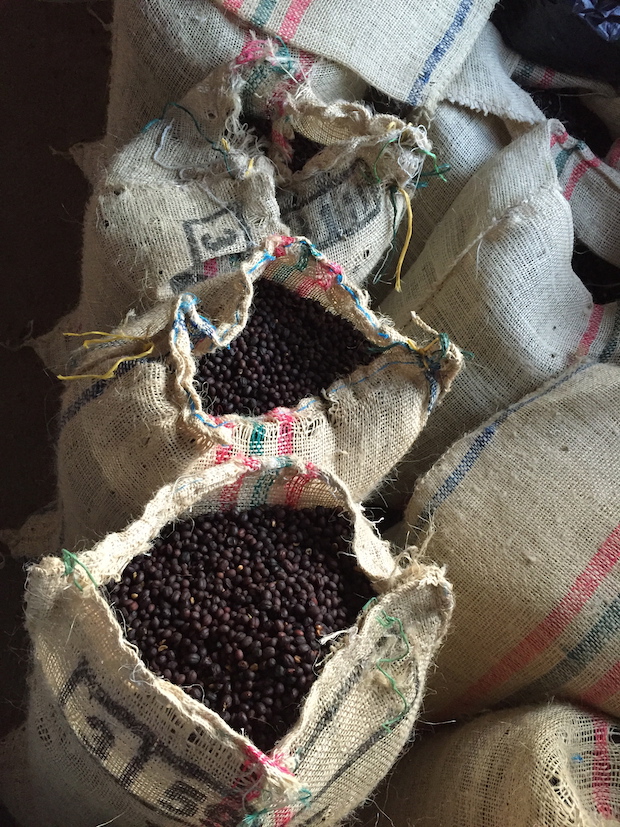 It's clear in speaking to Palacio that selling coffee in the U.S. and beyond is not the end goal. Rather it is a means of providing additional assistance, network support and market opportunities to the farmers around whom she was raised.
If the revenue supports it, she envisions it will flow through the supply chain in a way that will support new educational programming, additional and improved mills and processing facilities, and opportunities for countless more Colombian farmers to finally get their modest share in a specialty industry that has been booming for other U.S. roasters.
"For me the most important thing is to be able to give back to the farmers, because people get stuck in this loop and they can't see their own value," Palacio said. "There is so much more we would like to do because there are so many farmers we want to reach."
Nick Brown
Nick Brown is the editor of Daily Coffee News by Roast Magazine.