At the Quapaw Tribe of North America's flagship gaming facility the Downstream Casino Resort, located just a few hundred feet from the Tri-State Marker at the nexus of Oklahoma, Kansas and Missouri, the company estimates it serves more than 2 million cups of coffee per year.
Recognizing the international trend in upscale coffee and its value to consumers, Downstream management has just launched a complete overhaul of its coffee program, establishing an in-house roastery inside a dedicated 2,500-square-foot building about a mile from the casino where coffees are roasted and packaged for sale under its own brand, O-Gah-Pah Coffee.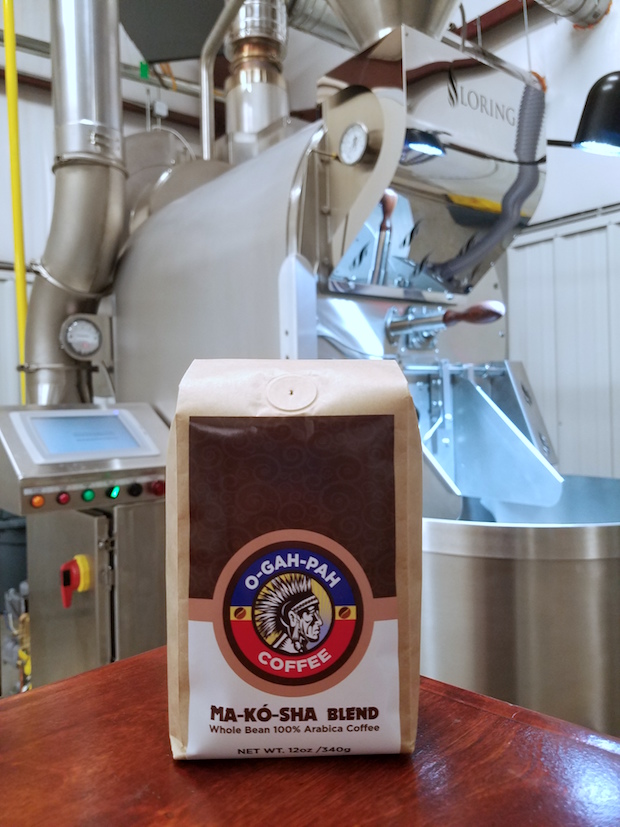 "O-Gah-Pah," which translates to "the downstream people," is the Quapaw tribal name as expressed in the tribe's own traditional language. Coffee Roasting Manager Albert Baez, whose background in specialty coffee includes years as a barista and in quality control for coffee companies in Puerto Rico, trained and developed profiles in collaboration with Mike Nelson at the American Barista & Coffee School in Portland, Ore. At the new O-Gah-Pah roasting facility, Baez roasts green coffees sourced through Olam Coffee on a Loring SmartRoast S35 after they pass through a Loring D70 destoner.
Still new to the craft, Baez sticks close to the profiles Nelson helped program into the Loring for now, although he also experiments a bit as he sees fit. "I'm experimenting with the coffees that I have right now," Baez told Daily Coffee News. "We're taking it a new direction."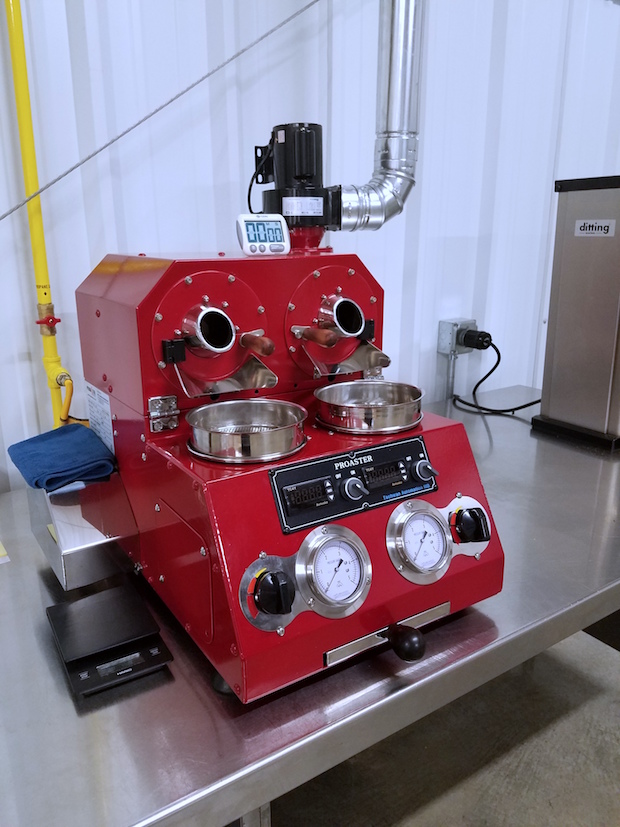 Until recently, the Ma-Kó-Sha Coffee Shop on the casino grounds has served Illy coffees prepared on either a Bunn drip coffeemaker or super-automatic espresso beverage-generating machine. Baez said O-Gah-Pah makes no effort to resemble the Illy products served previously. Roasts tend to fall on the medium side, and Baez said they'll be introducing more single-origins going forward.
The service counter at the Ma-Ko-Sha Coffee Shop has also been overhauled. "The bar looks completely different," sad Baez, happily reporting the shift to a Nuova Simonelli Aurelia espresso machine paired with a Mythos grinder, and a Fetco batch brewer.
Currently, the Ma-Ko-Sha Coffee Shop is the only place to receive a fresh cup of O-Gah-Pah Coffee, although expansion is certainly part of the plan. Production is currently ramping up to meet the fairly huge demand of the casino, which provides free coffee on its gaming floors.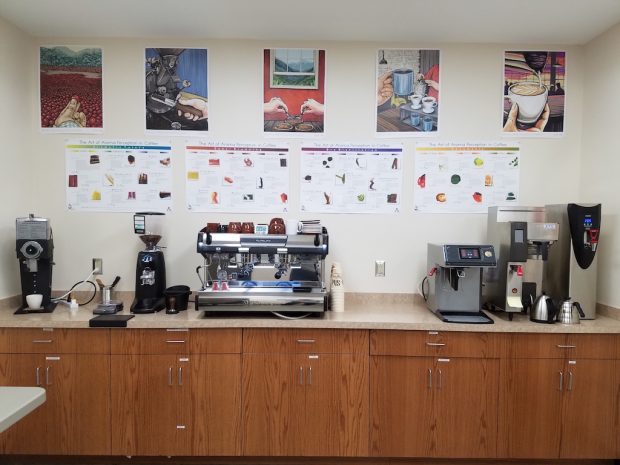 There's also the Downstream restaurant and other Quapaw facilities such as the police and fire stations, general stores and more. It may take more than a year to scale up just to supply all Downstream accounts, and beyond that, marketing to other tribes is one idea, as is of course a general plan to distribute to the wider immediate region if not also eventually the North American general public.
"I did go to a meeting where we met with other tribes, that's something we're talking about," O-Gah-Pah representative Stephanie Gough told Daily Coffee News. "We have a lot of ideas. We just have to get with ours first, and then go from there."
Howard Bryman
Howard Bryman is the associate editor of Daily Coffee News by Roast Magazine. He is based in Portland, Oregon.