Advancements in barista tools and tech don't increase the comfort and convenience of barista work merely for pleasure's sake. While the best tools for the job can aid in worker satisfaction and physical wellbeing, promoting short-term retention and long-term career aspirations of professional baristas, they can also improve product consistency, waste reduction and service speed — all positively contributing to a café's bottom line.
One innovative tool spotted at select booths around the SCAA Expo in Atlanta back in April is the Puqpress, an automatic, programmable tamping machine that quickly provides a precise, user-settable amount of pressure to a dosed portafilter. In little more than one second, the Puqpress applies a perfectly level force of anywhere from 20 to 60 pounds of pressure, either with a flat-bottom or other style tamper surface available in various diameters, according to the manufacturer.
The device also accounts for the distribution of coffee inside the basket. "If the coffee is distributed unevenly, the water will seek the way of least resistance," Puqpress marketing director Sander Peterse told Daily Coffee News. "To minimize this problem, we manufactured the Puqpress in such a way that it actually tamps twice. Once softly, mainly to distribute the coffee but not yet compress, and the second time forcefully to actually compress the coffee."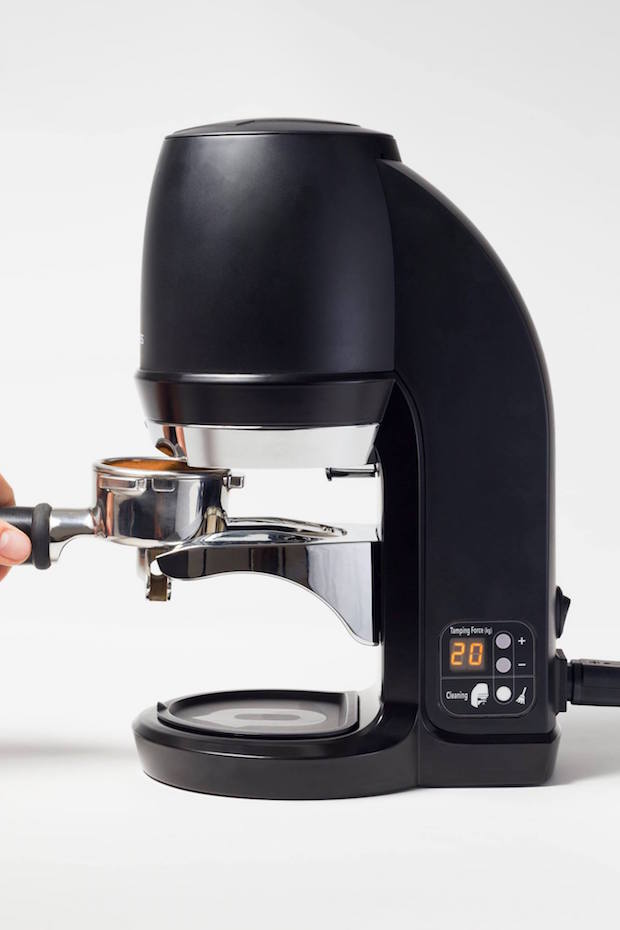 Negating potential inconsistencies and saving both the time and the repetitive physical strain related to tamping, adoption of the Puqpress has been swift, as the company reported that since its product launch in 2015, distribution has extended to 41 countries. It is currently available in the United States through Chris Coffee Service, with a sticker price ranging from $855 to $879, and tamping diameter options ranging from 53mm to 58.3mm.
Barista Technology, parent company of the Puqpress brand, was founded in Amsterdam, The Netherlands by Puqpress inventor and CEO Laurens Pluimers in 2011. "Somehow people on the internet think we are Norwegian, though nothing could be further from the truth," Peterse clarified. "We are founded in the Netherlands, designed by Dutchmen and the Puqpress team is 100 percent Dutch as well."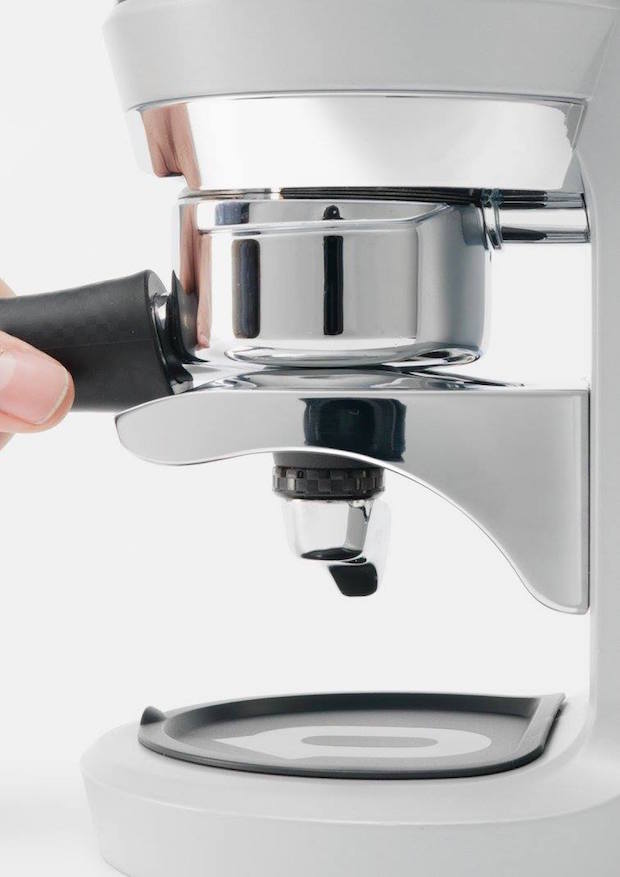 Adding to the confusion somewhat is Barista Technology Australia Ltd., founded by coffee entrepreneur Brett Bolwell in 2015 as the Australia-based distribution company for Puqpress. Bolwell comes to BTAU after having spent eight years at the helm of automatic coffee machine business Espresso Essential, and then several more years at various roasting and espresso-related businesses. BTAU is now also launching an innovative product of its own, unrelated to the Puqpress, developed in collaboration with beverage dispensation company Andale: Moobar, an automatic café milk delivery system.
The Moobar officially launched in Australia last month after about a year of research and development. Despite apparent similarities, it has no connection to the Juggler, another coincidentally Australia-born milk delivery system that launched in 2013. Moobar purports to increase productivity by up 30 percent while cutting plastic and other milk-carton material waste, particularly in high volume cafes.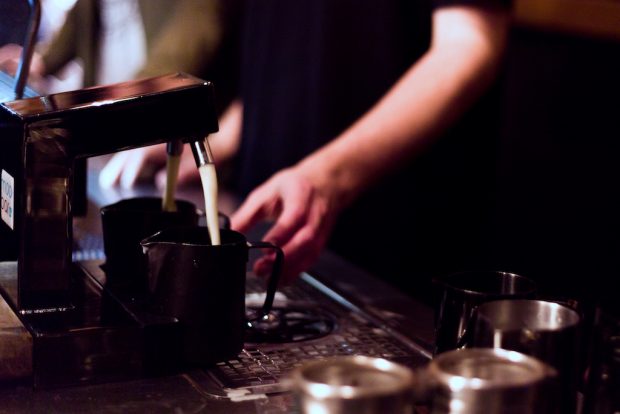 The system can be programmed for up to five precise dosages of milk and delivers two different milks to a single spout. It requires cleaning only once a week thanks to refrigeration of its delivery lines. Spout heads are available in custom colors, installation is compatible with existing under-counter fridges, and its countertop build includes a pitcher rinser.
Bolwell reported that the company is currently taking inquiries for distribution opportunities internationally. He projected that the Moobar will be available in the U.S. by the middle of 2017. "Barista Technology [AU] is currently working on a number of new products, such as an automatic counter top milk frother, and an automatic coffee puck remover due for release mid-2017 also," Bolwell told Daily Coffee News.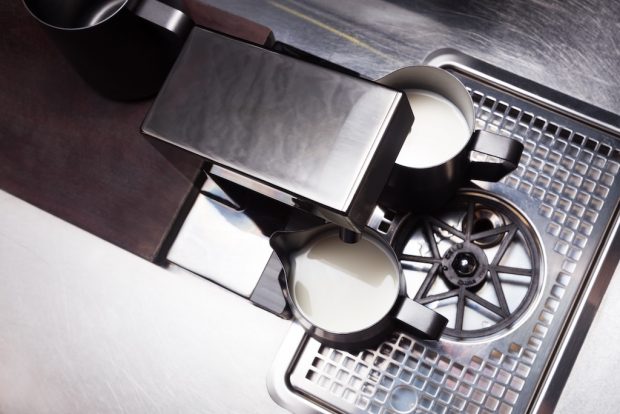 Peterse meanwhile reported that Puqpress is also currently at work on the second generation of their product, which includes such improvements as a further enhanced distribution solution and technology to address factors related to static discharge. They're also developing another auto-tamping model in collaboration with Mahlkonig/Ditting, a flat-surfaced variant designed to fit perfectly underneath Mahlkonig's K30 grinder.
"It is kind of a special project, which is why I can't tell you much more about it yet," said Peterse, though he did project a estimated launch of Spring, 2017. There is no date yet for the second generation of the universal Puqpress.
Howard Bryman
Howard Bryman is the associate editor of Daily Coffee News by Roast Magazine. He is based in Portland, Oregon.