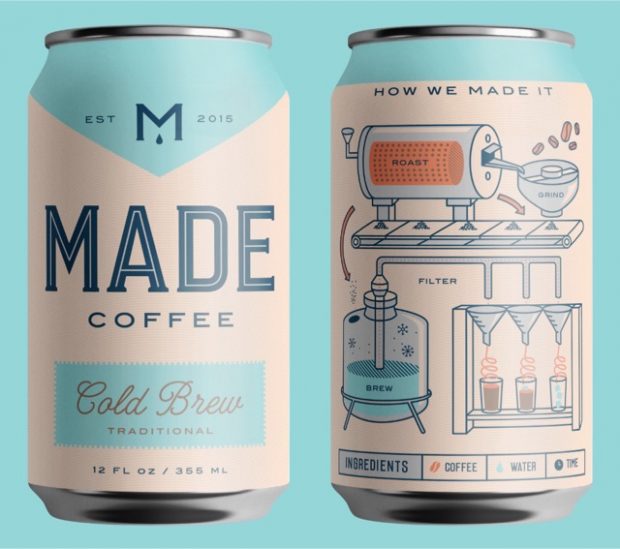 Cold brew is in high demand in the endless summer of Florida, and as there are only a handful of companies angling to meet that deepening demand, growth for the dedicated few can be explosive.
Made Coffee, founded in St. Petersburg in early 2015, is a case in point: The company is about to roll out a canned RTD product and relocate from a shared kitchen space into a standalone manufacturing warehouse where custom-made brewing equipment and soon an in-house roastery will balloon production capacity from 400 gallons per month to a potential 800 gallons per week.
Made Coffee has to this point relied primarily on Tampa roaster Buddy Brew for its main ingredients, while also recently incorporating coffees from Tampa's Zeal Coffee Roasters. The Diedrich IR-12 Made has purchased should arrive by the middle of next month, although the company has no intention to swing all of a sudden into its own in-house roasts.
"There just gets to be a point that you're doing so much volume that it makes sense to invest in that equipment and to invest in that roasting program," Made founder Mike Rideout told Daily Coffee News, while also noting that the transition to in-house roasting will be slow, careful, and perhaps never 100 percent. For one thing they haven't yet settled on the right roasting expert to join their team, and for another, they're perfectly happy with the quality of their current product.
"We've got a great relationship with both Buddy Brew and Zeal. They're fully understanding and aware of what we're doing. We'll use their product up until the point where we're comfortable with our product, and then we might even still use some of their product," said Rideout, adding that the company is especially keen on not rocking any boats with what keeps current clients happy. "We've got about nine key accounts right now that I'm going to do anything and everything for, so if they tell me 'no, we want to continue to use these in our recipes,' we're going to use them."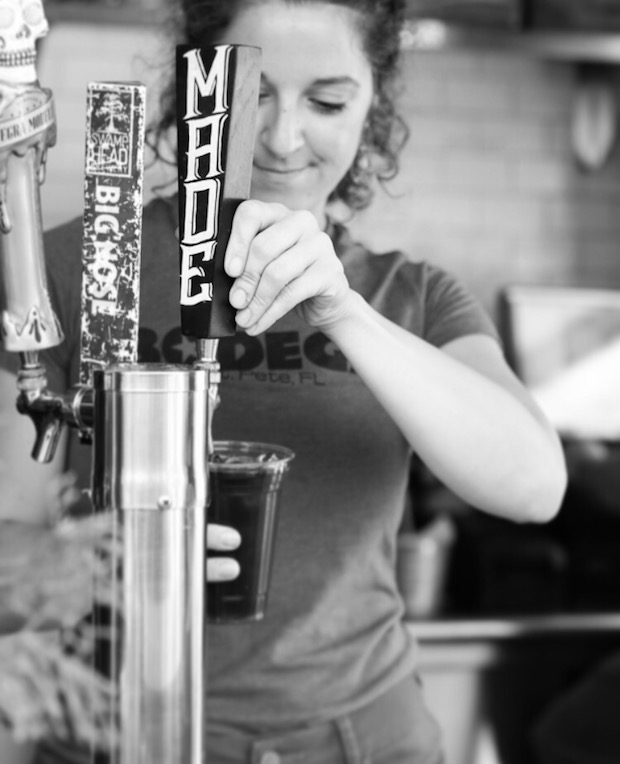 As a partner in several restaurants around St. Petersburg and a friend to many in the beer and bar world, Made Coffee has from the beginning taken more of a mixology and hospitality-oriented trajectory.
"I'm very cocktail driven. We're branching out in a different way," said Rideout, adding that while he sees other coffee companies as chasing the grocery distribution and coffee-focused café markets, Made is more squarely directed at bars and restaurants.
Rideout described the Made approach to cold brew as big on the traditional chocolatey, nutty notes that will stand up to and mesh well with the alcohols and syrups involved in cocktails.
"We've got great relationships statewide, with the Bartender's Guild, the current cocktail community, a lot of restaurant owners and restaurant groups," Rideout said. "That's our first launch with this canned product."
It's a trajectory Rideout favors also because, in his opinion, grocery distribution deals can be difficult to negotiate and are often more advantageous for the distributor than the manufacturer. Things also get particularly complicated where quality assurance is concerned for a product that needs to maintain a cold chain from production all the way to consumption. Said Rideout, "We're packaging cold, we're shipping cold, and we have to guarantee that the consumer is keeping it cold."
"If a deal came up with a distribution company that made sense for our business, we would obviously do that," Rideout added. "But I'm not just going to ink a deal just to say that I'm in a grocery store down here."
It also helps that the company owns its own refrigerated truck, which enables deliveries to mom-and-pop shops around town, as well as to wholesale clients.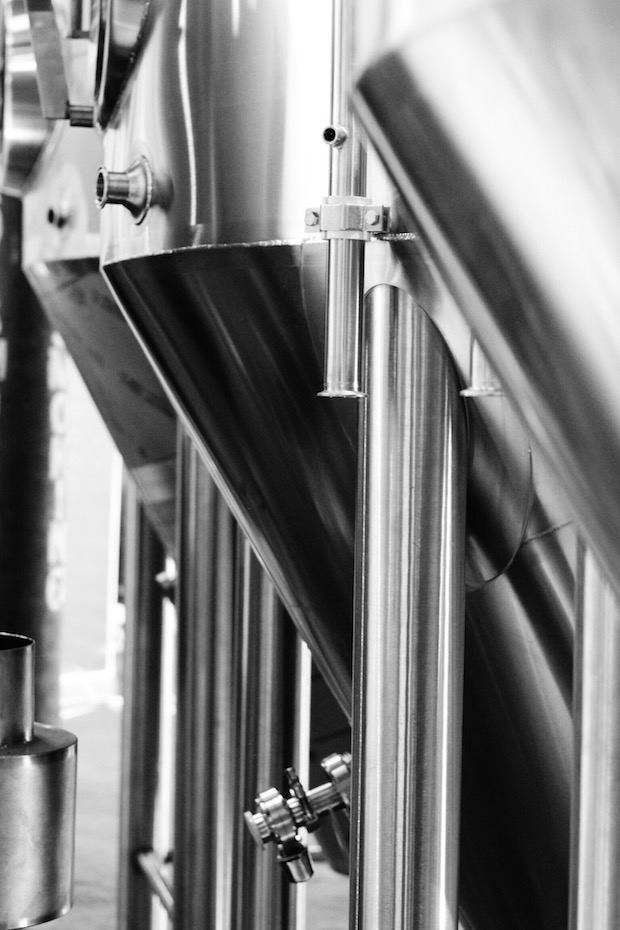 In the interest of attracting more consumers both through stores as well as bars and restaurants, the canned product rollout is giving the company an appropriate moment to refresh the entire look and feel of the brand. In partnership with locally based marketing firm Hype Group, Made Coffee's branding again seems to draw more inspiration from the craft beer and bar world, rather than the more toned down, delicate coffee world.
"A lot of coffee companies don't really use vibrant colors, a lot of the photography is very, 'let's take a picture of my latte, let's take a picture of the newspaper that I'm reading with this Chemex behind it,'" Rideout said of the conventional coffee branding style that Made itself first adopted, and has since abandoned. "It does really well in the café world, but everything's in this coffee bubble.
"I feel that there's a lot of branding and marketing notes that can be had from the big beverage companies, the energy drink world, even as far as McDonald's, Wendy's. They utilize a lot of colors, a lot of vibrant pictures."
The buildout started on their new facility located at 131 22nd Street South in St. Petersburg about three months ago, and Rideout projects that work will be complete and production will begin to ramp up in the new digs in about 30 days.
Along with this expansion, Made Coffee is looking forward to organizing a statewide coffee cocktail competition, to showcase the creativity and excitement around the crossover between baristas and bartenders. Said Rideout, "We're trying to put Florida on the specialty coffee cocktail map."
(Editor's note: A previous version of this story included a photo of Made Coffee's previous can design. The new design is now shown in the top photo.)
Howard Bryman
Howard Bryman is the associate editor of Daily Coffee News by Roast Magazine. He is based in Portland, Oregon.