The Southern California-based green coffee importer Bodhi Leaf Coffee Traders is turning a corner in its quest to deliver high-quality coffees to the cups of the consuming public. They first crossed the threshold from behind-the-scenes importing and roasting to front-and-center serving and educating the public in June of 2015 when opening their first full-on retail coffee bar with views of their roastery and warehouse at 428 W. Katella Avenue in Orange, Calif.
Earlier this year came a second café in Anaheim Hills, and now the company has announced that two more will open within the first quarter of 2017, and more may come after that.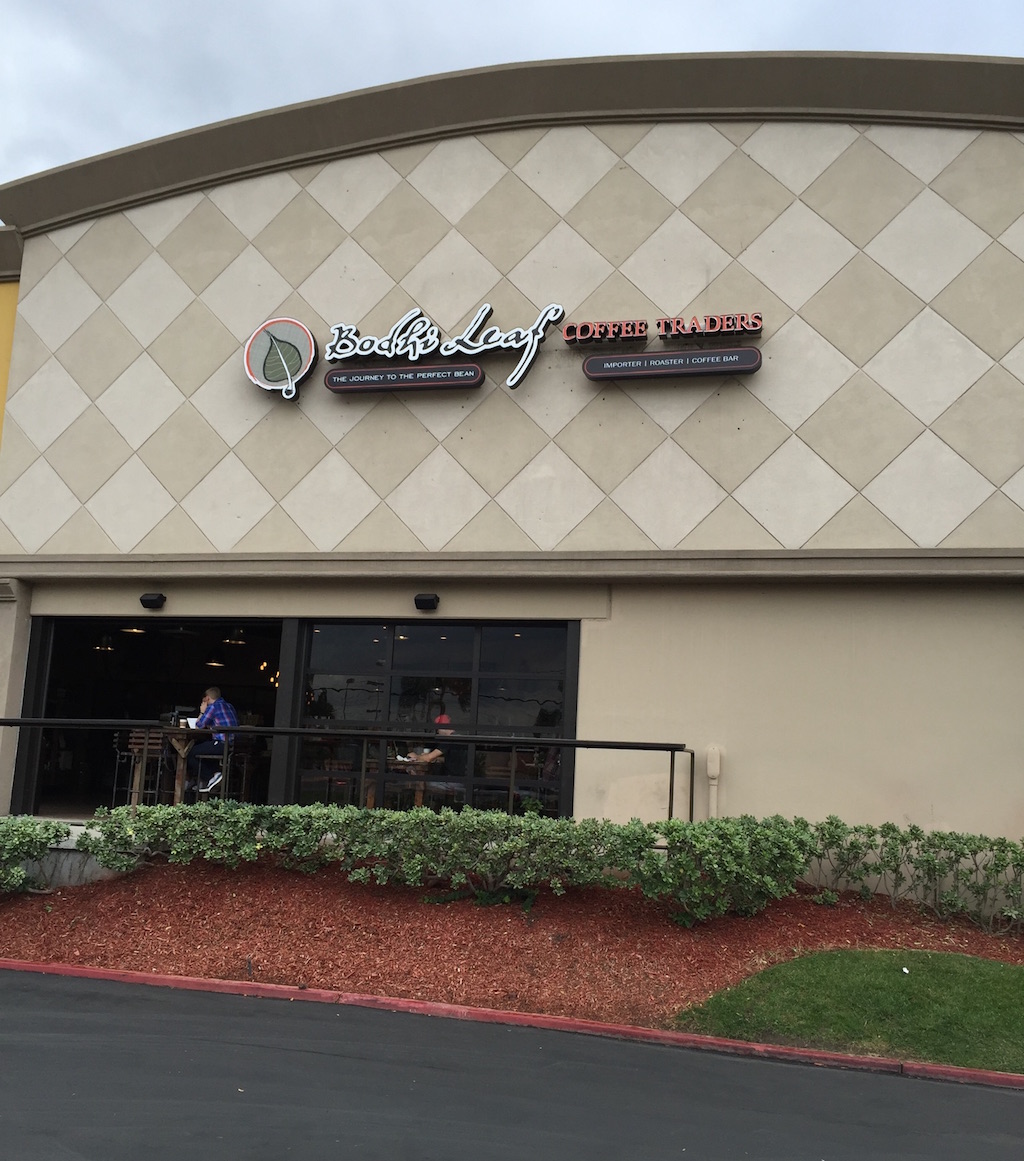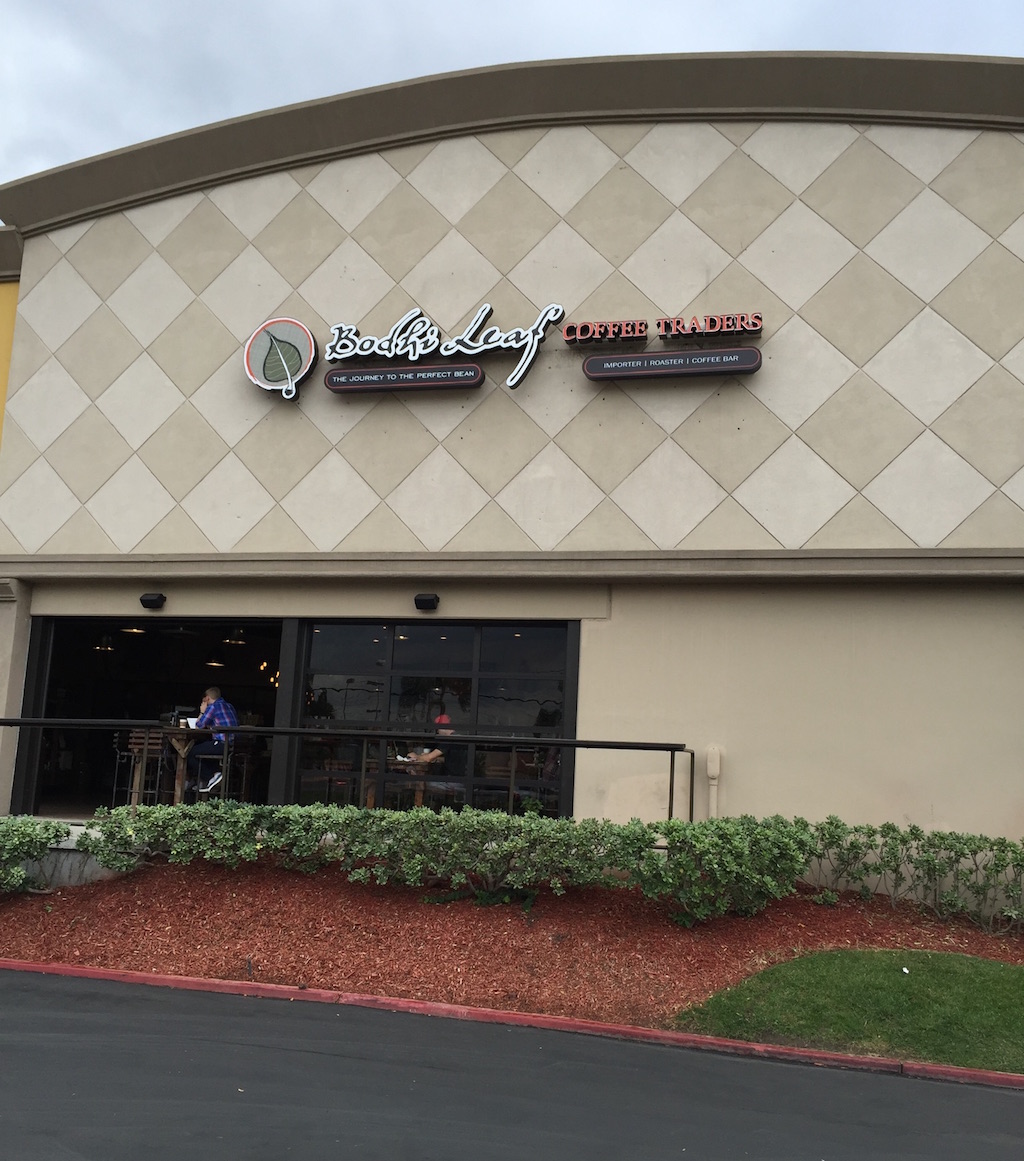 The first of the upcoming Bodhi Leaf coffee bars will open in Santa Clarita, with the second coming a few months later in Placentia, the latter being the town in which the company was founded in 2009 before expanding into their current 15,000-square-foot headquarters.
"I was just looking to be a green coffee import and sell high-end specialty to guys that wanted good coffee," Bodhi Leaf founder Steve Sims told Daily Coffee News of his company's unexpected development. "I never had any intention of opening a café or roastery or anything. I was an importer, selling to roasters."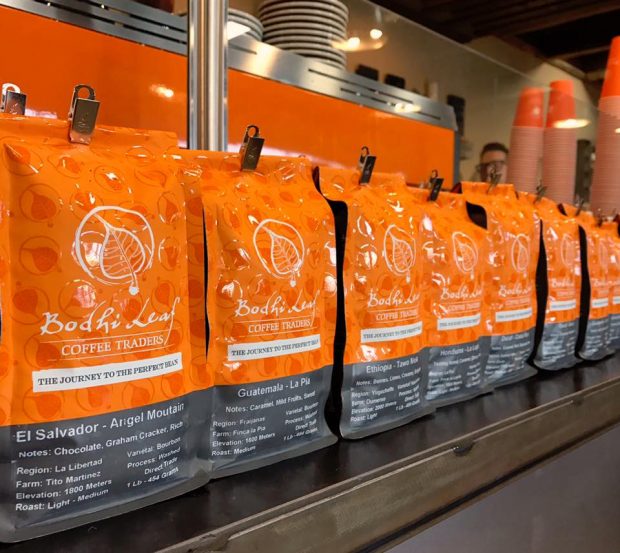 Yet when the time came to grow into a bigger warehouse, the one he settled into turned out to be on a busy street with a lot of retail potential despite its location in an industrial area. So they built out a full-service coffee bar with their Deidrich IR12 roaster and their cupping lab both visible to patrons, as well as a glass wall through which Bodhi Leaf's expansive green storage is on display.
"When you're paying to buy your latte or espresso or whatever it may be, you're looking out the warehouse of stacked green coffee as far as you can see. People look at that and kind of trip out," said Sims, whose mission is not only to provide a high-quality product but to educate consumers on every aspect of its production, from seed to cup. "Moving into this location took my business in a different direction. The first café really worked out well, put us on the map and brought a lot more brand awareness to us. So then we opened another café, and we're opening two more."
Each café has a consistent interior aesthetic, incorporating the same materials, colors and decorative sensibility Sims describes as "'raw importer,' but in a classy way." Coffee sacks adorn the walls, floors are concrete and the same wood-and-metal-pipe furniture is handmade for each café by Oceanside-based Ndustrial Design. Said Sims, "I started out at as that importer green guy, and I want to portray that in the cafes."
As Bodhi Leaf has from its inception also catered to the home-roasting market, another interesting aspect of their growing café enterprise is that every shop will also have an area of retail goods on shelves that includes not just brewers and roasted coffee, but also home coffee roasting equipment and consumer portions of green coffees. Cafes will also serve as pickup points for online green coffee customers within driving distance.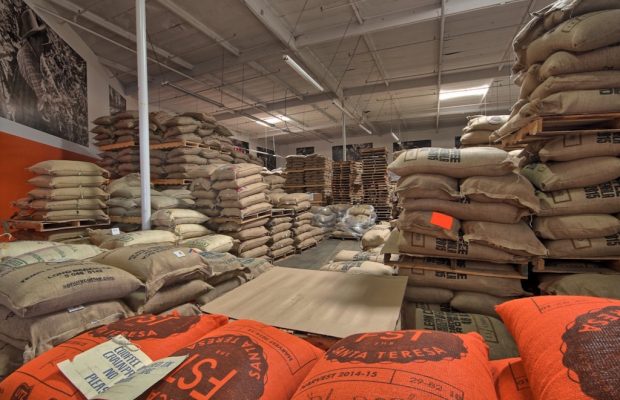 For the educational value as well as the sensory and aesthetic pleasure, Sims is passionate about equipping every location with its own roaster — the Anaheim shop has a Diedrich IR7 and both upcoming cafes will have Diedrich IR5's, all powder-coated the same bright Bodhi Leaf orange, along with the La Marzocco Linea PB espresso machines that anchor each espresso station. "Anyone can open a café," said Sims. "I want to try to set myself apart a little bit."
The Orange location also boasts an Alpha Dominche Steampunk brewer, and while all locations offer various manual pourover methods, the Placentia bar will be the first to experiment with a Modbar hot water system for that purpose.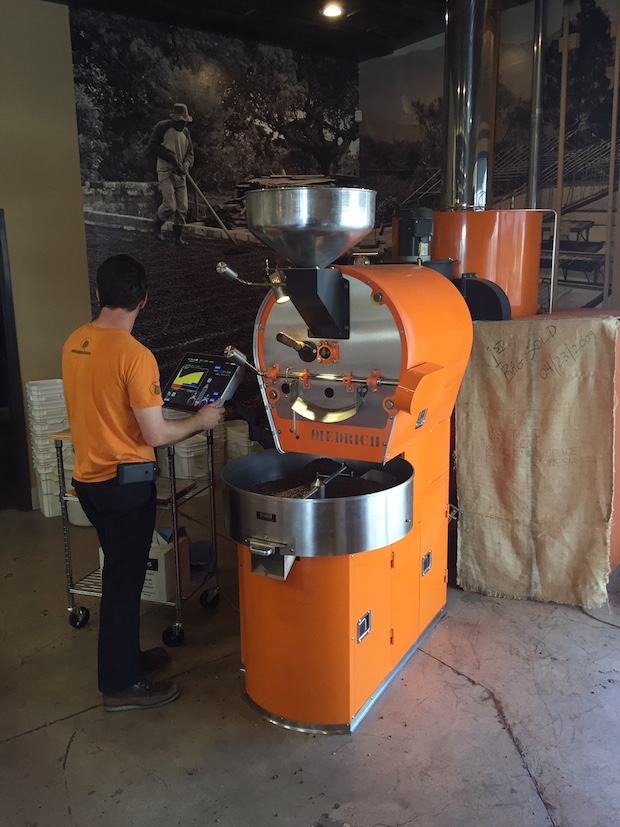 "My whole concept is quality, sustainability, direct trade. We buy from all these small farmers, we're really sourcing unique lots," said Sims. "I'm going to try to use the best equipment available; otherwise you might as well not buy good coffee if you can't serve it right."
The Santa Clarita Bodhi Leaf coffee bar is slated to open New Year's Day, 2017. The Placentia shop is expected to follow by March. After that, Sims said there could come an additional two to four cafes within 2017 in the Santa Clarita and surrounding areas.
Howard Bryman
Howard Bryman is the associate editor of Daily Coffee News by Roast Magazine. He is based in Portland, Oregon.