As we move on from the holiday season we are left with the annual reminder, both by what we gave and what we received, that good gifting takes creativity. Coffee certainly helps with that, and this is a pairing that new roastery cafe CxT Roasting Company in downtown Peoria, Ill., emphasizes by not only stocking their retail shelves with the requisite coffee merch and gear, but by offering a full-on seasonal gift shop at the front of the house that aims for the same degree of refinement and quality as their coffee.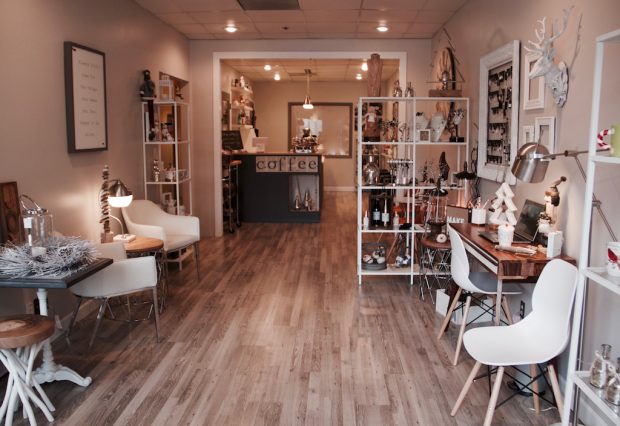 With a 5-kilo U.S. Roaster Corp machine in a backroom production facility visible through a window of the compact café area that's fronted by a store devoted to eclectic and fashionable gifts and accessories, patrons of CxT Roasting can choose either to learn about coffee, grab a last-minute something on the way to an occasion, or both.
"I'll be the first to say that when my mom, who's our marketing manager, proposed that we have a gift shop on top, I was a little skeptical," CxT Roasting cofounder and president Mitchell Popadziuk told Daily Coffee News of his mother Kelly Popadziuk's strategy, adding that he was wary of it being tacky or gimmicky, but the gift shop now accounts for nearly half the shop's revenue. "It's actually blown my mind. We actually didn't have enough stuff in our shop, we had to place a couple rush orders."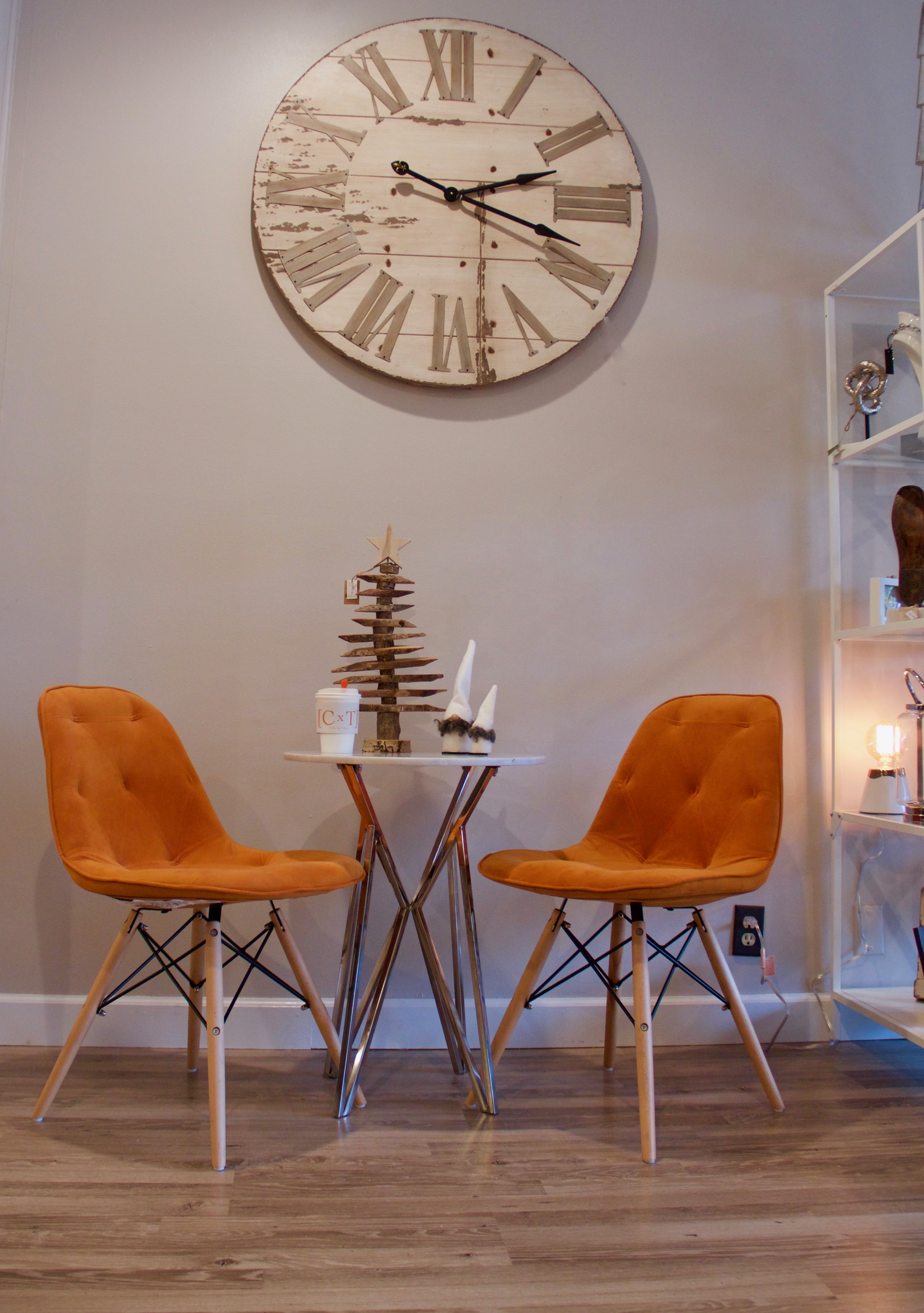 Of their total 900 square feet, about 400 or so is taken up by the café and store. Customers in a hurry can grab a cup from the Bunn batch dripper, while those with a moment to spare can avail themselves of a pourover and have options for the duration of the process.
"We emphasize that, 'hey, our coffee's going to take a few extra minutes, but it's worth it because we're doing this pourover method, and here's why it's better,'" Popadziuk said of interactions that occur over the four-cone manual brew station. "You can stand right at the bar and watch us do it. And some people, you know, they've seen it a couple times, they're just back for their daily cup, they know it's going to be a few minutes, they look around, and next thing you know, we're selling a bracelet."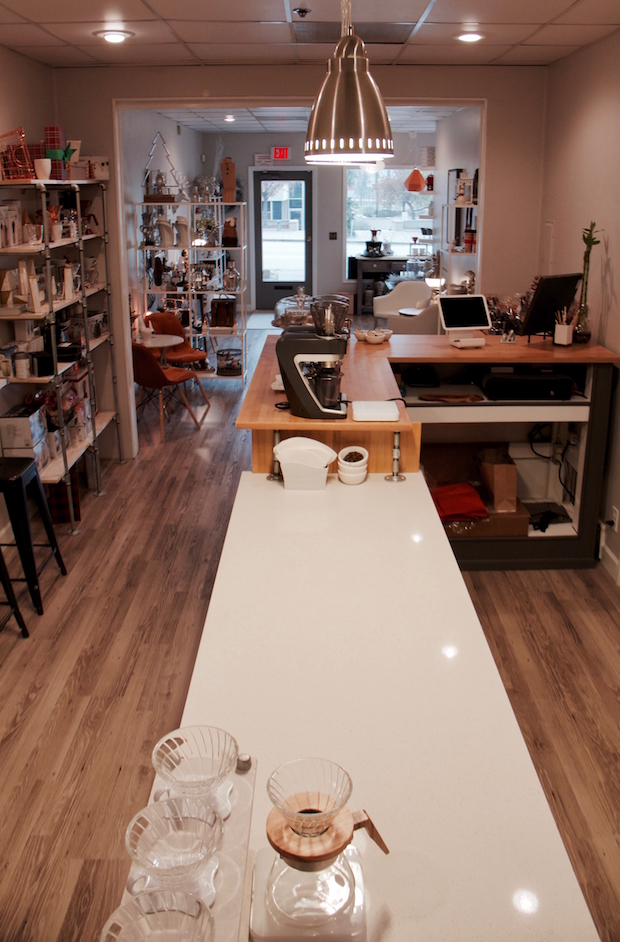 The giftwares will rotate seasonally, though the coffee will be consistent, and it's the coffee that inspired the Popadziuk family in the first place. Kelly Popadziuk was considering starting a roasting business a decade ago according to Mitchell, who said she researched it thoroughly but opted not to pursue it at that time, though the desire never fizzled. The name "CxT" stands for Coffee by Tristan, which is the name of Mitchell's brother, roastmaster Tristan Popadziuk.
While Tristan Popadziuk's recent travels to Peru provided the company with some coffee inspiration, the family has since also traveled together to Costa Rica. Greens for the café come by way of 32Cup Specialty Coffee Merchants — an importing company founded in 2012 in Belgium that opened a North American office in Virginia last year — though Popadziuk said he's in touch with a couple growers and is investigating the direct importation process for future trade. As for the CxT style, it's come a long way from the family's former penchant for the dark stuff.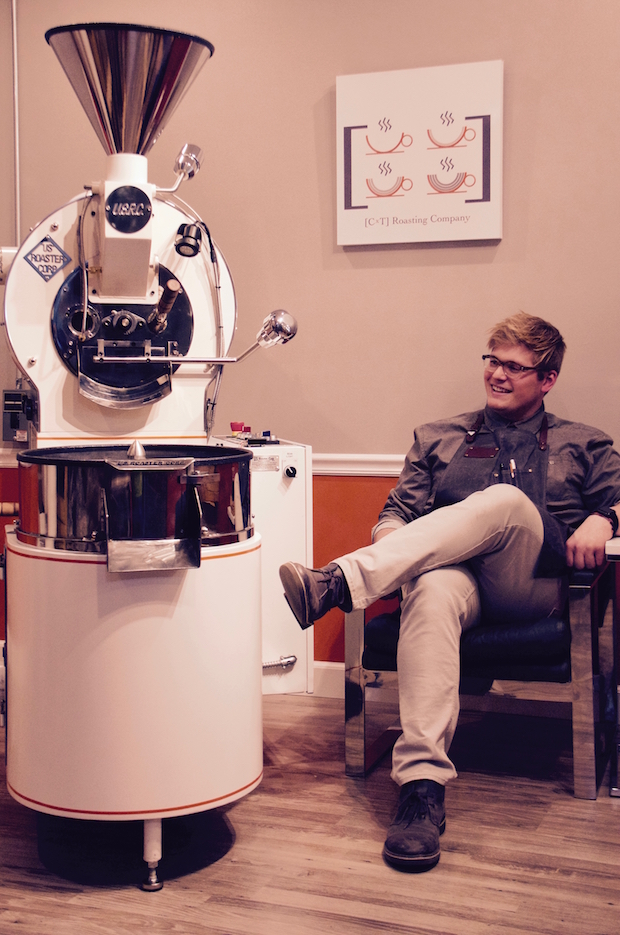 "He really aims for a lot of the more fruity and floral notes," Popadziuk said of his brother's take on the craft. "We were big dark coffee drinkers before we started this venture several years ago. We were big fans of that, and just kind of had a misunderstanding of what coffee could be. I think that enlightenment was really fun for [Tristan], to see all the different flavors and notes on the lighter side of things."
For this family-run business with a staff of five, the future looks bright after their stronger-than-expected initial few weeks since opening last month.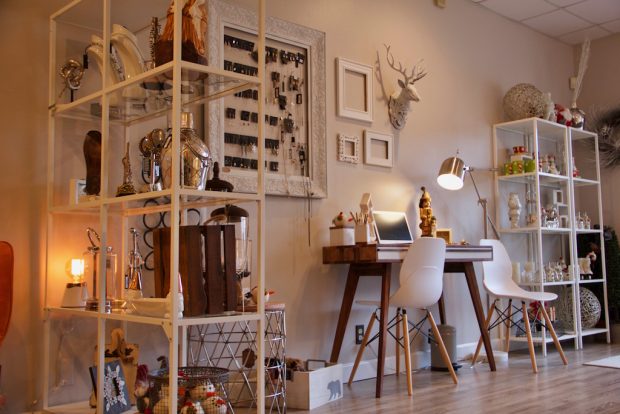 "We've already been breaking all the estimations that I've been planning for. We're doing a lot better than I expected, I actually had to alter our business plan," sais Popadziuk, who now projects a second location for CxT within about two years, pending a successful entrance into the wholesale scene. An online retail store for CxT coffee also goes live this week.
CxT Roasting Company is now open at 309 Main St. in Peoria, Ill.
Howard Bryman
Howard Bryman is the associate editor of Daily Coffee News by Roast Magazine. He is based in Portland, Oregon.