The forest of local, craft-focused food and drink brands in Portland, Ore. is certainly dense. To navigate among its many gems, it helps to keep the acquaintance of an expert forager.
Inger McDowell-Hartye launched With Love, From PDX, in 2015, partnering with local craft brands of anything from soaps and balms to spirits and nut butters, to create gift boxes that share the sometimes hidden fruits of the city's many skilled makers.
Taking the gift box concept a step further, the company is now delving into the subscription game, with coffee being the focus. The coffee subscription service officially launches Feb. 3, and With Love, From PDX, already has eight roasters on board, with plans to add more as the program becomes more established.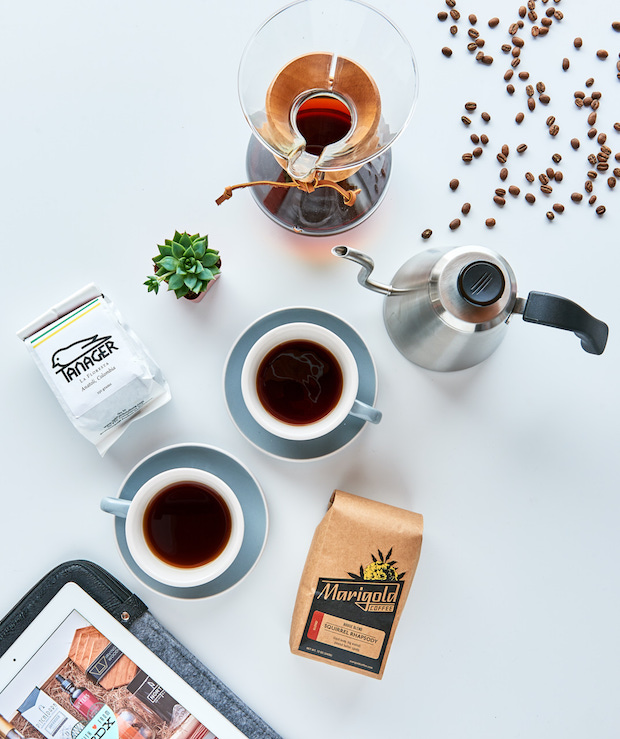 "I'm pretty grassroots, so I emailed a handful of roasters to see if there was any interest," McDowell-Hartye told Daily Coffee News. "I met with a few and they were all really great about participating."
Subscriptions arrive on a monthly or bi-weekly (every other week) basis, costing $20 or $19 per shipment, respectively, with each branded bag supplemented by additional information about the origin and tasting characteristics of each coffee. McDowell-Hartye said that an initial email subscription will allow consumers to indicate basic roast-level preferences.
Nick Brown
Nick Brown is the editor of Daily Coffee News by Roast Magazine.