One of New York's quintessential contemporary, quality-focused roasting and retailing companies, Café Grumpy, has its sights set on a much sunnier market: South Florida.
The company has just opened its eighth New York location since its founding in Brooklyn's Greenpoint neighborhood in 2005, and Café Grumpy co-founder Caroline Bell told Daily Coffee News that the company has signed a lease in Coral Gables, Fla., just southwest of downtown Miami, with an expected café opening this summer.
"We will be shipping coffee down from our Brooklyn roastery, and will relocate a couple of staff to manage the store," said Bell, adding that the company has been searching the Miami market for suitable spaces for more than two years. "Our plan is then to expand by hopefully opening a roastery down there in the future."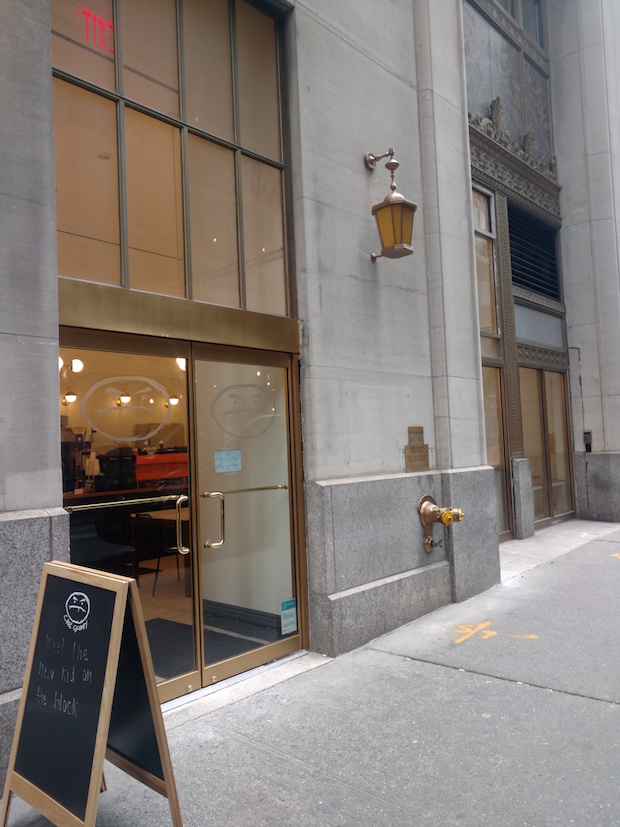 The newest New York location is located at 20 Stone Street, just to the west of Broad Street, in Manhattan's Financial District. The shop features a 3-group Synesso MVP machine and Nuova Simonelli Mythos Clima Pro grinders for espresso, as well as Kalita pourovers and twin Fetco batch brewers supported by a Mahlkonig Guatemala grinder.
The design firm OfficeFortyOne discovered in removing partitions and dropped ceilings that the new Grumpy café is located in the 1930s conference room of the prominent American engineering firm Stone & Webster. In a press release, OfficeFortyOne Partner and Architect Cemre Durusoy said, "The design of the cafe restores the grandeur and elegance of the original space while maintaining the inviting, friendly vibe found in the other Café Grumpy locations."
Café Grumpy Financial District is now open at 20 Stone Street in New York City.
Nick Brown
Nick Brown is the editor of Daily Coffee News by Roast Magazine.