For people that buy roasted coffee, the order of authority works downward from roaster to consumer, although the latter still subsequently influences the former by way of purchases and feedback. In Detroit, Mich., one new company is set to shake up that order by putting the profile power in the hands of the people.
New Order Coffee Roasters believes folks are ready to choose a roast profile for themselves, and have that profile applied via fluid-bed roasters right before their very eyes, on demand.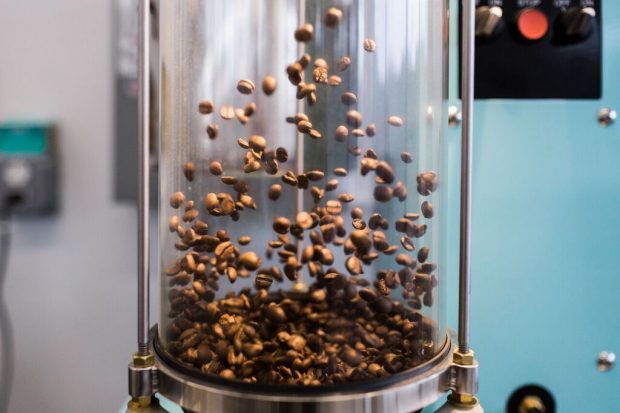 An 2,000-square-foot roastery café is soon to open on the ground floor of the Crystal Loft Building at 3100 Woodward Avenue in Detroit's Midtown neighborhood, featuring a "roast bar," whereby a selection or greens are roasted to order in whatever way a patron prefers. Knowledgeable staff members will be on hand to discuss what effect on the cup various profiles can have, ultimately guiding the uninitiated through the process.
The shop will also have a seating capacity for about 60 people. A Modbar pourover system dispensing water down upon Saint Anthony Industries Phoenix70 brewers and a 3-group Synesso MVP Hydra espresso machine reside behind, and under, the counter for crafting individual cups out of house pre-roasted coffees.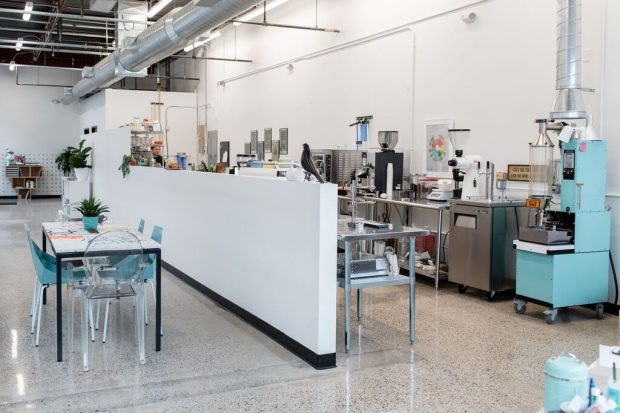 Sweet and savory pastries will be available, and the bar will offer a unique take on flavorings for lattes, which will come in the form of house-made marshmallows, made by the hands of team member Tyler Martin. "They're real marshmallows. They're not syrup," New Order Founder Elizabeth Rose said of the fluffy, sticky confections that have so far been created in vanilla, raspberry and caramel varieties. "They don't dissolve too quickly, but they dissolve quickly enough. What it leaves you with in the coffee is a little soft marshmallow in there that is absolutely delicious."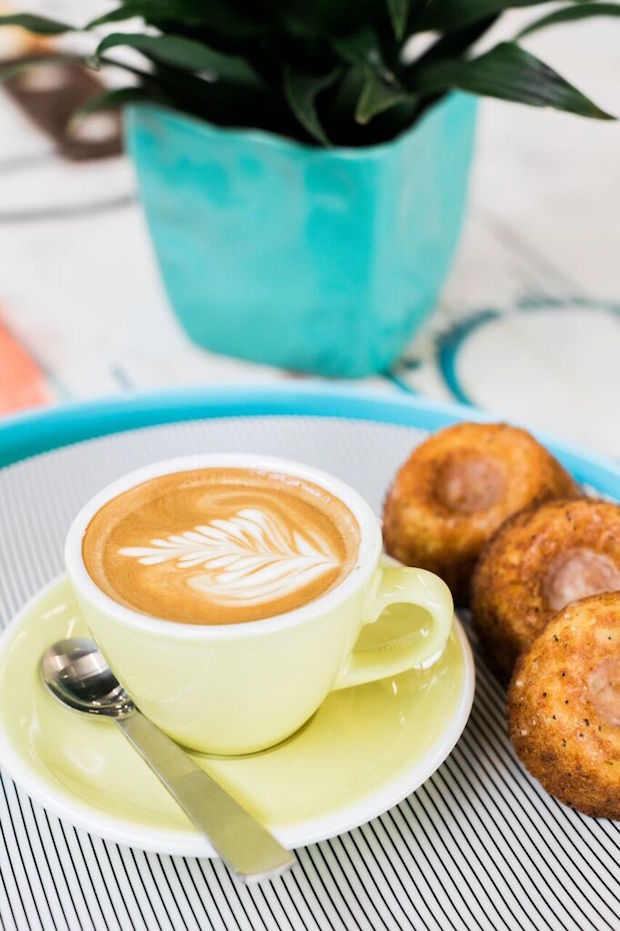 The fluid-bed roasters come from fellow Michigan-based company Java Master, though the New Order machines are customized both for aesthetic appeal as well as manual adjustability.
"We made a few changes to it to adapt it into a high-end café environment," Rose told Daily Coffee News of the machine's appearance, adding that while many Java Master clients receive machines with flat or otherwise pre-set roast profiles, the New Order machines are programmed by their own head roaster, Patrick Seeney. "He's become a real devotee of the methodology, so he's added his own twists in terms of the roast profiles and curves."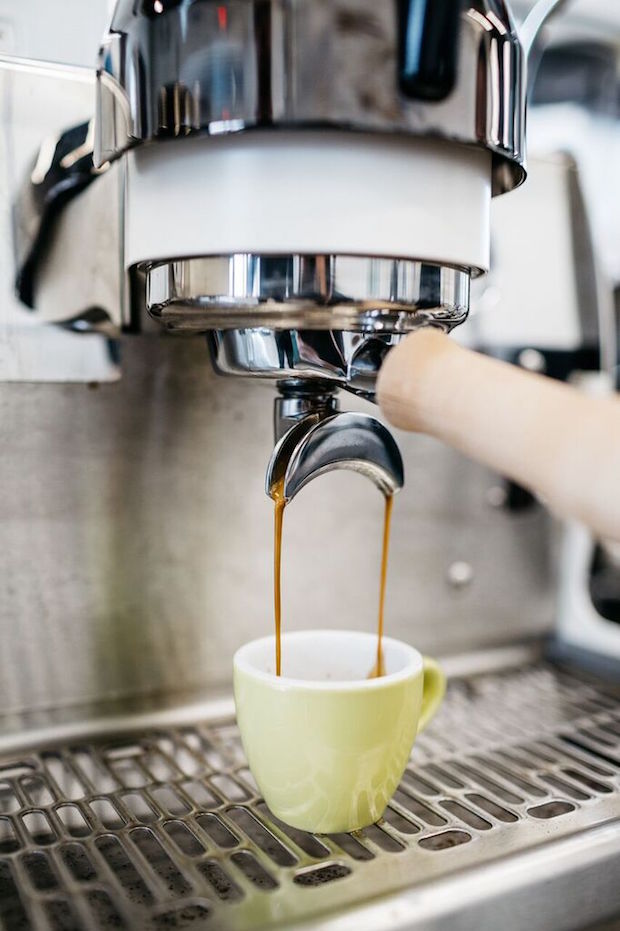 Rose said Seeney, who's relatively new to roasting though has worked in coffee for well over a decade, spent the past year getting to know the ins and outs of the Java Master. Seeney is now the arbiter of coffees sourced through Royal Coffee New York and Café Imports and the setter of profiles for New Order, devising a variety of takes on each bean for suggestion at the Roast Bar, while determining house roasts as well.
The latter are based on a balance of personal preference, feedback from the five-member New Order team, the likelihood of widespread appeal, and performance in various brew methods. "We tastes constantly," Rose said. "We all take notes constantly, we are a highly caffeinated group of people."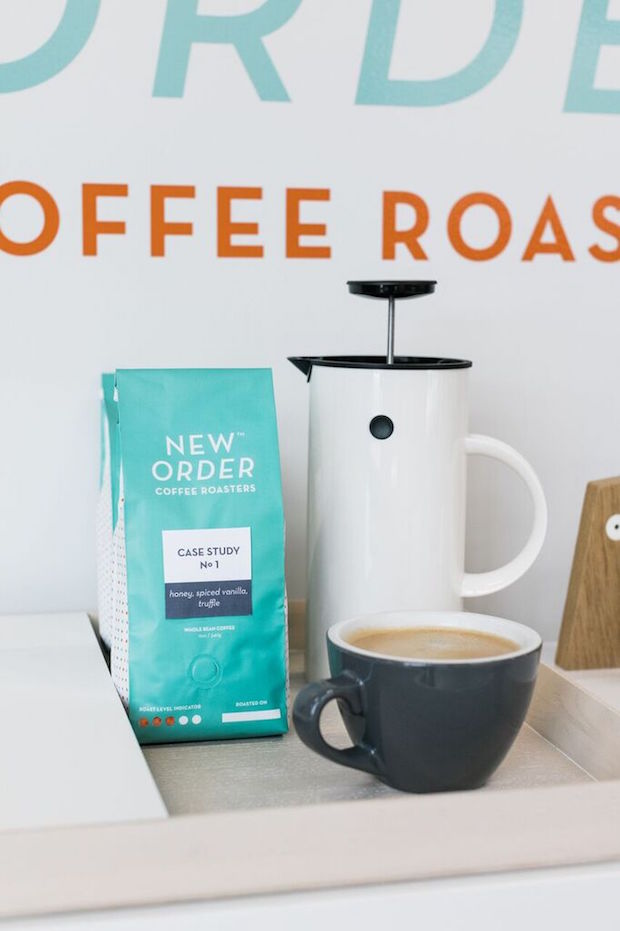 This month the company began tinkering with recipes and ratios for a flash-chilled coffee brewed on the Modbar pourover station, as well as a long-steeped cold brew that is now on tap through a kegerator both straight and nitrogen-infused. Said Rose, "In fairness, it all is quite tasty, but the nitro really sets the drink apart, in terms of both presentation and full flavor [and] great body."
Despite the packaged whole bean offerings, building a wholesale business is not currently part of the plan. "I wouldn't say that we're not interested in that," Rose said. "We consider ourselves café operators. The first thing we want to do is get our café operation down to a tee, and come out with the best retail environment that we possibly can."
Howard Bryman
Howard Bryman is the associate editor of Daily Coffee News by Roast Magazine. He is based in Portland, Oregon.