Another RTD coffee company has come in from the cold. Flux Coffee, which launched in 2011 as a bottled RTD beverage brand in the Bay Area, found rapid regional success there before founder Arsalan Pourmand was compelled for a variety of reasons to move back east last year.
Now on Long Island, in the incorporated village of Farmingdale in Nassau County, N.Y., an area where the Bay Area style of roasting and espresso is harder to come by, Flux is planting its flag anew, this time with hot brew at the heart of the operation.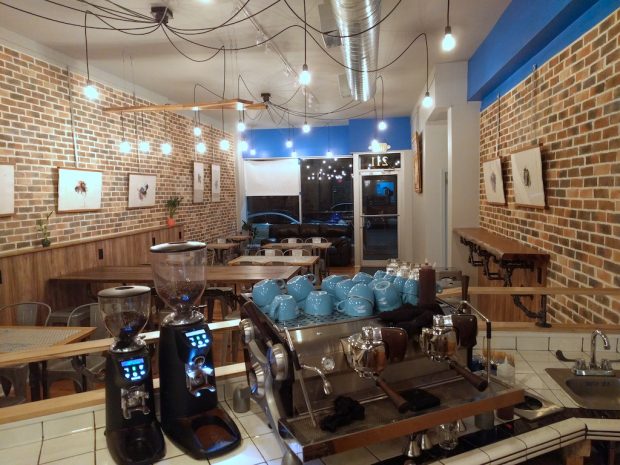 A two-group Slayer paired with Compaq grinders turns out the traditional espresso menu while each coffee out of a rotation of five single-origins gets its own Baratza Sette treatment on the way to extraction via Kalita Wave pourover. A Mazzer Mini grinds for larger Chemex manual batch brews.
"I'm not in Manhattan or Brooklyn or Queens," said Pourmand. "There are very few specialty coffee producers out here, and even then, using the term 'specialty coffee' is very loose."
Pourmand said that, coming from the Bay Area, he's accustomed to there being shops on every corner that serve coffee roasted and prepared in a way that makes it possible to pick out the flavor notes of each individual coffee, and he'd like to be able to provide a similar experience to coffee drinkers in Farmingdale.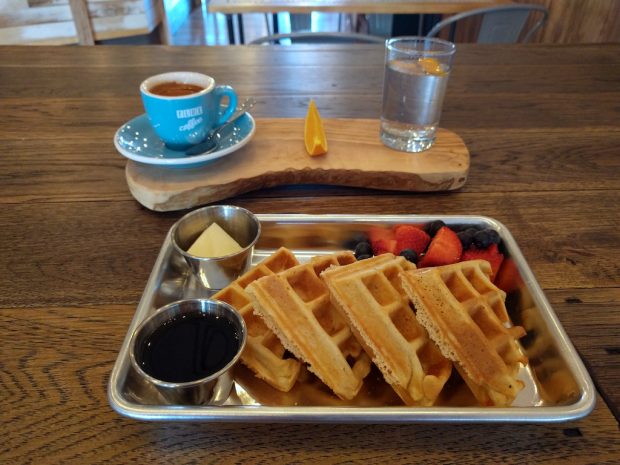 "I'm looking for a roast profile that will accentuate all the flavors in the bean, where you can really taste the origin," said Pourmand, who for the time being is engaged in a toll-roasting relationship with Vince Virsi of Oakland, Calif.-based Due Torri Coffee.
"I was roasting in the Bay Area for the last eight or so years. The guy who taught me how to roast [Vince Virsi] right now is roasting everything to spec," said Pourmand, hoping that within two or three months, once the café stabilizes enough for him to step away, he'll return to in-house roasting by way of the shared equipment and other resources at the Pulley Collective in Brooklyn. Later, when an appropriate time comes based on demand and finances, Pourmand wants to equip the Flux café with a Probat L5 or L12.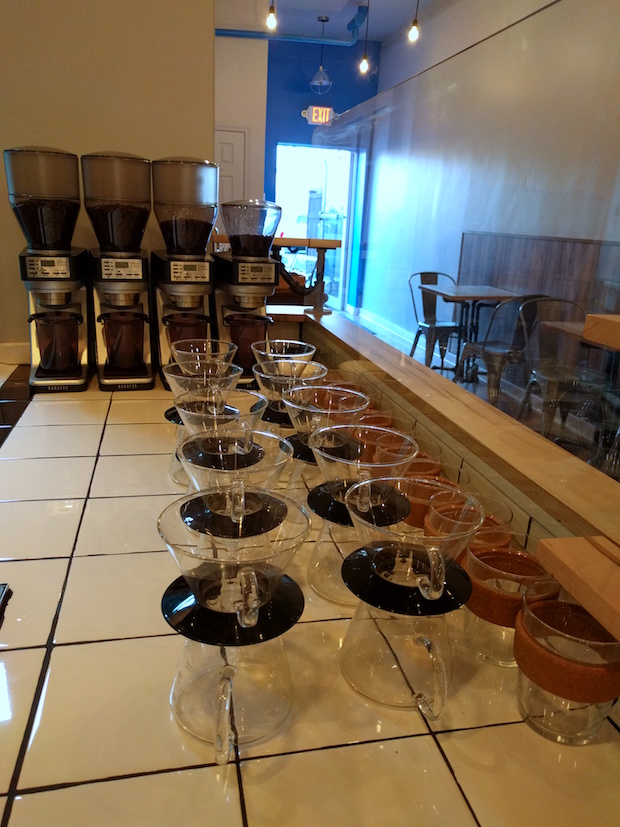 In the meantime, cold brew production of the RTD product, which has been on hold during the transition into the new café, will resume in the new shop's 1,400-square-foot basement. "It's a huge open space," said Pourmand. "Things are already prepped and we're ready to gear up for cold brew season, which in New York is coming up in a month or so."
Despite the bottled origins and early success of the brand, cold brew will not be the focal point of the café. The signature drink of Flux Coffee, recommended as such to patrons in conversation across the counter, is actually its Oaxacan single-origin double espresso.
"If your signature drink is a crazy latte with all these syrups, then you're covering up the beauty of what should be an espresso," Pourmand said. "It's the base of every drink that you're making, so why not have the base of the drink be the best?"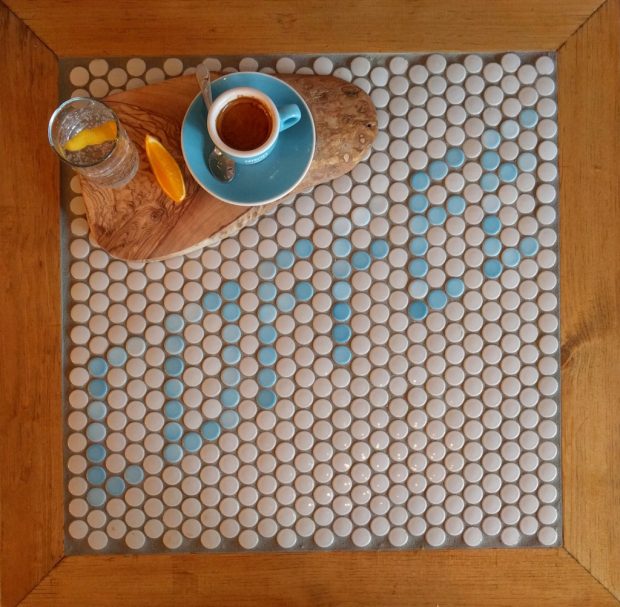 Flux does offer house-made vanilla syrup and chocolate ganache as flavoring options, though the optional additives end there. For the signature espresso, the double shot is served on a small, handsome wooden platter alongside a lemon-peel-adorned seltzer water and an orange, the flavors of which Pourmand said are complementary to the pure espresso.
"The presentation is lovely, and people around here don't drink espresso," said Pourmond. "You can have black coffee that doesn't taste gross so you need to add milk. You can have a shot of espresso that you're gonna drink and be shocked that you don't need to add sugar to it, because that's how coffee should be made."
The Flux Coffee cafe is located at 211 Main Street in Farmingdale, N.Y.   
Howard Bryman
Howard Bryman is the associate editor of Daily Coffee News by Roast Magazine. He is based in Portland, Oregon.