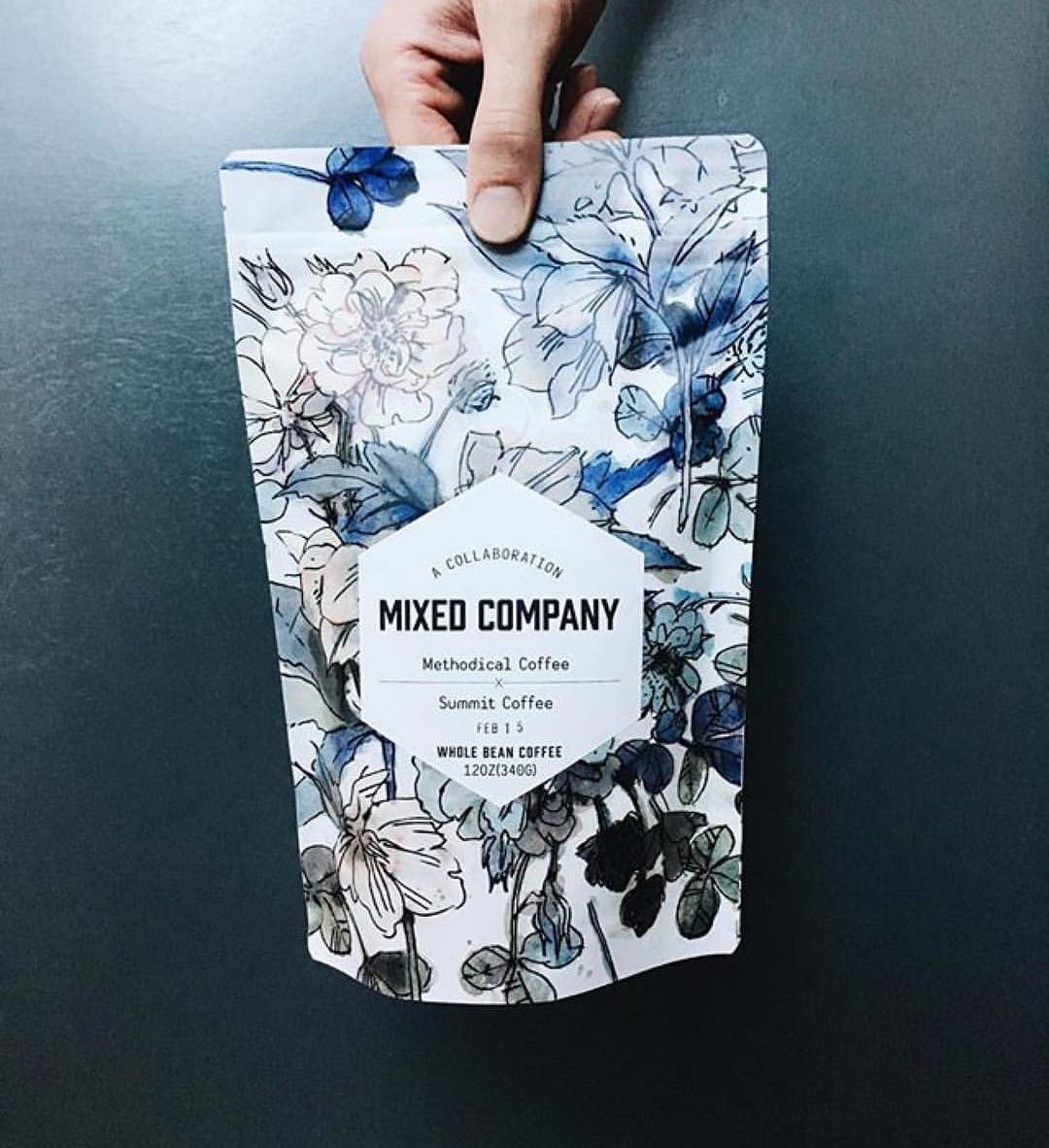 Though not unheard of in the specialty coffee roasting world, product collaboration is far more prevalent in the craft beer world, where brewers share resources and ingredients often for limited release offerings, while also learning a thing or two, and perhaps even having some fun along the way.
Since 2014, Sierra Nevada has been hosting an annual collaboration event, bringing together brewers representing different styles and brands to create an experimental variety 12-pack. In November 2016, the event was called Beer Camp, and it was in this synergistic environment that the seeds of a creative specialty coffee collaboration were planted.
Roaster Brian Helfrich, the co-owner of Davidson, N.C.-based Summit Coffee, met two of the investors in Greenville, S.C.'s Methodical Coffee. "We made the connection, and convinced Sierra and the rest of our Beer Camp team to make a coffee beer," Helfrich told Daily Coffee News. "We wanted to do something less common, so we are doing a citrus-forward coffee IPA. As a result, Summit and Methodical immediately got to work on crafting a worthy blend of coffee."
The collaborators decided to parlay the beer project into a larger coffee-focused project, creating a blend that would not only suit the IPA, but which can stand alone among each company's other roasted offerings. The blend itself is composed of Summit's Idido, a natural-process coffee from Yirgacheffe, Ethiopia, and Methodical's El Obraje, a fully washed coffee from Nariño, Colombia.
"It's a fun and somewhat unusual blend that has stunning aromatics, a balanced and delicate body with notes all the way from rich chocolate and citrus fruits to stone fruits and florals," Helfrich said. "It's a bit like a sparkling orange juice."
Both companies are now selling the blend as espresso in their cafés, and in bagged whole bean form under the name "Mixed Company," a name Helfrich hopes will continue to be used for future collaborations between Summit and Methodical.
"I've admired what Will [Shurtz], along with his co-owners Marco [Suarez] and David [Baker], have done with Methodical since 2015, so having the chance to work together is a privilege," Helfrich said. "We've both been roasting for less than two years, and we're both learners at heart, so working together to craft a blend has been terrific from a professional development standpoint, as well."
Nick Brown
Nick Brown is the editor of Daily Coffee News by Roast Magazine.