A good trip has the ability to expand the mind, revive the soul, and provide a kind of mental clarity that can't be achieved when remaining stationary.
For Denver-based cold-coffee-focused company Good Trip Coffee Co., it was just such a journey over the course of six months in coffee-growing regions of Nicaragua that gave married couple Angela and Andrew Oehlerking their first exposure to first leg of coffee's own journey from the soil to the cup.
"We started buying green coffee from local markets in Nicaragua and roasting it stovetop. It sparked a deeper interest in coffee, which led to a bit of an obsession, and we had to learn more," Angela Oehlerking recently told Daily Coffee News. "That's what led us to travel inland through Nicaragua's coffee country, and once we got a glimpse of the human story behind coffee, we were hooked."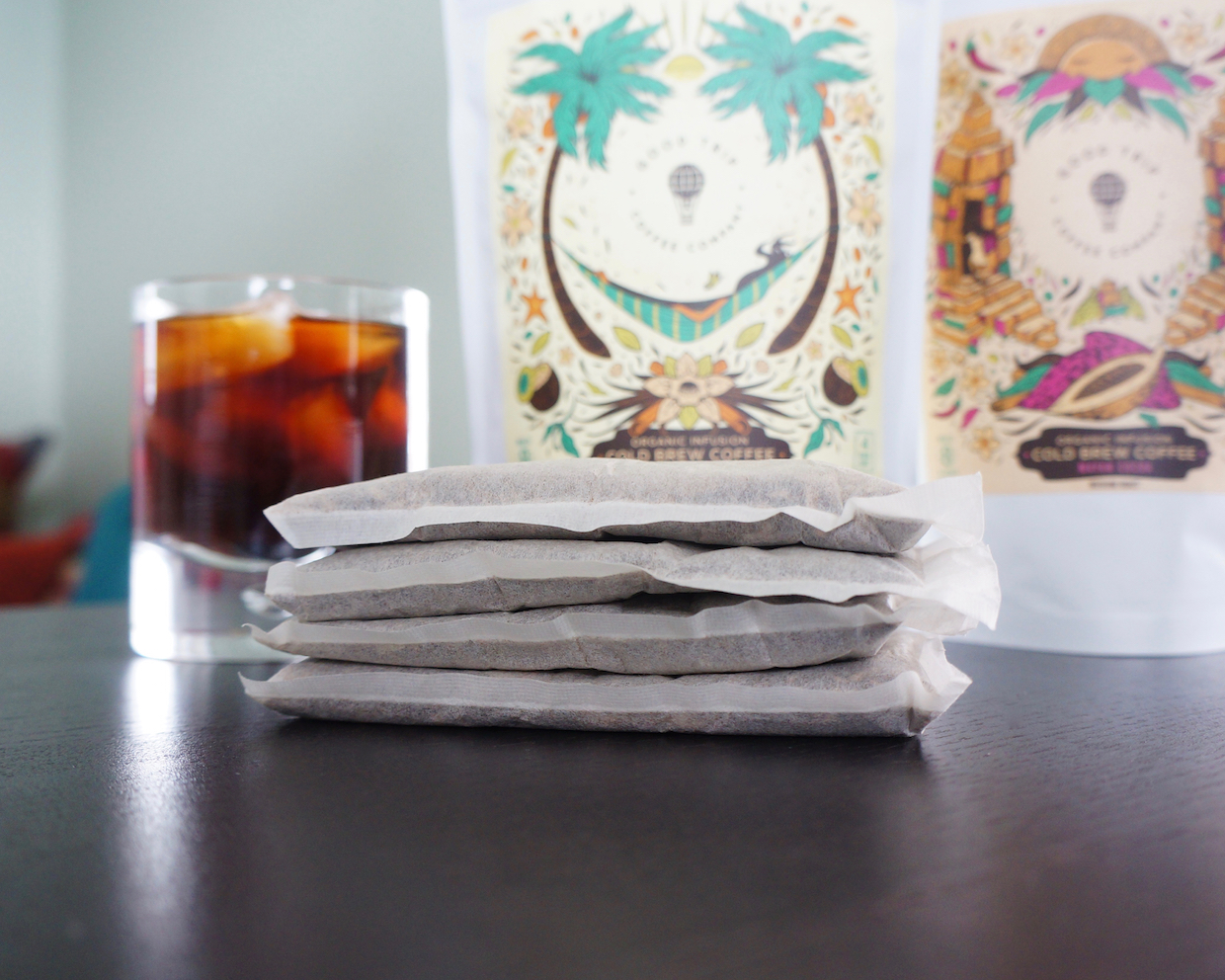 The couple returned to the United States determined to switch career paths, attending last year's SCAA Event in Atlanta and forming plans to create the new coffee company that now focuses on brew-it-yourself cold brew packages. The Nicaraguan coffees in the kits are sourced from women producer organizations through the vertically oriented Nicaraguan roasting company Vega Coffee. Good Trip gains access to single-origin coffees from Rwanda and other countries with help from Denver's Corvus Coffee.
Coffees are roasted by Vega or Corvus, then shipped to Good Trip's shared commercial kitchen space where they are ground through a Mahlkonig GUA 710 and weighed out into individual heat-sealed filter pouches that then sold in nitrogen-flushed, vacuum sealed packages.
"We invested in a PAC Machinery sealer that uses a seven-cycle process to get as much oxygen out of our packaging as possible," Oehlerking said. "That was hugely critical to the entire concept. Since freshness is one of the benefits of brewing at home, we absolutely want our Brew Bags to arrive to consumers in the freshest state possible."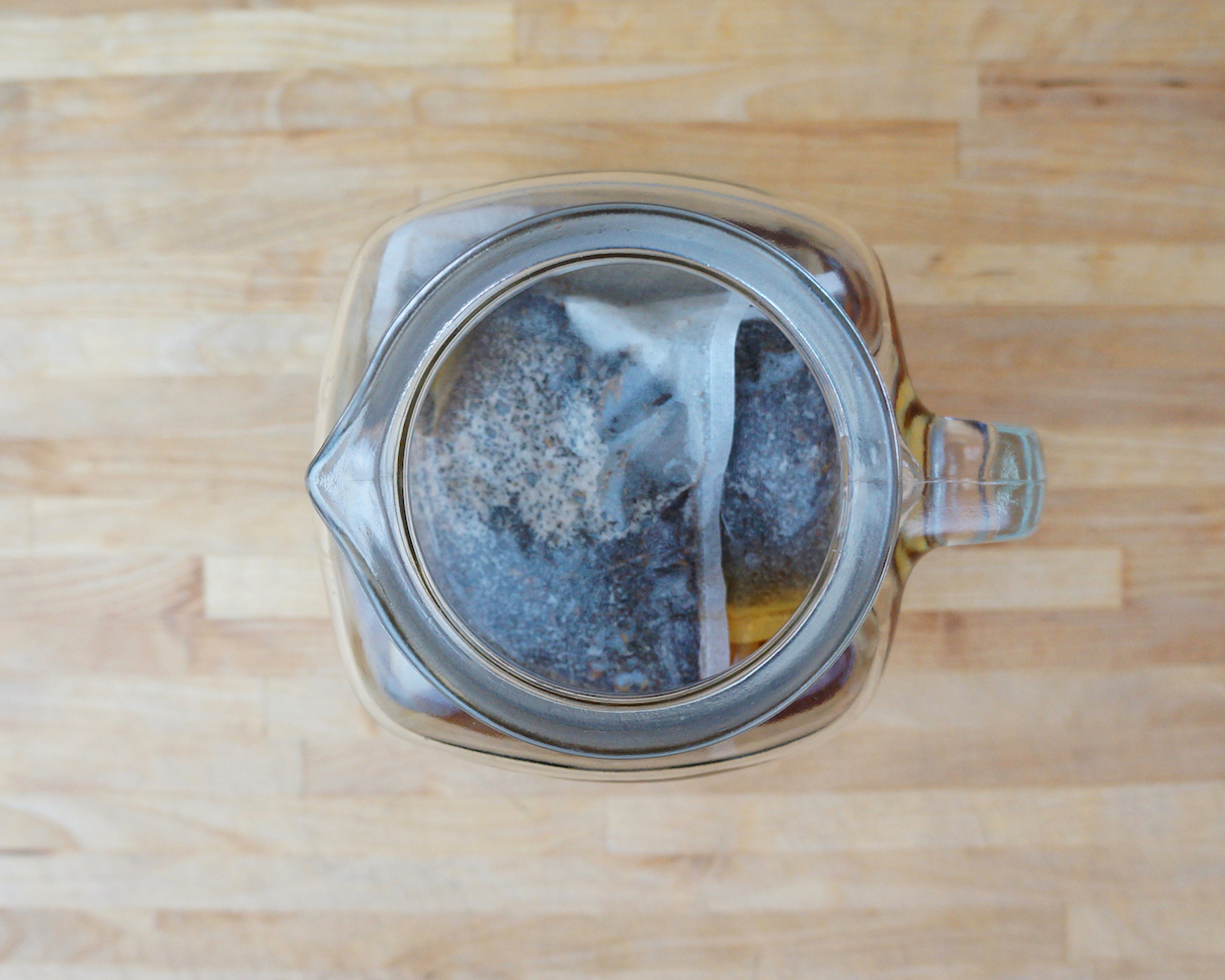 In addition to single-origin packages, Good Trip is offering custom blend packages in which spices and other dry ingredients are mixed with coffee in a 30-gallon drum mixer to create products such as a "Darjeeling Chai" and a "Mayan Cocoa" under a custom line called Organic Infusions.
With deep experience in product development and consumer packaged goods in other consumer segments, Oehlerking said some sort of cold-brewed product was the intention from the beginning, yet it took some time to settle on the brew pouch format over bottled cold brew.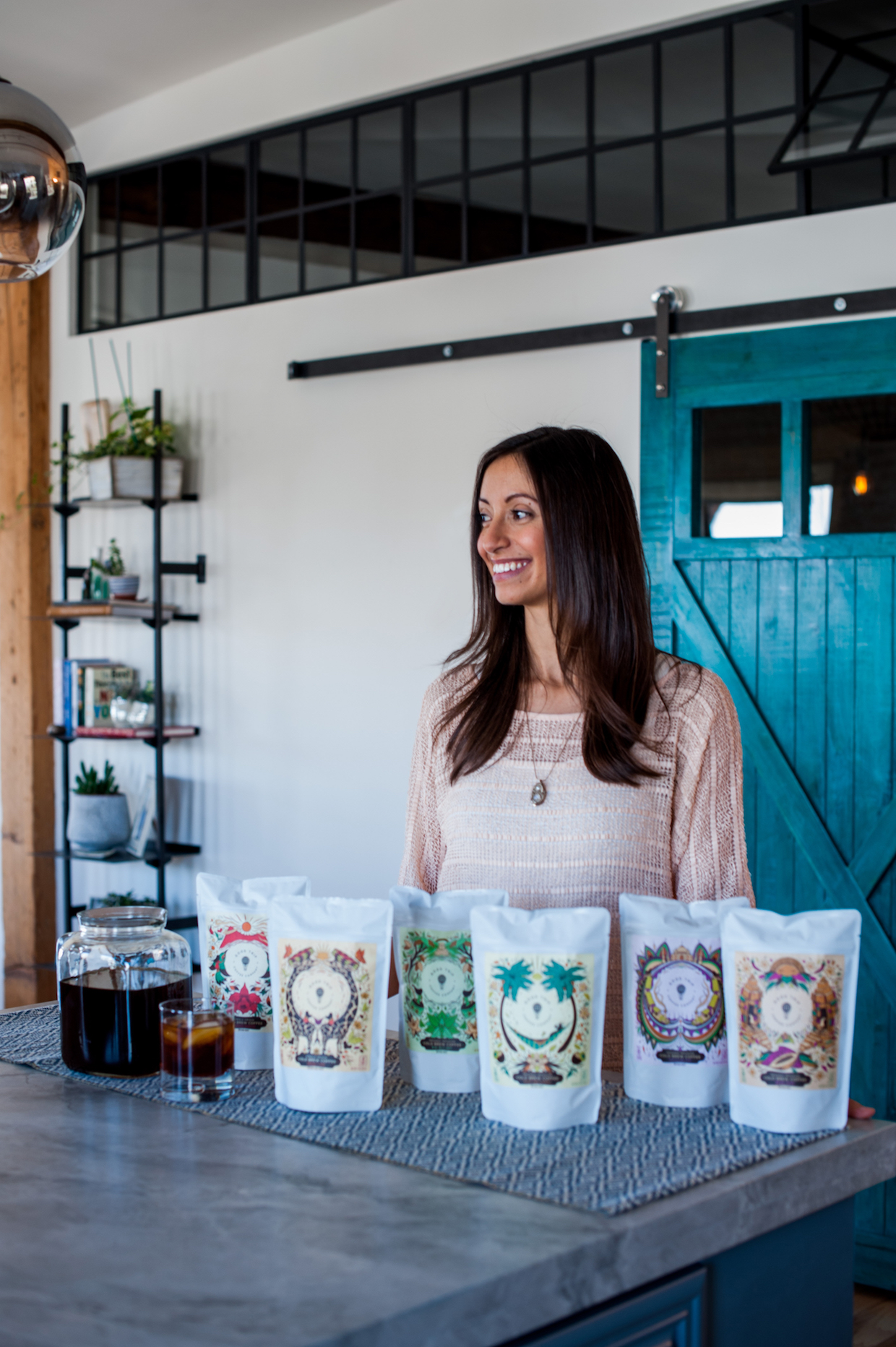 "For a moment we were seriously considering bottling, but we were concerned with freshness and the challenges that come along with a cold supply chain, all while shipping around a product that's mostly water," Oehlerking said. "I was also seeing cold brew brands pop up on a seemingly daily basis, and it seemed like the category was already getting a bit crowded — although I certainly still saw opportunity to meet the needs of certain consumer groups."
The compostable, ready-to-brew pouch, which is simply added to water for a tea-like infusion, albeit of longer duration, appealed to Oehlerking for its simplicity in production and for ease of use on the part of consumers. "We were personally in a mindset of embracing simplicity, and from a business standpoint I wanted to create products that were extremely user-friendly and approachable," she said.
"I felt like I was seeing a lot of complicated extraction techniques and expensive equipment out there, and that was in stark contrast to us roasting beans on the stove and enjoying life at a slower pace. Not that there's anything wrong with cool brewing technology — we're both mechanical engineers and certainly appreciate well-designed gadgets — but I knew that the consumer I wanted to design for would appreciate simplicity and convenience, and might even be intimidated by certain aspects of the culture surrounding third-wave coffee."
Each four-pack of Good Trip bags features custom artwork, which Oehlerking sees as an additional point of differentiation from other existing cold brands. She said she also wanted the art to reflect the company's commitment to sourcing coffees only from women producer groups.
"I wanted it to be vibrant and imaginative and expressive, with a color palette that wasn't dark or masculine but rather bright and playful," Oehlerking said of the packaging. "Once we locked on the brand Good Trip Coffee Co., I envisioned each of our packaging designs to express a 'trip' through the imagery, colors, and overall vibe — that it would take you somewhere, just like the coffee inside takes you to a different state of mind."
The company is committed to sourcing coffee grown by women, although Oehlerking said finding a consistent source for decaf has been a challenge.
"From the beginning of this whole journey, I knew I wanted to source from women producers. Gender equity in the coffee industry is a hot topic right now, but it's also one that I personally have an interest in," she said. "I think both men and women will want to support a more equitable and empowered future for women producers, and I especially think that women will naturally embrace the idea, especially given the broader context with what's happening in the world right now."
Nick Brown
Nick Brown is the editor of Daily Coffee News by Roast Magazine.