Parents' coffee habits can have a formative effect on their kids. Offspring may gravitate to specialty coffee as adults themselves, either because of or in spite of those early coffee experiences. Needmore Coffee Roasters owner Katie Mysliwiec looks fondly back at some coffee-centered times with her father, and considers them to be at the root of what's blooming now in Bloomington, Ind. with her fledgling company's brand new coffee bar.
"As a kid I spent a lot of time hanging out with my dad in coffee shops here in Bloomington, which I always enjoyed," Mysliwiec told Daily Coffee News, adding that she went on to barista work in high school after attending Needmore Elementary School — hence the name, which has no relation to coffee branding and design firm Needmore Designs. Years later in adulthood, seeking a career change from the I.T. world, she knew that a hands-on, ethically sound coffee roasting business would be a great fit.
Her father, Lee Mysliwiek, played far more than merely a sentimental role. The elder Mysliwiec built the 3-pound coffee roaster that got her started in the craft, but also various fixtures in the Needmore Coffee Bar and Roastery, which entered soft-opening last week at 104 N Pete Ellis Dr.. The official Grand Opening is slated for next week.
Patrons there can choose between traditional espresso drinks ground by Mahlkonig K30 and finished on a classic two-group La Marzocco Linea machine, or brewed coffees via individual V60 cups or Fetco batch. The father/daughter team worked shoulder-to-shoulder to reupholster furniture, paint walls, refinish floors, build live-edge walnut slab counters and reclaimed wood tables for the space. Only the plumbing and electrical work was delegated to contractors.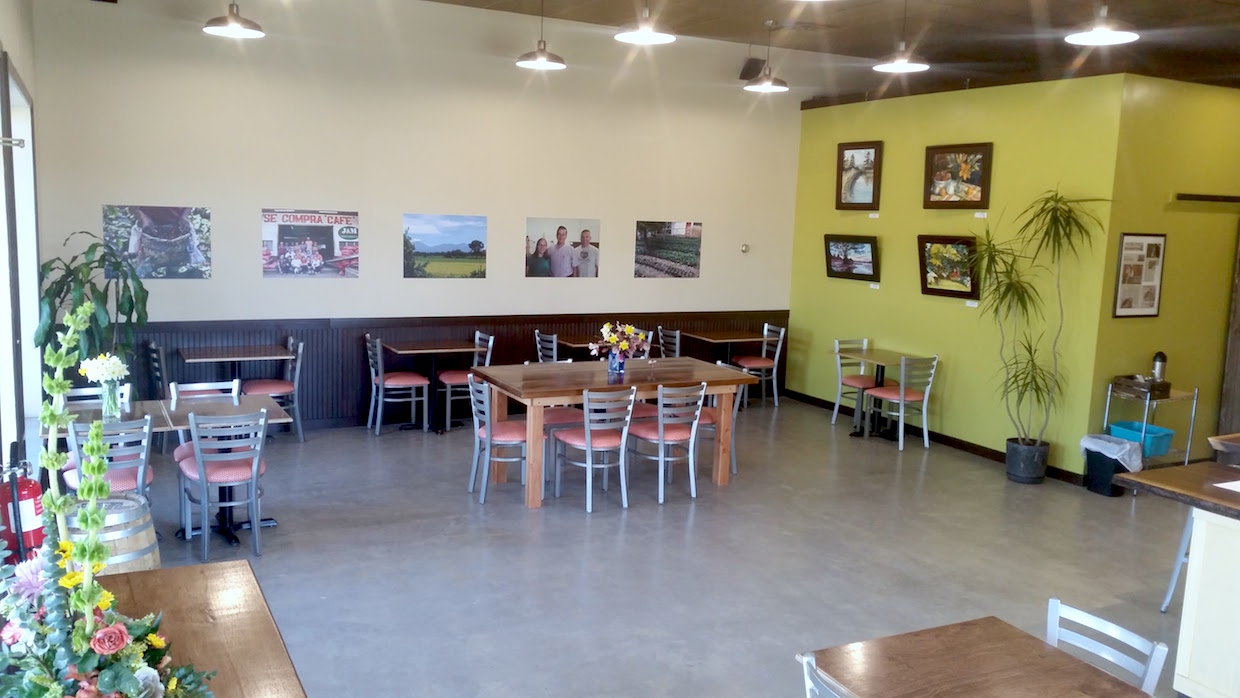 Mysliwiec's cousin, Matt Anderson, a former roaster for Equal Exchange, also pitched in to help hook the Arduino and RoastLogger software up to the company's current commercial roaster, a 3-kilo US Roaster Corp machine.
The green coffees browned in its drum are chosen both for quality and for the closeness of the relationships between their farmers and importers, which allows Mysliwiec to relay info about her product's origins with as much intimacy and transparency as possible while still being a step removed. Importers Bridgeport Coffee, Café Kreyol, and South Carolina-based not-for-profit Their-Bucks Coffee have so far provided these essential links, and Mysliwiec looks forward to a time when she can travel to coffee-growing regions personally to forge relationships on her own.
"Part of what I want to do is inform people where coffee comes from. That's a big of part of our having only organic coffee, and as much direct-trade relationship coffee as possible," said Mysliwiec. "One, we're helping support the farmer; and two, we can really inform the customers of how it comes about."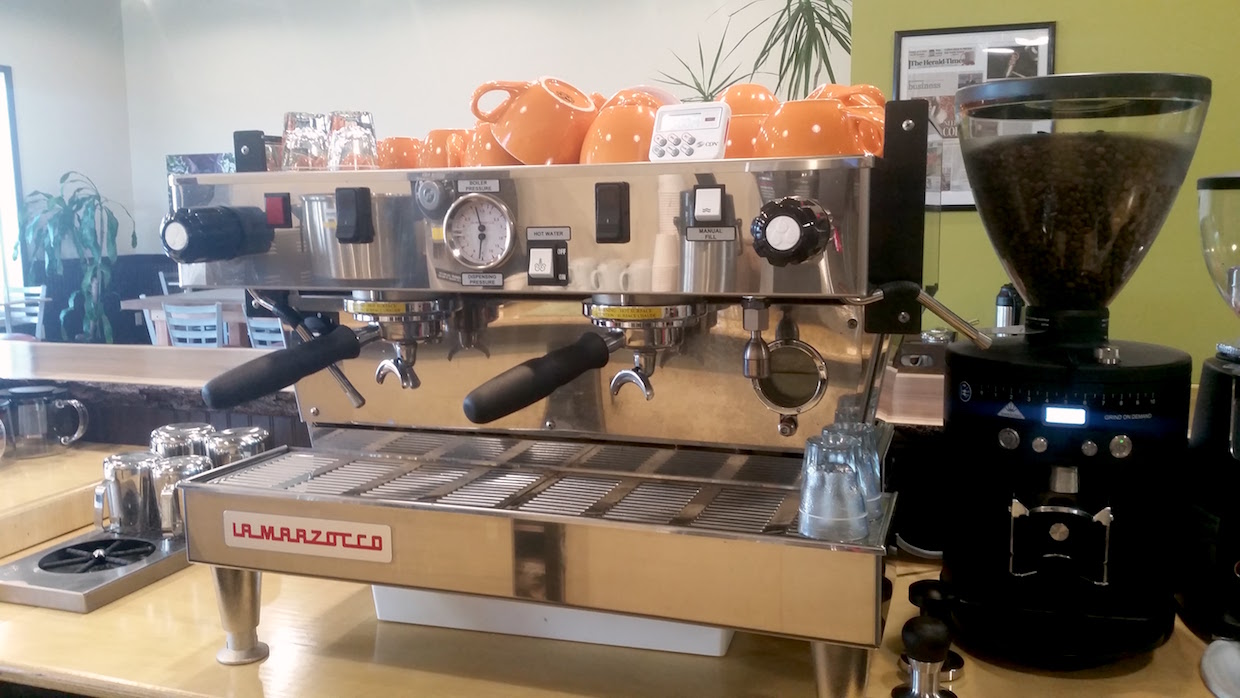 Trainers from Intelligentsia Coffee, from whom some of Needmore's equipment was purchased, came to provide onsite lessons on how best to extract the individual characteristics of the coffees Mysliwiec roasts intentionally to highlight. Yet while origin character is preferred, Mysliwiec said she's also not opposed to the slightly darker crowd-pleaser.
"I'm not a strictly light roast kind of person," said Mysliwiec, adding, "I don't want to have coffee that people don't want to enjoy."
To this point, Needmore's coffees have made their way into two Whole Foods locations, and going forward Mysliwiec said she hopes to take advantage of the ample space for green storage and eventually a larger roaster, while building wholesale business.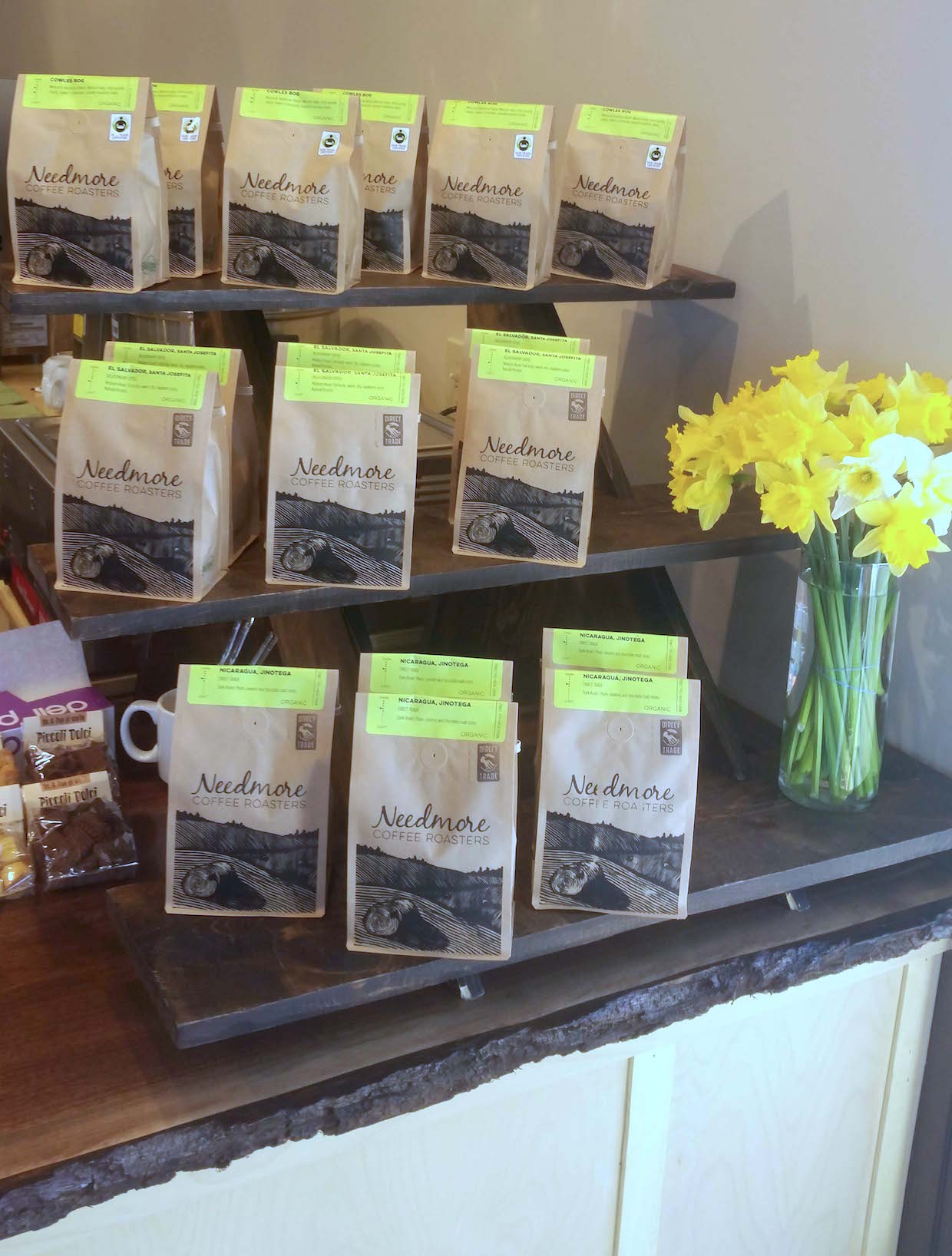 The current soft opening of the Needmore retail bar has followed an extensive three-month buildout process, one that has tested Mysliwiec's constitution. "I've learned to go with the flow, push things where I can and let things happen the best that they can,"she said.
Needmore Coffee Roasters is now open at 104 N Pete Ellis Dr. in Bloomington, Ind. 
Howard Bryman
Howard Bryman is the associate editor of Daily Coffee News by Roast Magazine. He is based in Portland, Oregon.