Black Hand Coffee has relocated its production facility out of its original café roastery and into a new, larger space, where production can spread out and which will soon also constitute a second retail location.
The Diedrich IR12 belonging to the Richmond, Va.-based company is now the centerpiece of a 1,500-square-foot facility inside an Art Deco-style building that has previously housed an auto body shop, and more recently a restaurant. About two thirds of the new space is already dedicated to production, with the remaining 500 square feet currently being built out to accommodate a coffee bar and seating for roughly a dozen people.
Founded in 2007, Black Hand has seen slow, steady growth since being purchased by current owner Clay Gilbert in 2009. As a nod to the company's history, the new retail component will be called Black Hand Café Nostra, the latter part incorporating the original name of the company, which had already changed before Gilbert's time. The legend, as Gilbert tells it, involves a falling out between the two original owners resulting in one leaving and taking all the equipment with him. The remaining owner then reopened under the name Black Hand as a dig on his former partner, the reference being to early 20th-century Italian and Italian-American organized crime.
"It's a wild story," Gilbert told Daily Coffee News. "I tell that story to people that really ask. Everybody's kind of curious what it means." To Gilbert though, over the years it has come to remind him more of a hardworking roaster's hands after a long day of machine maintenance, hauling sacks and printing labels, or the coffee-caked hands of a barista at the end of a shift.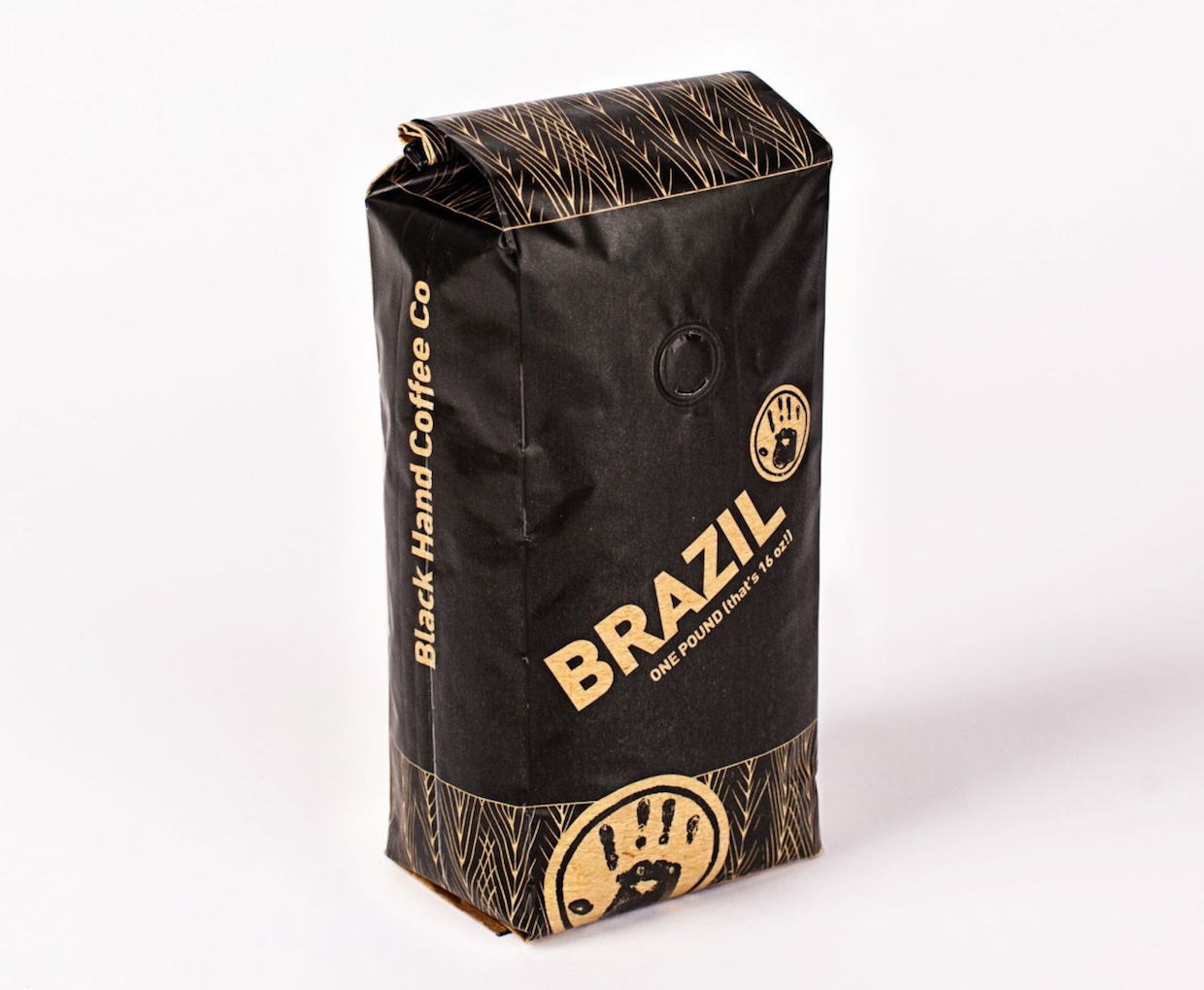 Baristas' hands are continuing to blacken behind the bar of the company's original location at 3101 Patterson Avenue in Richmond, where Ditting and Mazzer grinders break beans down to size for Bunn batch brew and espresso drinks via Nuova Simonelli Aurelia machine. The new location, alongside roasting production at 15 E. Brookland Park Blvd., will also start out with Mazzer and Ditting grinders, batch brew and an Aurelia, as well as manual methods such as Chemex.
The roastery café will seat about a dozen indoors and will eventually have a fenced-in patio, taking advantage of a sizeable parking lot that Gilbert intends to use for events and to host food trucks.
"The scene in Richmond has become pretty crazy when it comes to food trucks," said Gilbert, keen on the opportunity to provide interesting food options without having to expand and risk taking Black Hand's focus off of coffee at all. "We'd like to collaborate with other people that are doing food trucks, specifically breakfast type items… and at some point when we bring some craft beers on, have some other options in the afternoon."
Gilbert gets the lion's share of his greens through Café Imports, with the occasional offering from Gold Mountain, Keffa Coffee and other specialized importers.
"We're definitely trying to pull the origin out of the coffee," Gilbert said of the Black Hand approach. "Whether it's strawberry from an Ethiopian or the earthiness of a Sumatra, the citrusy bright aspects of a Costa Rican, we're really trying to pull those characteristics out."
Next steps for Back Hand will include a redoubled push for growth in the wholesale business, to take advantage of the growth Gilbert sees in the city overall, including the progress of a quality-conscious coffee culture in new and existing Richmond cafes, although he does not intend to add additional Black Hands to that fray for now.
"There's no immediate plans to stick Black Hands all over the place," said Gilbert. "We're trying to get dug in a little bit, get our feet on the ground and take it one day at a time."
Howard Bryman
Howard Bryman is the associate editor of Daily Coffee News by Roast Magazine. He is based in Portland, Oregon.