Hotbox Roasters — the Colorado roastery founded in 2015 by Oskar Blues Brewery founder and roaster Dale Katechis — is embarking on a widespread release of its first RTD product, a nitro cold brew.
In true Oskar Blues fashion, the 12-ounce drink comes in cans, offering an unsweetened cold brew with a robust 420 milligrams of caffeine from a blend of arabica coffees roasted on the Loring machine at Hotbox's Longmont production facility. Each can retails for $3.69 to $4.20, according to the company.
The Hotbox cans are currently available at all Oskar Blues brewery locations and at the Hotbox Roasters café in Denver's RiNo district, as well as grocery stores in Alabama Colorado, California, and North Carolina, and the company expects it to reach stores in Florida, Kansas and Missouri soon. Hotbox has distribution in stores including Whole Foods, Lucky's Market and Alfalfa's Market, and expects to be in Kroger family stores soon as well.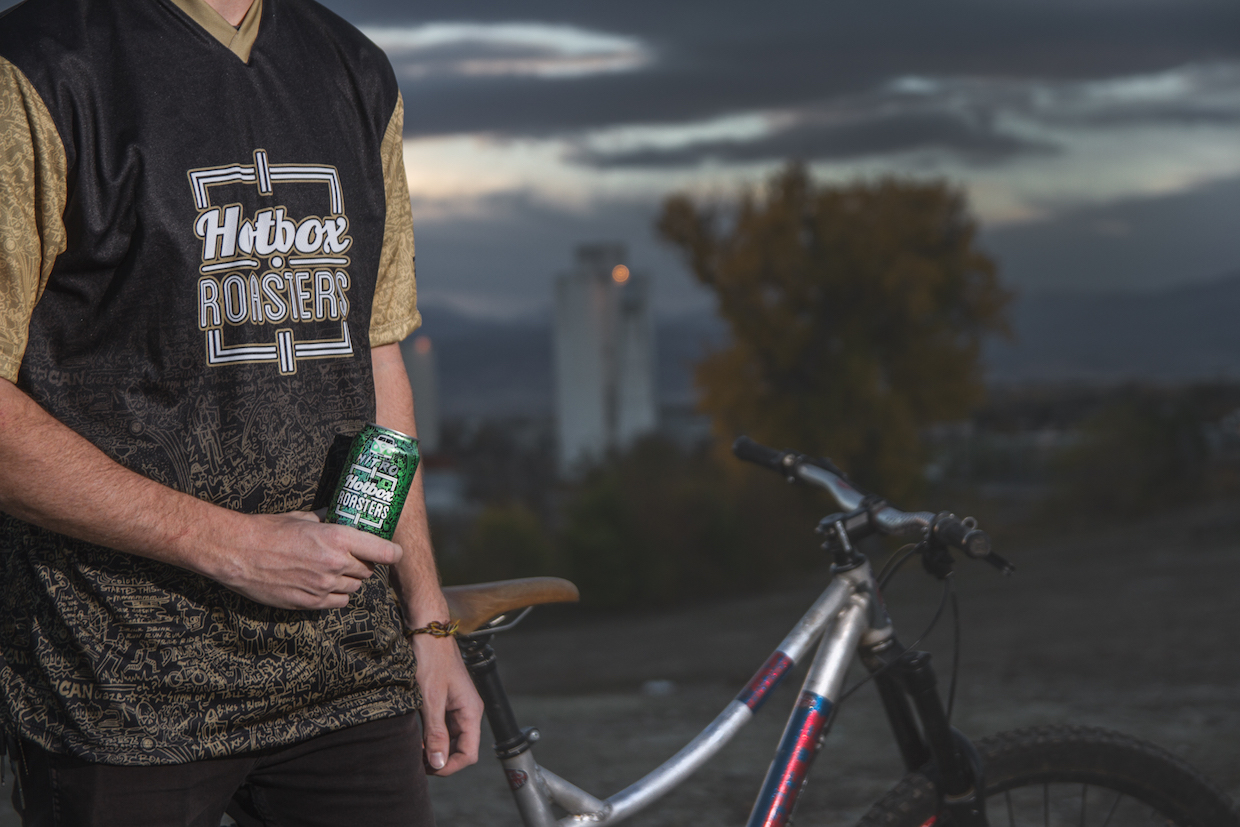 We asked Hotbox Green Coffee Buyer and Wholesale Director Matt Herren — a longtime buyer, brand-builder and roaster in the specialty coffee industry — a bit more about the brew and what went into it:
What coffees go into the blend? And who is Hotbox sourcing from?
The coffees that go into the blend are a combination of Central and South American and Indonesian coffees. We are sourcing from a variety of sources, some being coffee brokers I have been working with for decades, and some from farmers we have been working with directly for just one season.
We are currently on a path to source more of our coffees directly from farms. We have partnered with Candaid to see how our need for coffee and their areas of do good-ery can come together to make for a better planet.
How long has the RTD version been in development?
The original roasting for our Nitro Cold Brew started over a year ago. I have more than 20 years in the coffee industry, and Dale (Katechis) brought me on  board six months ago to source and formulate a blend of coffee that is sustainable and consistent.
What do you hope the packaging will convey, and who do you see as the target demographic for this?
Our target demographic is the passionate coffee drinker who wants a drink that is ready-to-go for an active lifestyle, and more often than not, that demo includes millennials who are looking for a quick boost of energy that they can take on the run. Our current distribution network sees a lot of movement in on-premise consumption, as well as grab-and-go in grocery.
Is it shelf-stable? Or refrigerator-stable?
Hotbox Roasters' Nitro Cold Brew is currently refrigerator-stable for 90 days.
Is 420 an intentional number for the caffeine mg?
The caffeine content was just coincidental. First, we focused on a product that we loved the flavor of and that had the mouthfeel we wanted. It just happened to be 420 mg.
Are there ingredients beyond coffee and water?
Love and magic!
Nick Brown
Nick Brown is the editor of Daily Coffee News by Roast Magazine.