Seattle-based espresso equipment manufacturer Synesso has appointed Glasgow, Scotland-based roasting company Matthew Algie as the official UK, Ireland and European distributor of Synesso machines.
Matthew Algie representatives, along with Synesso owner and designer Mark Barnett, plan to unveil the Synesso MVP range to the UK market at the London Coffee Festival, taking place April 6-9.
In addition to its core coffee business and training services, Matthew Algie serves as a resale distributor of a wide range of products for retail cafes. New commercial espresso machines already available through the company come from brands including Faema, Elektra and Rancilio.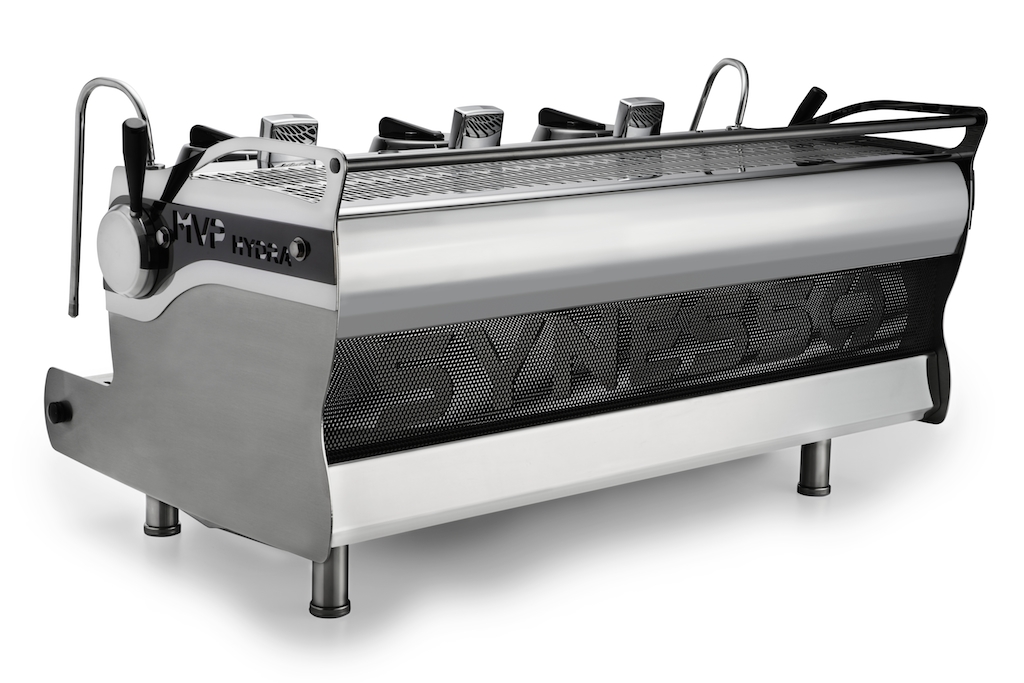 The Synesso MVP range, unveiled in the United States in 2015 after Synesso had already established success with its Cyncra and Hydra paddle-actuated machines — is known for maximum flexibility and temperature stability through a water inlet system that adds individual pumps and motors to make each group its own autonomous brewing system. Numerous brew modes can be stored for each group, and the MVP Hydra line offers four programmable stages of pressure profiling. See our complete feature on the MVP line here.
The London Coffee Festival will take place at The Old Truman Brewery, with the industry-focused portion of the event taking place April 6-7.
Nick Brown
Nick Brown is the editor of Daily Coffee News by Roast Magazine.