The Lehigh Valley's native sensibility may lean toward meat-and-potatoes, but that doesn't mean there isn't a little room for better quality of coffee. At the Lit Coffee Roastery and Bakeshop — a collaboration between Bethlehem's Monocacy Coffee Co. and Made By Lino bakery — co-owner and roaster Matthew Hengeveld aims to provide exactly that.
"It's not really a place that's been steeped in these more specialty, nuanced businesses," Hengeveld told Daily Coffee News from the former hometown of historic industrial powerhouse Bethlehem Steel, which ceased operations in the area about 22 years ago.
"We'll have people come into the shop saying, 'I love Starbucks, and this could only be better!' And when they realize that we don't take things past second crack, sometimes it's a little bit of a disappointment for some people," said Hengeveld. "So it's always been a bit of a balancing act, trying to figure out how we want to poise ourselves and how we get our product in people's hands, without necessarily being too pushy about it."
Hengeveld, who had previously been working at a folk music magazine that paid "next to dirt" and Monocacy Co-founder Dan Taylor, formerly a technical assistant at a Staples store, launched the coffee company company in 2015. They have built the coffee business up from nothing through a 3-kilo North machine and now a 10-kilo North, at which they meticulously roast beans for drink preparation on a 2-group Elektra espresso machine, Aeropress or Kalita Wave pourover.
They typically have around eight different coffees available, and extract each to a standard confirmed through analysis with a refractometer. Hengeveld said that recent efforts to start a food co-op in the area have helped galvanize a local spirit of appreciation for high-quality, craft-oriented, locally-made goods, but that the slow rate of change in local attitudes about coffee has required patience and flexibility in getting their quality-forward message out.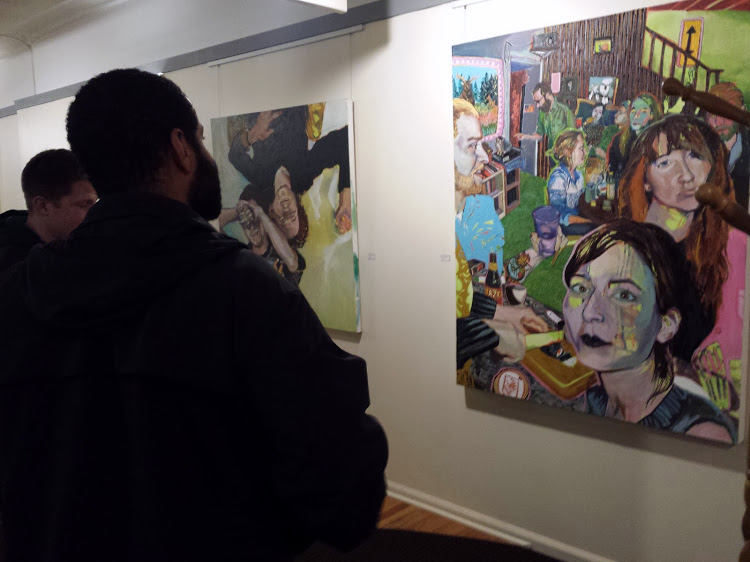 "We had a Rwandan early on that I thought was amazing, but it our slowest seller," Hengeveld said. "No one wanted to buy it. And I was like, 'Oh man, I can't be hitting them over the head with this.'"
He finds that at this stage, the most important thing is for customers and the community at large to feel welcome and comfortable in the shop, and — while not compromising on quality — simply meeting his customers where they're at in terms of tastes and familiarities. Said Hengeveld, "If someone comes in and they want a Starbucks-style macchiato, just make it for them. Don't give them any guff for it."
With beanbag chairs and board games available at the front of the house, regular tables and chairs in the center and a long communal table for meetings towards the back, Lit Coffee Roastery and Bakeshop first earns loyalty among the un-indoctrinated through great service and a creative, unpretentious atmosphere, while also piquing curiosity with jute coffee sacks present in the café and the production roastery under the same roof, providing opportunities for discussion and education.
"That sort of better-than-thou attitude that a lot of people do take, it's just not something that's going to fly here, and we have to always keep that in mind," Hengeveld said. "As much as I would love to say we take the Handsome Roasters approach where there's no milk or nothing at all, I just know that we're not in a place like that. We're four blocks away from a gigantic steel mill, and there's still a huge blue collar following over here. It's not the type of area someone shouldn't be able to just come up and be like, 'I want a cup of coffee.'"
In keeping with the mission that also drives the local food co-op project, the next step for Lit is to find ways of incorporating more local makers and suppliers into the space and connecting them with the public. Rather than simply serve vegan donuts or sandwiches on local craft sourdough bread, Lit hopes to provide a platform for the sourdough baker and the vegan donuttier to actually build their brands.
"We've met so many other small business owners that are just getting into their crafts the way that Dan and I got into coffee, and really need to find a place where they can sell their goods and become sustainable," said Hengeveld, contending that by providing opportunity for local craftspeople to gain a foothold in the market, they're not only helping individuals make a living but enriching the entire region with a more vibrant and productive culinary scene.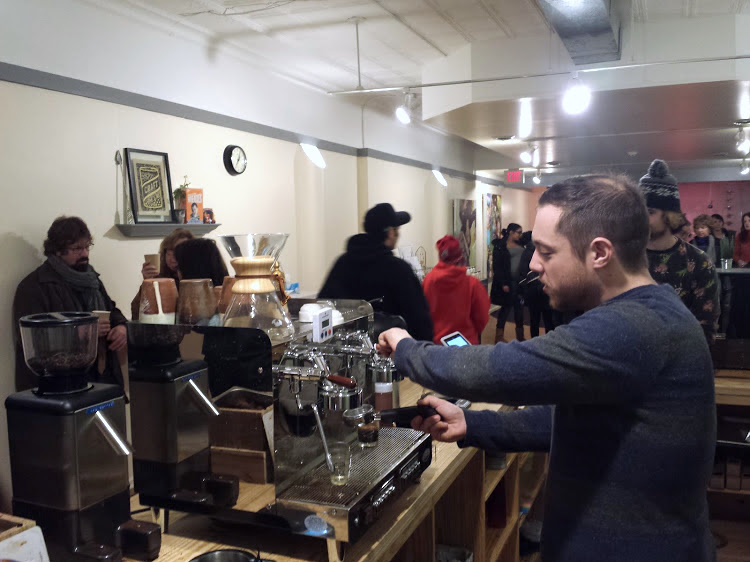 Hengeveld hopes that other specialty coffee businesses proliferate in the area so that the culture spreads outwards from multiple points, instead of just one. If the company can bear the emotional separation from the 3-kilo roaster that got them started, they hope it's another area coffee start-up that buys it.
"I want to see the sort of approach that we take grow in the area," said Hengeveld. "I think having multiple roasters in the same local food economy is a good thing. We could all take different approaches to the way that we roast, and have a creative discussion."
Howard Bryman
Howard Bryman is the associate editor of Daily Coffee News by Roast Magazine. He is based in Portland, Oregon.