After years of living in the coffee mecca of San Francisco, Andrea Franklin and her partner Chelsea Lynes moved back to Franklin's home state of Vermont to be nearer to family and enjoy a lower cost of living. They brought with them a thirst for Bay Area-style specialty coffee that proved difficult to quench throughout the small towns dotting the Upper Valley region of New Hampshire and Vermont.
So, in true Vermonter fashion, Franklin set about tackling that dilemma by building a coffee roaster by hand, with the help of her father in their spare moments as the two worked together at her father's custom blacksmithing business, Vermont Country Iron.
"During breaks or after work, they would watch YouTube videos of other people showing off their new roasters, study brochures and websites of leading roaster manufacturers, and study burner construction and BTU calculations. There was a lot to consider — calculating the bean volume and drum volume, RPM's and BTU's, and horsepower required to make the magic in the roaster actually happen," Lynes told Daily Coffee News. "Andrea and her dad cut, welded, milled, rolled and shaped every piece of steel for the roaster. Needless to say, this project took over a year to complete from the research phase to firing and roasting."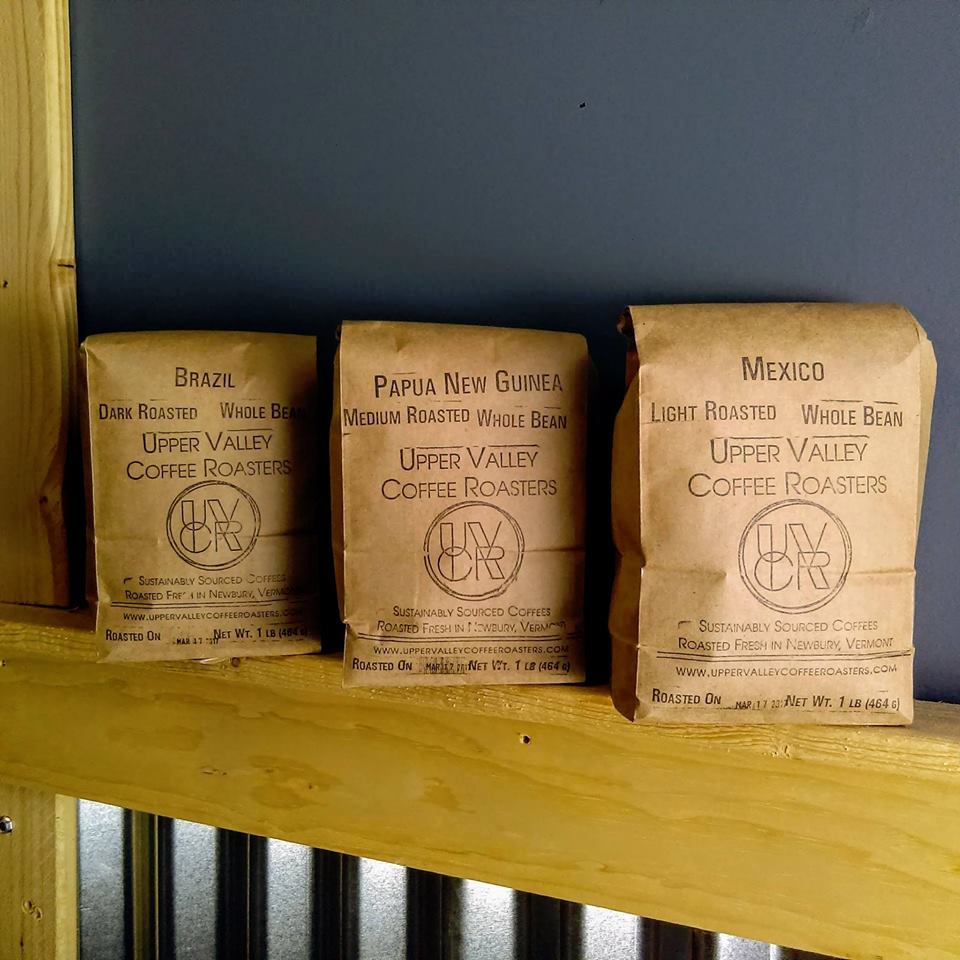 Upper Valley Coffee Roasters' handmade, propane-fueled roaster is now up and running in a 400-square-foot production space inside a finished garage on their property in Newbury, Vt., browning greens sourced through Olam Specialty Coffee. After plenty of experimentation and honing their craft, Lynes and Franklin consider the business as having launched as of January of this year.
"We are self-taught roasters, so we roasted countless batches before offering our coffees to others," said Franklin. "Our main goal is to roast an enjoyable cup of coffee that you can look forward to. Providing our coffees fresh to our customers is the best part of the experience.  We roast with care, profiling and zeroing in on our single origins to be sure we are highlighting their unique flavors, producing a memorable cup."
Hitting a mark of quality that they considered on par with the coffees that inspired them in the first place was not easy to achieve, though a good challenge was in and of itself part of what drove them. Said Lynes, "Andrea grew up in Vermont, so it is definitely in her nature to just tackle a problem of this scale on her own."
The duo found a wealth of information on the web to get and keep them headed down the rabbit hole of quality. Lynes added that they look forward to continuing to build their skills not just through experience but through formal roasting, cupping and grading workshops as well, when the time and opportunity converge.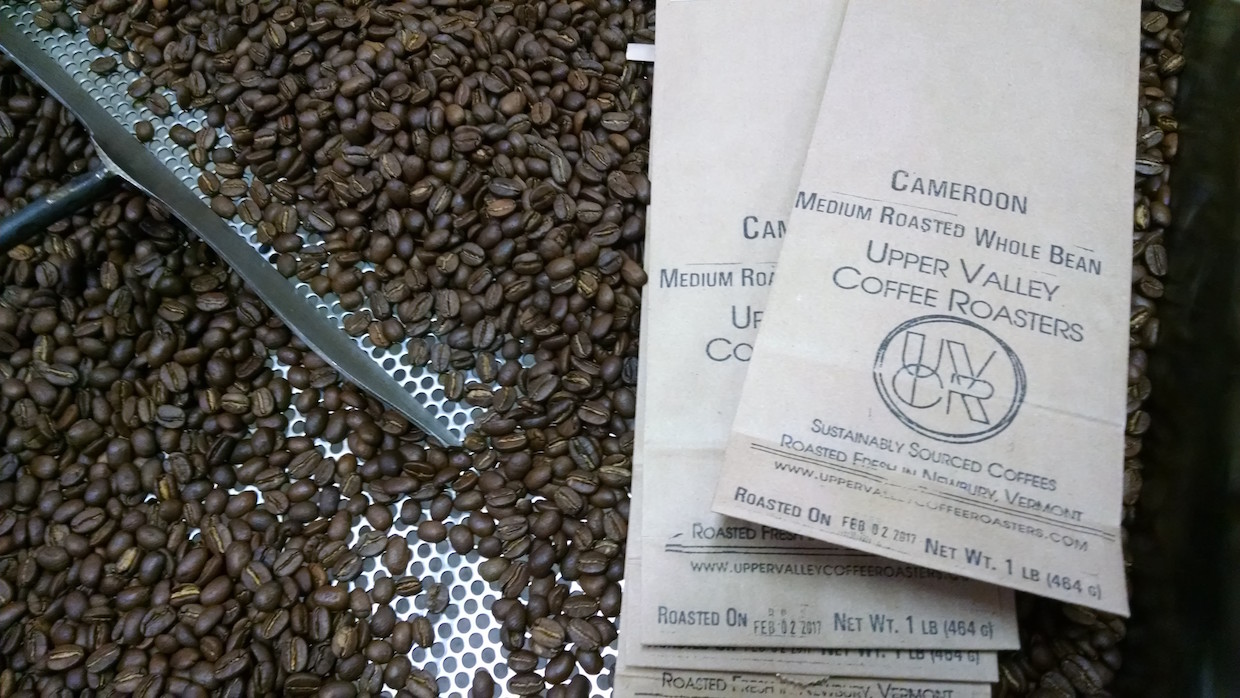 Upper Valley Coffee Roasters currently has a small handful of wholesale accounts and anticipates growth as the season progresses.
"We plan to offer at a few more locations in the valley this spring," Franklin said. "Because winter in Vermont is a pretty quiet time, it tends to be a bit harder to launch new products as most people are hibernating rather than shopping at local stores and markets."
With roasting currently occurring one day a week, there's plenty of capacity for growth with the UVCR machine, though the creators may still work on boosting the BTUs. In addition to spreading beans to more locations, the company also intends to create a handmade coffee accessory line and of course launch a website for online sales, as well, although their expectations are realistic.
"Even with our best attempts at social media, our popularity is directly credited to the enthusiastic support we've received from friends, family, and neighbors getting the word out," said Franklin, adding, "Vermont is a place where things happen quietly, and you don't know unless you know. We've found that's certainly part of the allure to our product."
Howard Bryman
Howard Bryman is the associate editor of Daily Coffee News by Roast Magazine. He is based in Portland, Oregon.