From a simple, unoccupied physical space, a single coffee shop can head in any number of directions. Oftentimes the direction follows one's moral compass, providing an atmosphere inviting to a community's most vulnerable and disadvantaged inhabitants.
A new coffee shop in Akron, Ohio, called Compass Coffee takes such a road, with a high-quality multiroaster coffee program at its core that keeps the dial on its sourcing compass rotating, as well.
Compass Coffee (not to be confused with either Vancouver, Wash.-based Compass Coffee Roasting, or the blog The Coffee Compass) is open on the ground floor of an ornate brick building that once housed a Presbyterian church and is now home to the shop's parent company, the (non-faith-based) non-profit The Well Community Development Corp., which works to strengthen Akron's Middlebury neighborhood through improved housing opportunities, economic development and place-making. Seven other nonprofits rent space in the building, while outside the building a sizable homeless population lines nearby alleys, parks and alcoves.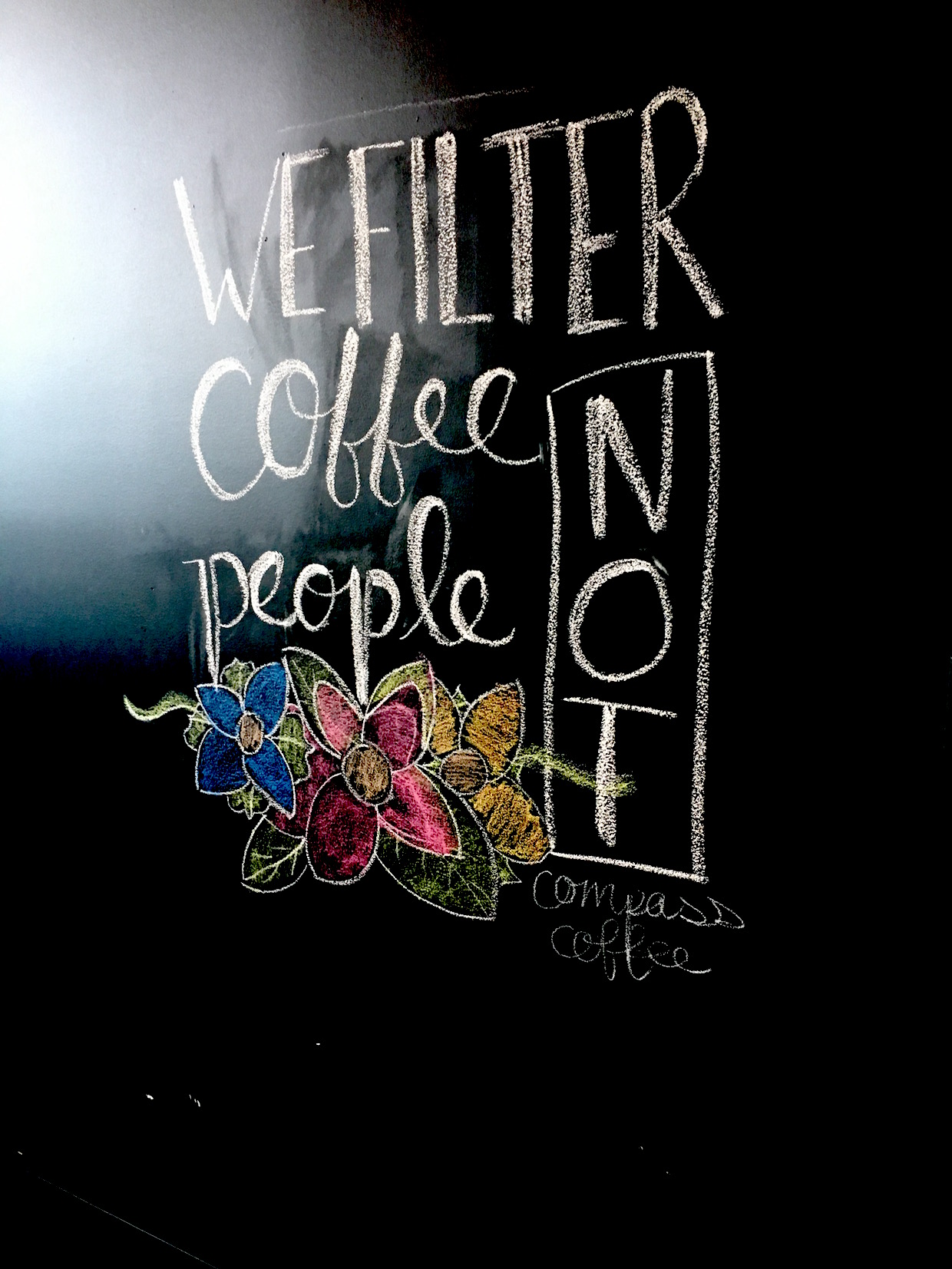 "A lot of people in the neighborhood still think, 'Oh, there's the old church. I used to get meals there on Tuesday,'" Compass Coffee Coffee Director Eric Razo told Daily Coffee News, adding that a number of people regularly sleep on the property, under awnings and overhangs. Rather than turn these people away, ignore them or otherwise keep them at bay, Compass has launched a "pay-it-forward" program that invites paying customers to donate one extra dollar for a cup of coffee for someone that can't afford it.
"We want these people to know that just because you're homeless, we don't not want you to come in here, " said Razo. "If it's raining, you can come in and read the newspaper and get a cup of coffee. If it's cold outside, I want you to know that you can come hang out here."
Their compassion is facilitated by the shop's generous 3,000 square feet of space. "We can have things like that happen and not lose space for customers that would come in on a regular basis," said Razo, who hopes for Compass to become an asset for the entire community and all the walks of life that comprise it. "That's a really important part of who we are."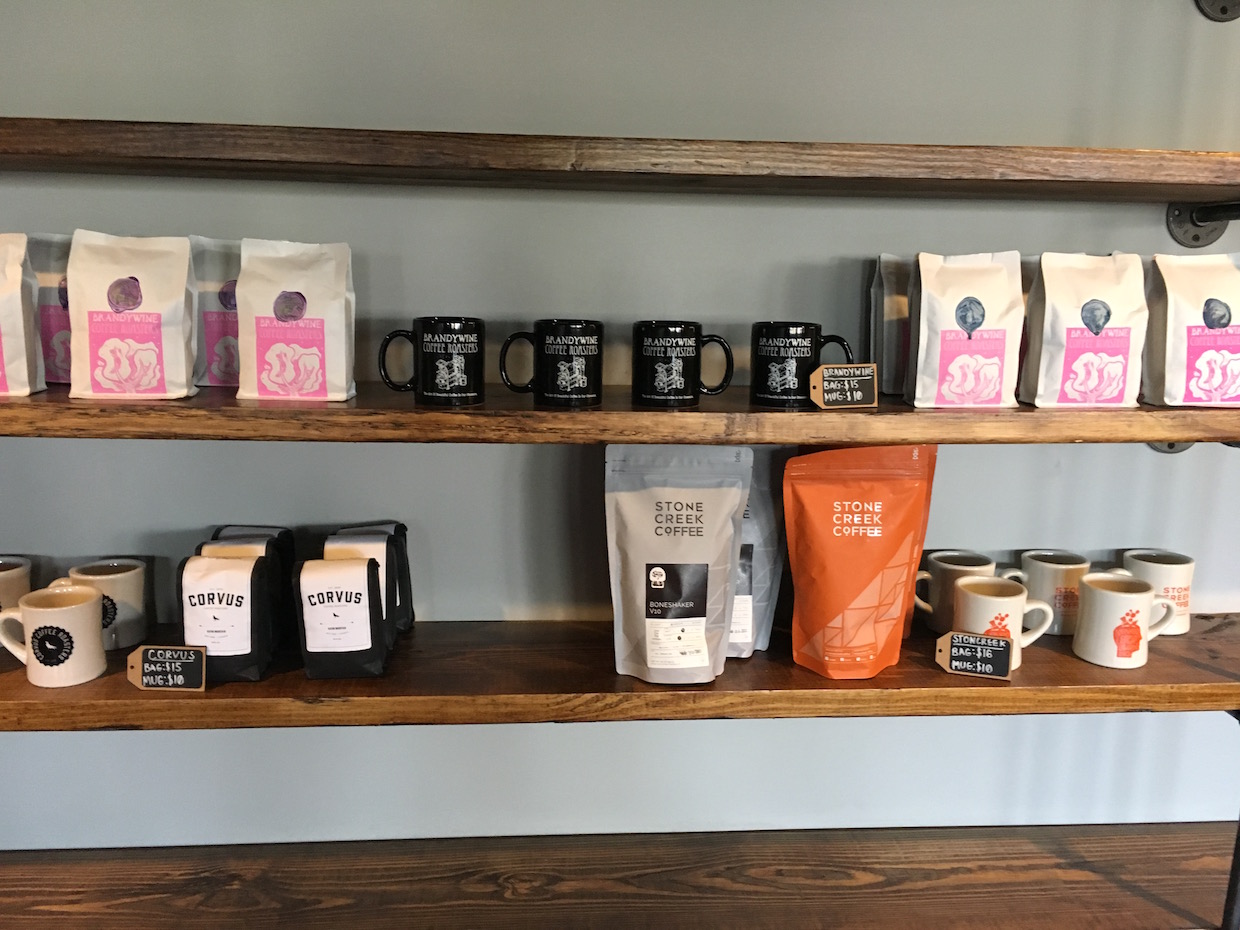 Currently the coffees at the heart of it all are coming from Denver's Corvus Coffee, and Delaware's Brandywine Coffee Roasters, while Philadelphia-based La Colombe provides a decaf and Milwaukee's Stone Creek Coffee provides the house espresso. The shop is also serving and selling Zips for Haiti coffee, a cause coffee made in partnership between Akron Coffee Roasters and a University of Akron student group to raise money for four-year scholarships for Haitian students.
Beans are ground by Mahlkonig EK43 and a pair of Mazzer Majors for brewed options and espresso, respectively, the former including Fetco batch, siphon, and a variety of manual methods, the latter performed on a 2-group La Marzocco Strada MP. Razo said that his original vision was to maintain a roster of offerings at all times that touched upon every major growing region as well as a wide array of U.S. regions where the beans are roasted, but has found so far that between coffee harvest seasons and the schedules of micro-roasters that source and roast microlot offerings, it's an elusive puzzle to keep assembled.
"If it's a limited release, as a customer if I'm buying it for my house, I'm super pumped about it. But that's where 'coffee nerd' and 'business owner' have had to butt up against each other," said Razo, who, in these early days of the business, has at times underestimated the amount of certain coffees Compass would run through while also not considering the limited nature of the supply. "It's a learning process."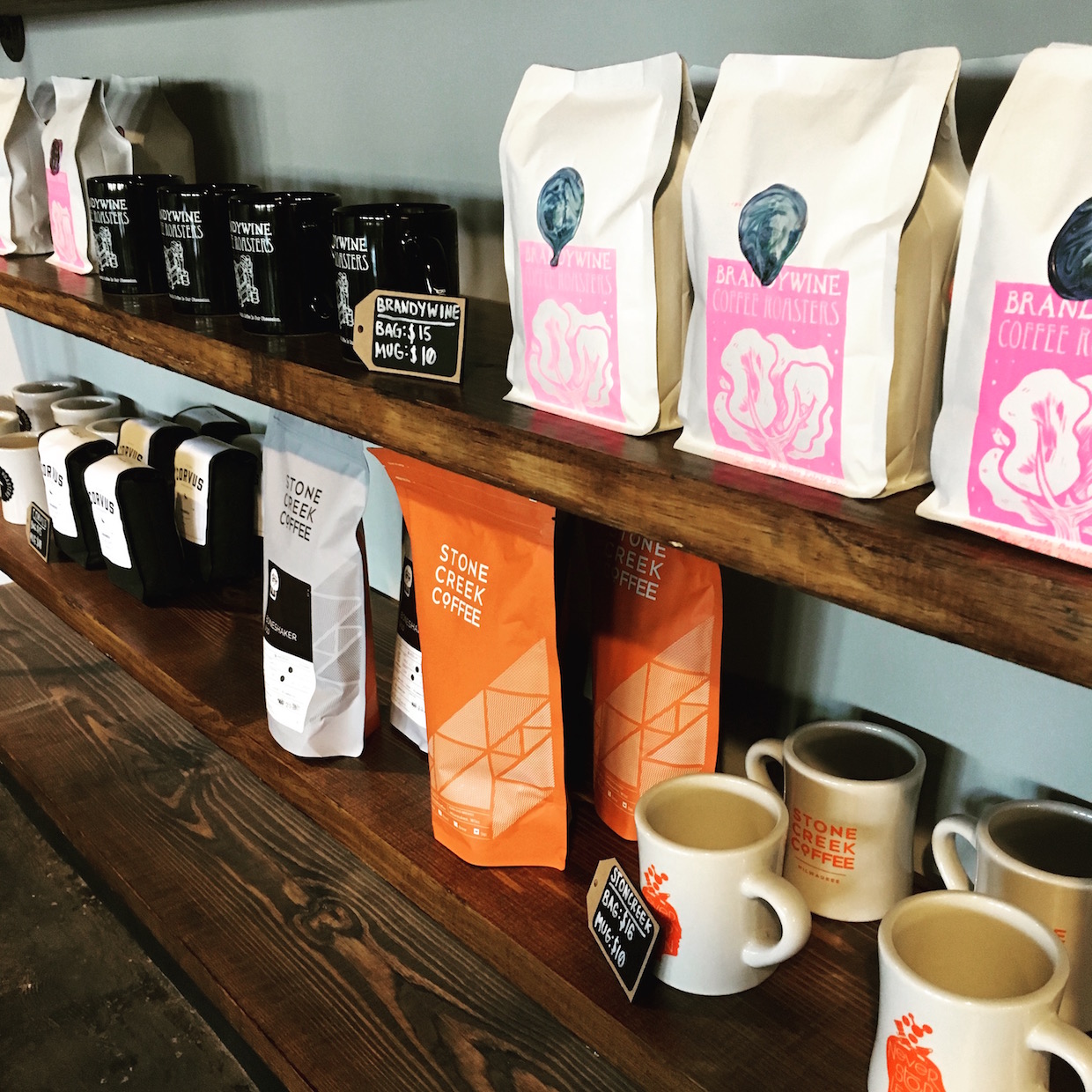 The strategy has also been challenged by Compass's competing motivations to both forge and maintain solid relations with their partner roasters, while also giving customers time to learn a coffee well before offering them something different. Bouncing from roaster to roaster too often can undermine that on a number of levels, according to Razo.
"That could actually affect the quantity of beans that they're getting from wherever they get them. We want to be able to honor the work that people have put into the beans," said Razo, adding, "There's not really a huge third-wave culture here in Akron. I want to help create a respect for that, and part of that is maintaining coffee because I want to say 'we'll stick with these guys for three or four months or longer, because we appreciate what they do, and how they treat people.'"
While a globe-spanning mosaic of a menu is a moving target, what it all really comes down to for Razo is the treatment of people — the farmers by the importers and the roasters, and the customers by Compass, both of the paying and the assisted variety. Said Razo, "That's really my only criteria. I just want people to be treated fairly. I also want our customers to really like it."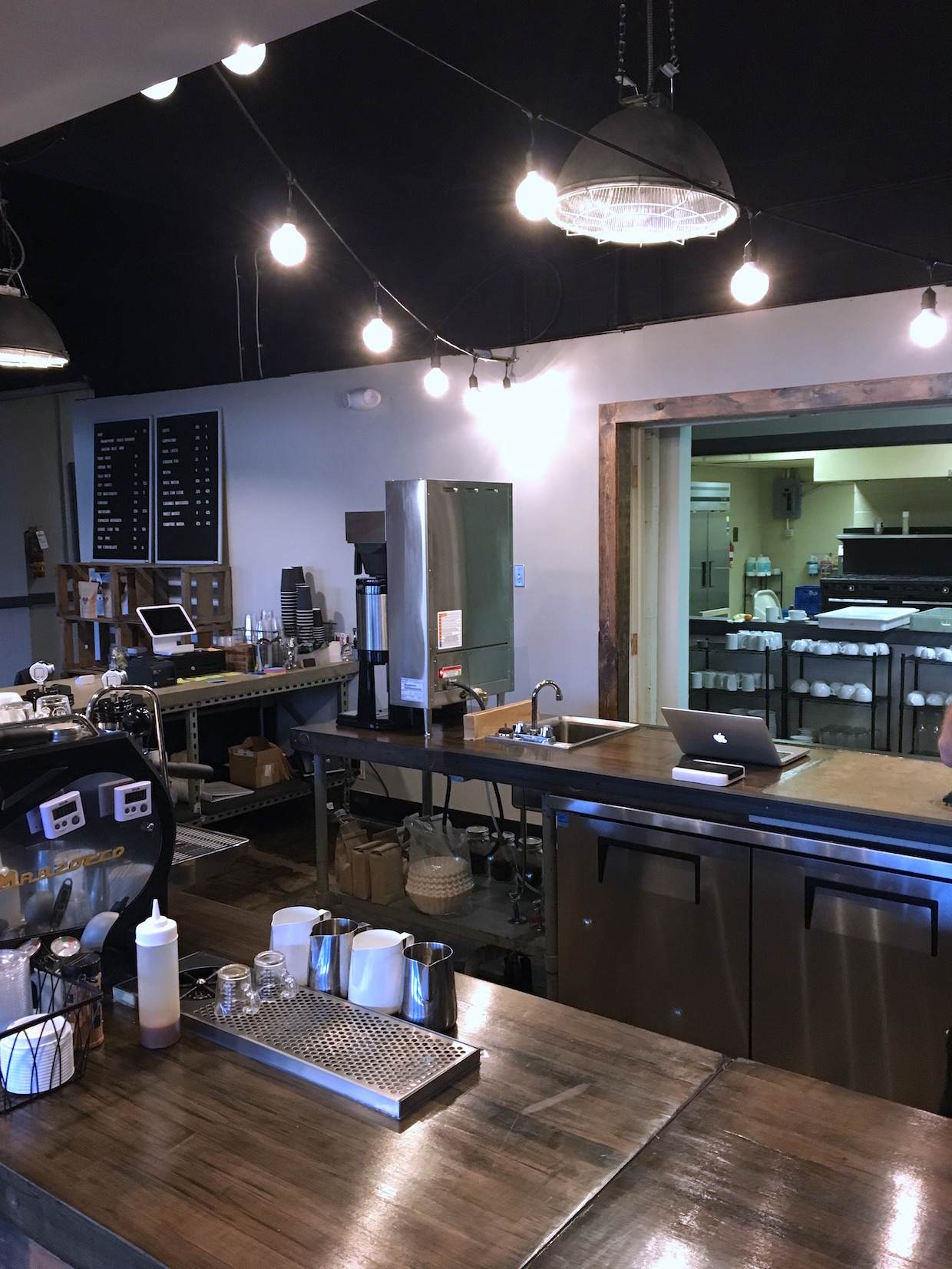 Concrete plans for the short term involve further development and use of their onsite resources to create opportunities for greater support and togetherness with community members. A full-scale commercial kitchen will be revived for meals for the community one day a week, and showers and laundry hook-ups will be installed in or near the bathrooms.
"Our hope is to really become a community asset here," said Razo. "Because we are a nonprofit shop, I really want people to feel like the space is theirs, and we're just there to serve them."
Howard Bryman
Howard Bryman is the associate editor of Daily Coffee News by Roast Magazine. He is based in Portland, Oregon.