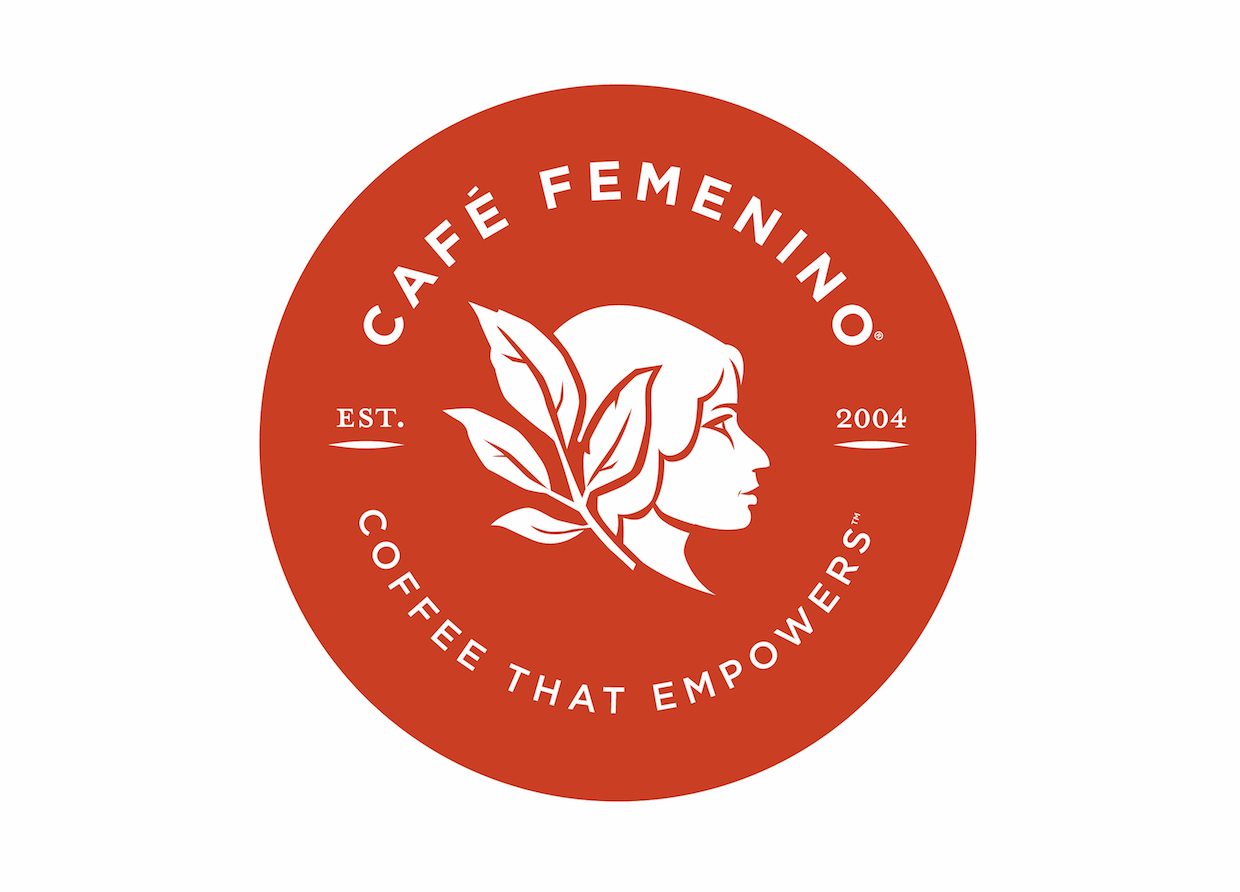 While today the incorporation of financial and social empowerment initiatives for women is not only common among grant-seeking NGOs or nonprofits working at coffee's origins, it is often an eligibility requirement for those grants. And it was years prior to this conventionality that the green coffee importing company Organic Products Trading Company (OPTCO) partnered with a group of women farmers in Peru to create Café Femenino.
After that 2004 launch came the nonprofit, women-farmer-managed Café Femenino Foundation, which maintains financial support from OPTCO and provides its own funding to support grant requests benefitting women coffee farmers. Meanwhile, the Café Femenino program has expanded from its initial partners in Peru to help organize and empower women coffee farmers in parts of Bolivia, Brazil, Colombia, the Dominican Republic, Guatemala, Mexico, Nicaragua, Rwanda and Sumatra.
This year, Café Femenino has just unveiled a completely refreshed brand identity, seeking to widen its audience, to speak more directly to roasters and their consumers, and to expand its organizational platform to spread its core message of women farmer empowerment.
"The Café Femenino story is so compelling, but it wasn't being articulated as powerfully as it could have been," OPTCO General Manager Katherine Oglietti said in an announcement of the brand relaunch, which coincided with the SCA Expo in Seattle last week.
That story involves paying a premium to producers aligned with their applicable CF country program, while also supporting programs that give women farmers political and economic benefits such as legal rights to their land, leadership positions within their respective cooperatives, and the opportunity to contribute to group financial and business decisions. In addition, roasters participating in the CF program pay $0.05 per purchased pound of coffee to the Café Femenino Foundation, or they may elect to split the premium between the foundation and a local nonprofit supporting women.
"When women receive their Café Femenino premium, initially men would stare in disbelief because they're getting more money, but slowly they're getting used to it and understanding what Café Femenino is," Luisa Marroquin Guarchaj, former coordinator of the Guatemala Café Femenino Women's Group in the Nahuala Cooperative, said in the announcement. "It's important for consumers to know the support that Café Femenino provides and know that their money goes directly to the producers and their families."
The brand refresh includes a modernized logo and a relaunched messaging platform and marketing toolkit for coffee roasters and retailers wishing to communicate the Café Femenino story directly to consumers.
"These women farmers are producing some of the highest quality coffees we've sourced for our customers, and what we love even more is to participate in a program with undeniable impact," said Ruth Ann Petroff of Jackson Hole, Wyo.-based Snake River Roasting Company, who added that the refreshed brand adds "an extra layer of value to the already high-quality coffee."
Nick Brown
Nick Brown is the editor of Daily Coffee News by Roast Magazine.