The ownership team behind western South Dakota's Blackbird Espresso and two Green Bean Coffeehouse locations has done it again, this time opening a shop in Rapid City that they hope will provide a ripple effect on quality.
Harriet and Oak Café and Roaster, which opened in a 2,400-square-foot space at 329 Main Street about three months ago, has a Diedrich IR12 turning out fresh-roasted goods from behind glass in full view of patrons, that will in time be providing the roasted coffee supply for all the associated cafes and then some.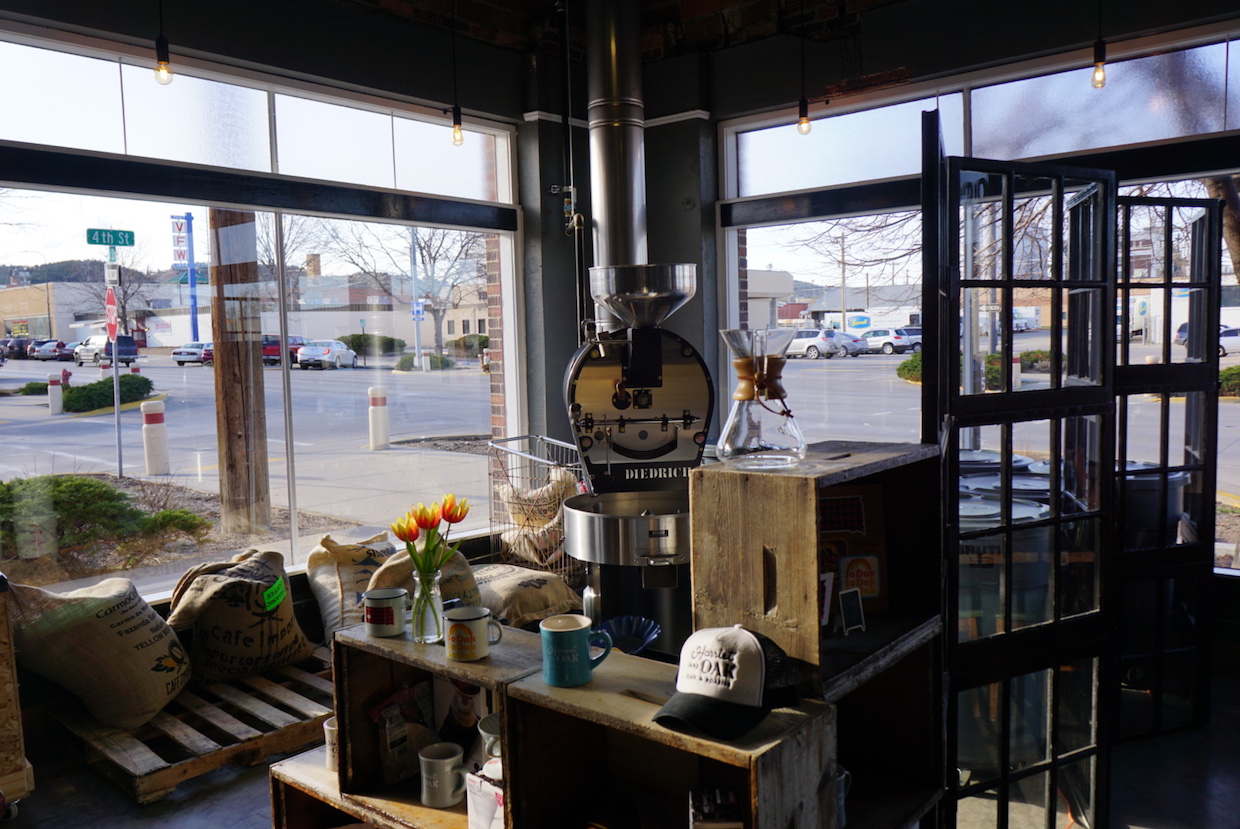 H&O head roaster Jaralei Tufte came on board with a bit of accumulated roasting experience from her previous position at another mom-and-pop shop in the area, then received further training both directly from Diedrich and from 2014 Roast magazine Roaster of the Year Coda Coffee, which is also the current supplier for the Blackbird and Green Bean businesses.
"They're great people. I feel like they've really become friends," Tufte told Daily Coffee News of the camaraderie that helped get the new roasting program on its feet. "They really kind of partnered up with us in getting this place started as far as advice, helping us order equipment, stuff like that."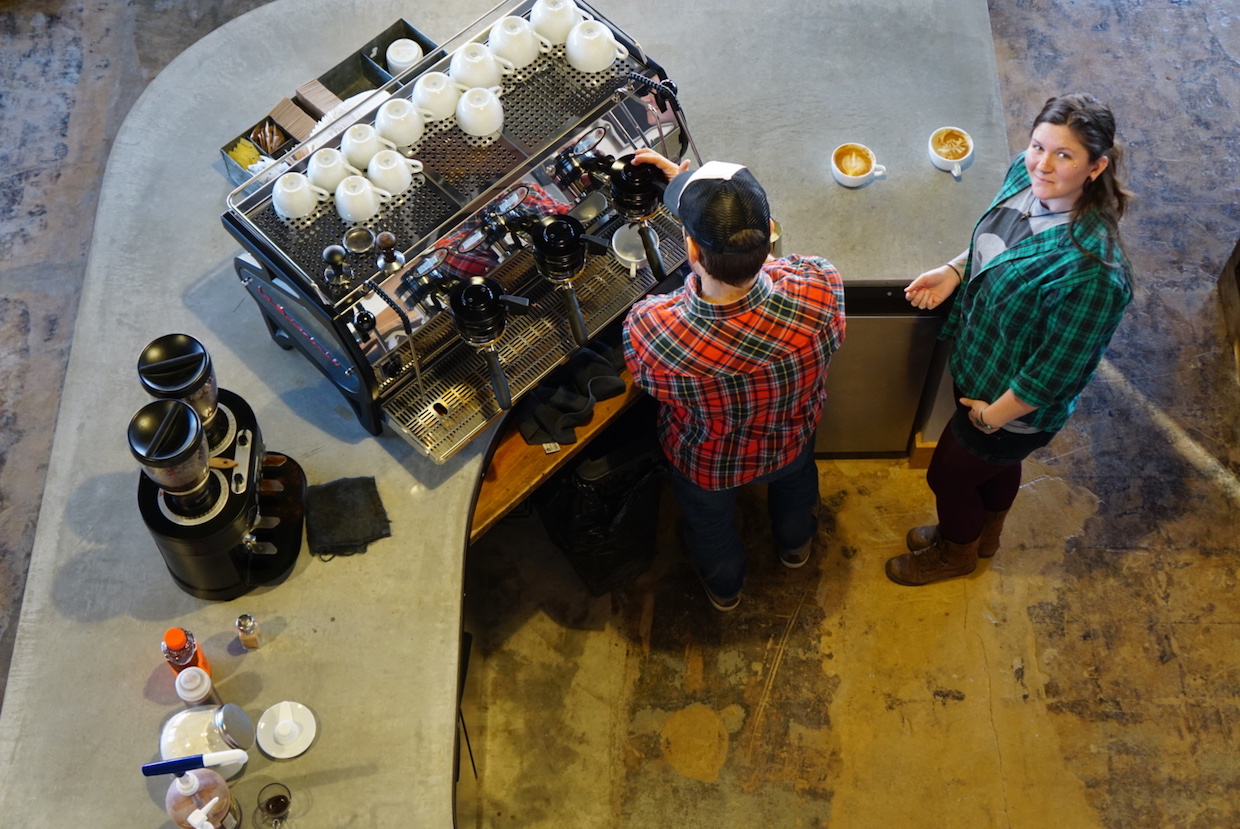 Now Tufte is turning greens from Café Imports into browns for H&O baristas to grind on a Mahlkonig Twin grinder and extract on a La Marzocco Strada EP, or brew in Bunn machine batches or by hand via Hario V60 or French press.
The company is still working on the label for its whole bean retail packaging, which Tufte said will be the next step for the roasting program, the quality-oriented goal of which is simply to bring out the best flavors every bean has to offer — a target Tufte describes as a moving one, from bean to bean.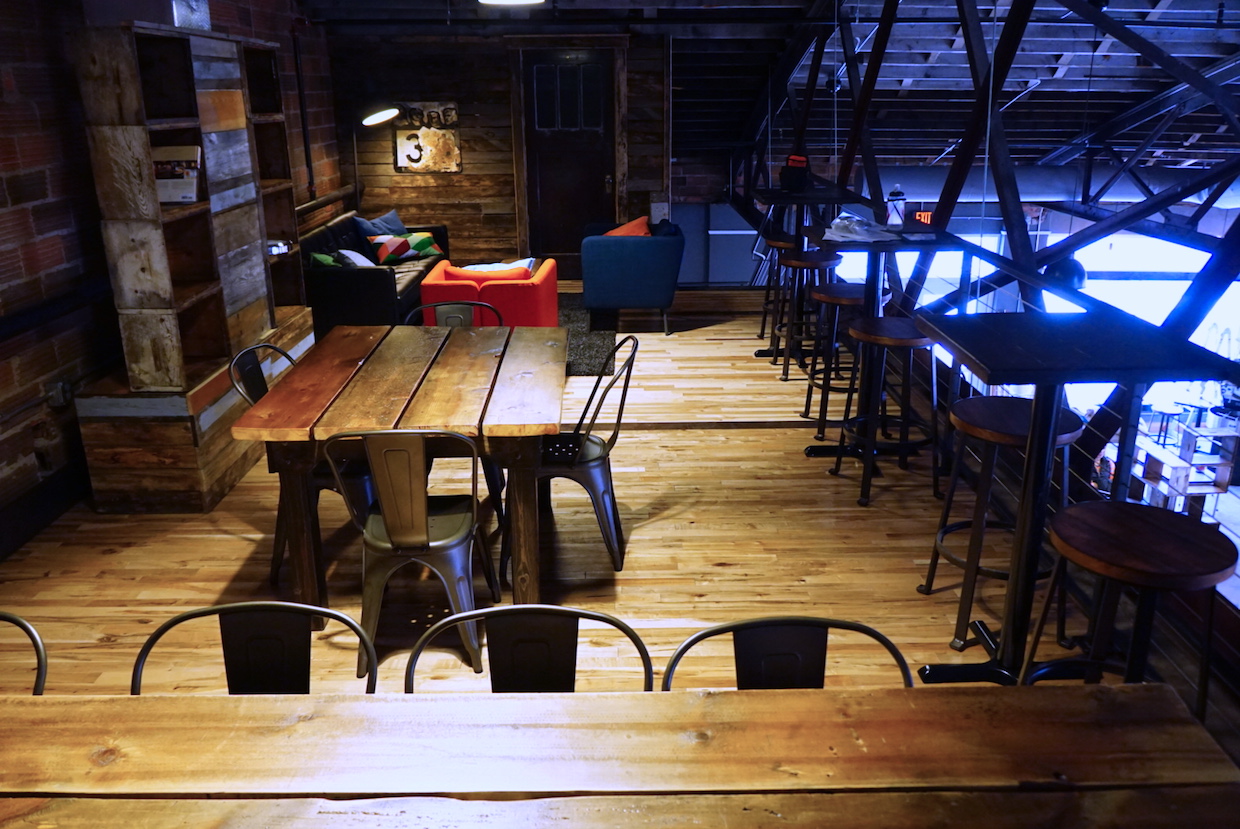 "At a certain point past the crack, I'm not thinking about my chart, I'm not thinking about the time or the temperature. All I'm doing is I'm looking and I'm smelling the beans, and I'm smelling for that moment when that sweetness has come out," Tufte said of her process at the Diedrich. "There's going to be similarity, but based on bean density and growing region and all those things, each is going to be somewhat different."
Once the in-house H&O roasting program is as fully developed as the sweetness Tufte targets in her beans, Tufte will then devote more energy to zeroing in on the different styles of coffee served at the Blackbird and the Green Bean. "I'll have two different roasting styles for those different shops," said Tufte, describing that part alone as a fairly big project.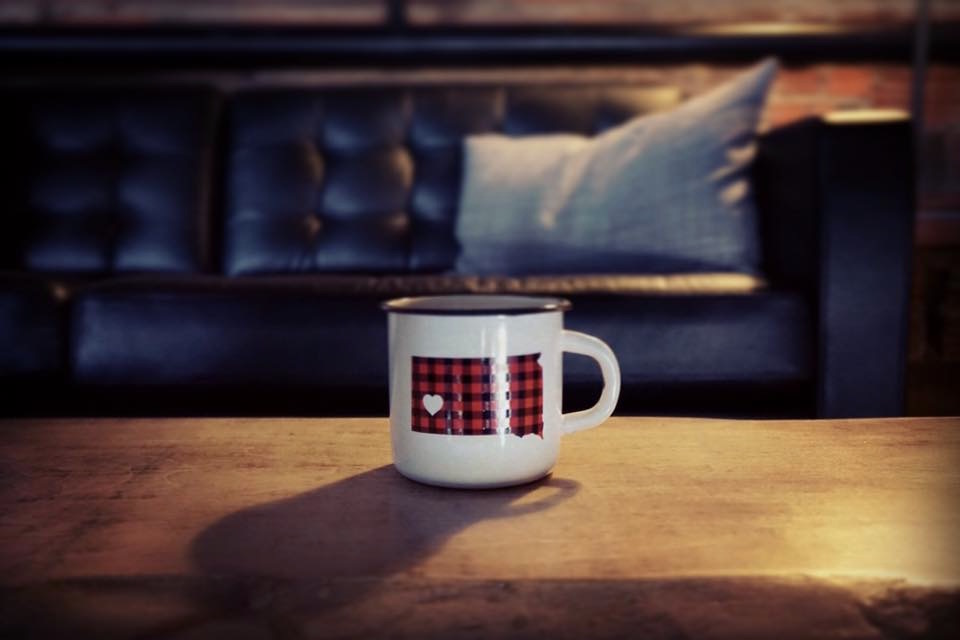 From there, some additional area wholesale and online retail will likely follow, along with perhaps a farmer's market presence and catering for events. Said Tufte, "The sky's the limit."
Harriet and Oak Café and Roaster is now open at 329 Main Street in Rapid City, S.D.
Howard Bryman
Howard Bryman is the associate editor of Daily Coffee News by Roast Magazine. He is based in Portland, Oregon.