Peet's Coffee has created its own cold RTD direct-to-store delivery (DSD) network, called Coldcraft. The longstanding Emeryville, Calif.-based company stated in a press release this week that the refrigerated DSD network, which will keep both Peet's and Stumptown RTD coffee products cold from their production plant to their retail destinations, is the first company-owned cold distribution network in the coffee industry.
"True cold brew coffee is steeped slowly and, most importantly, requires continual refrigeration all the way to the point of consumption," Peet's Coffee CEO Dave Burwick stated in the release. "Using the same model as we do with our bagged bean business, Coldcraft's refrigerated Direct Store Distribution network will ensure that every bottle of cold brew is as fresh and flavorful as possible when it hits cooler shelves."
The company first launched its line of three RTD cold brew-based products in July of last year. Along with the announcement of the new distribution system, the company also announced that it is expanding its RTD distribution scope from the Bay Area to the entirety of California, and is both refreshing and expanding the cold brew line itself with new packaging, label design and an additional flavor.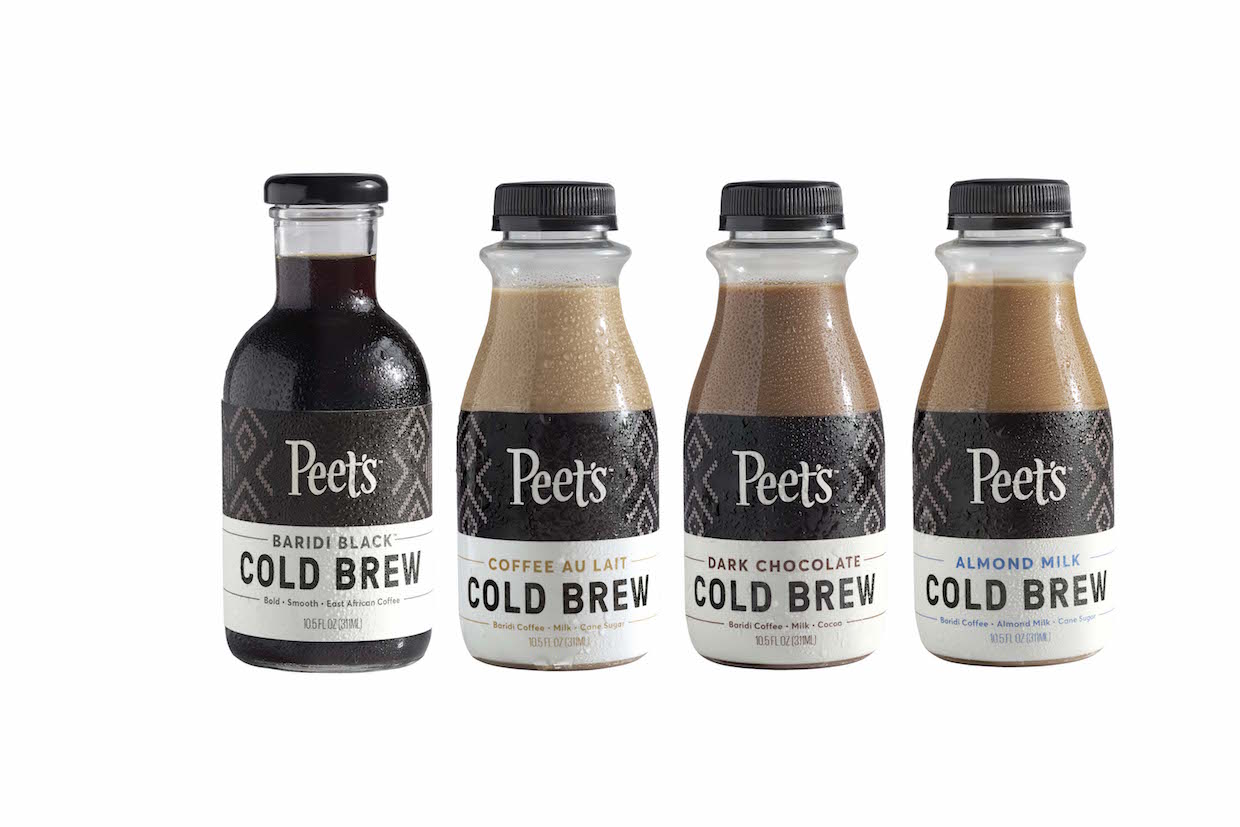 The new, fourth RTD product is a sweetened, non-dairy almond milk option. Whereas the dark chocolate and "au lait" flavors were previously packaged in 10-ounce cartons, now all three flavored products will be packaged in plastic bottles, while the Baridi Black pure cold brew will remain in a 12-ounce glass bottle. The company is also introducing nitro cold brew to be served on tap in select Peet's coffee shops and kiosks, including stadiums, colleges and more over the course of this summer.
Peet's Coffee and Tea, founded in Berkeley, Calif. in 1966, was acquired in 2012 by Luxembourg-based JAB Holding Company, owned by the German billionaire Reimann family. Peet's then acquired Portland, Ore.-based Stumptown Coffee Roasters in October, 2015, and weeks after that acquired a majority stake in Intelligentsia Coffee.
In December of last year, Peet's announced plans to open a massive 175,000-square-foot production facility in Suffolk, Va. — the company's first outside of California. The company stated to Daily Coffee News that there are no updates currently as to whether its cold brew line or Coldcraft network will be expanding to the East Coast.
Howard Bryman
Howard Bryman is the associate editor of Daily Coffee News by Roast Magazine. He is based in Portland, Oregon.