A new farm-to-bag retail coffee company has started up in Minnesota called Willows Coffee, led by the fifth generation of a Costa Rican coffee farming family.
Viviana Gurdian, whose great-great-grandmother planted the first coffee trees on Hacienda Miramonte in Naranjo-Alajuela, Costa Rica, a century ago, moved to Minnesota from Panama about three years ago for work. From the United States, she continued making inroads with importers and helping to facilitate certifications for the farm, which at this point include Rainforest Alliance, UTZ, and Starbucks C.A.F.E. Practices. Yet as it became too costly to continue traveling back to Costa Rica to help her father directly on the farm every fall, she set out to find more ways to support the farm from afar.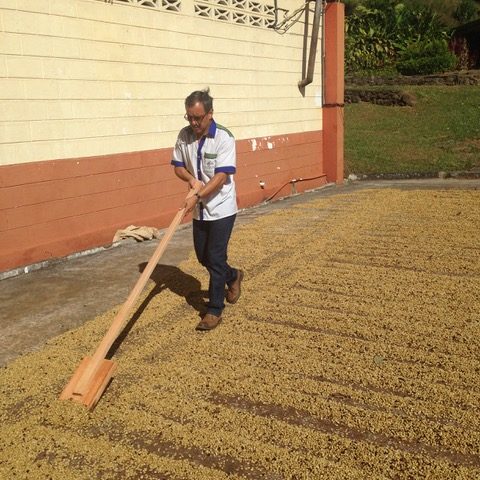 In November of 2016, Gurdian established the Willows brand, roasting and selling coffee exclusively from Hacienda Miramonte directly to consumers via an online store.
"I wanted to be involved in the coffee. It's my passion, it's what I love to do," Gurdian told Daily Coffee News. "With this growth, I can start to close the circle, and help the farm put the brand out there, show people how we do things."
Coffee Holding Co. is the importer that brings the coffee to the U.S., while the company buys and sells a portion itself to roasters around the country. Roasting for the Willows brand is handled through a toll-roasting arrangement by Ann Arbor, Mich.-based Zingerman's Coffee, with iterations of the single-origin offering appearing as light, medium or dark roast.
In a press release celebrating the relationship between the farm and the roaster, Zingerman's Coffee Managing Partner Steve Mangigian characterized the collaboration as representing a future of roaster-farmer collaborations in which both parties, along with consumers scoring great coffee, can benefit.
"I've been to scores of farms and many origins, but this was the most exciting," he said. "Not only were we able to be involved when it was time to pick the cherry, we also cupped all the coffees that we selected. After evaluation, we went to the mill to oversee final sorting."
As much as Gurdian hopes to sell coffee and generate revenue, spreading the message story behind the brand is of equal, if not greater, importance.
"I'm trying to be more than on the shelf. I want people to value what we do, I want people to understand that being a producer is really hard. To have a good cup of coffee in your hand, it took people to pick it bean by bean," said Gurdian. "The majority of people don't even know what a coffee tree looks like."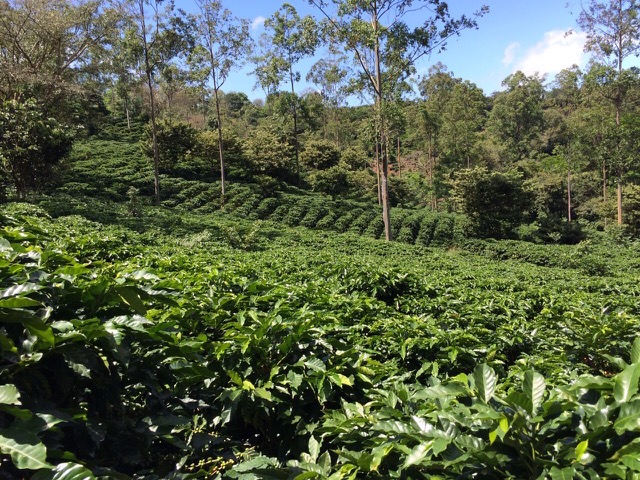 Her efforts to change this reality have included appearances and participation at festivals and events, promoting not only Hacienda Miramonte but the work of specialty coffee farmers in general. So far this year Willows Coffee has been present at such local events as the Woodbury Business and Community Expo and the Woodbury Festival of Nations, where Gurdian has conducted cuppings and done presentations on her family's coffee, coffee farming and brewing in general, and the challenges faced by coffee producers.
Gurdian also engaged in a panel discussion at the Global Specialty Coffee Expo in Seattle last month called "Farmer Perspective: Production Economic Complexities and Challenges." She said that while she hopes to continue attending as many events as possible and providing as much info and transparency as she can both to consumers of Willows roasted coffee and to roasters that buy her family's green coffee through Coffee Holding Co., she also aspires to open a Willows Coffee café within the next few years.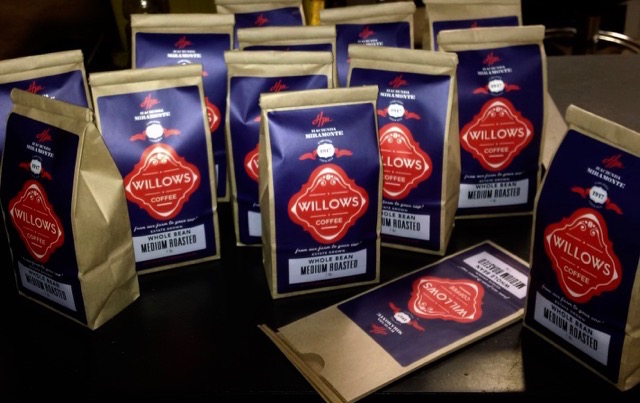 "If you go back 25 years, Costa Rica had so many good farms and a lot of coffee. Right now it's just one third of that that remains. In our family, it started 100 years ago with my great-great-grandmother, a woman. I can't imagine how difficult it was for her, 100 years ago, to manage a coffee farm in Costa Rica, horseback riding and all that stuff,"  said Gurdian, chuckling at how far removed she is from that now, and yet serious about the responsibility before her. "I have to continue that heritage we received. I cannot give up."
Howard Bryman
Howard Bryman is the associate editor of Daily Coffee News by Roast Magazine. He is based in Portland, Oregon.