The 4800 block of Newport Ave. in the heart of San Diego's sunset-, smoke- and surf-loving Ocean Beach has become something of a brewery row within the past three years, with bar or tasting room openings from Kilowatt Brewing, Culture Brewing Co., and Belching Beaver Brewery.
The block recently gained another bar, this one of the coffee variety, courtesy of OB's own big-hearted coffee micro roastery OB Beans Coffee Roasters. As the first brick-and-mortar location for OB Beans, the spot also houses the company's 22-kilo North roaster, a smaller Sonofresco fluid-bed roaster and green coffee storage.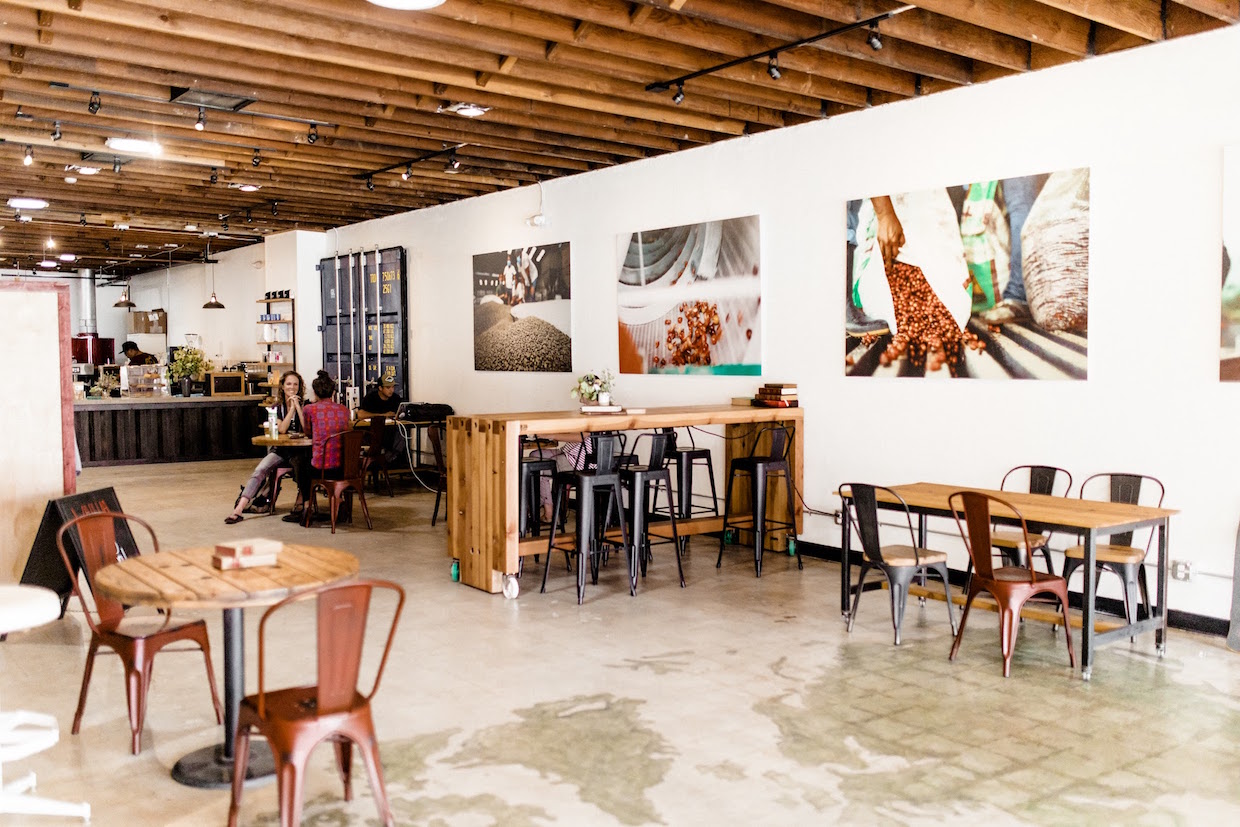 Those elements are visible to patrons filing in for the coffee or for the heat-beating Hawaiian-style shave ice from Wailua Shave Ice, a separate business sharing the space with OB Beans.
OB Beans principal owner Mark Bell operates the business, which was founded roughly two years ago as an online and wholesale roasting company, with three partners: head of sales and marketing Ben Nease; head roaster and production manager Ryan Bardelli; and international relations head Taylor Langstaff. Langstaff and Nease have been friends since college, and Bardelli and Nease's friendship dates back to high school. Bell met all three while doing nonprofit work with such organizations as Ride for Water, which works to provide safe drinking water to areas in developing countries that lack access, and the Christian faith-oriented youth support organization Young Life.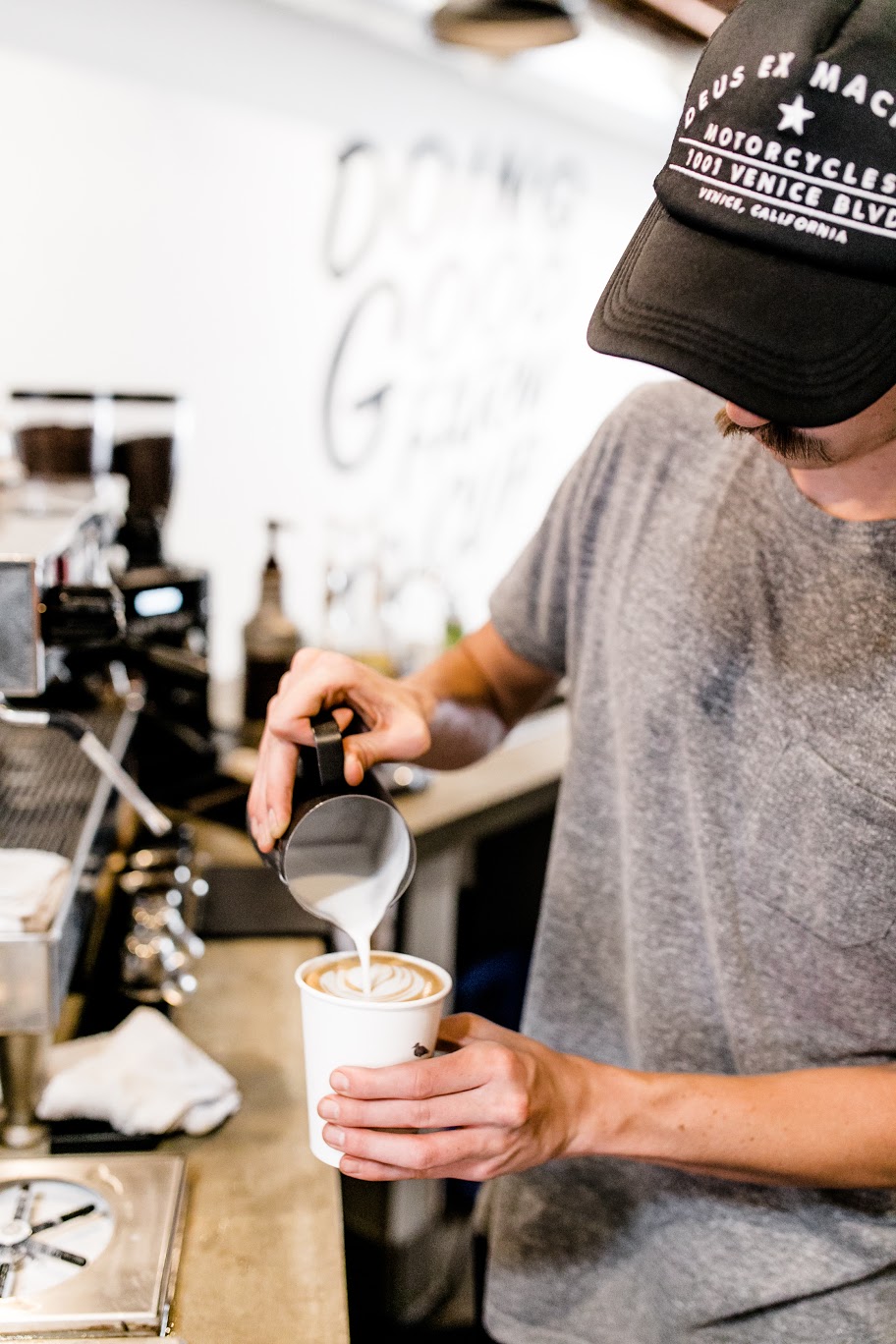 Langstaff, who is originally from Hawaii, will be operating the Wailua Shave Ice location independently of the coffee shop. Wailua Shave Ice is based in Kauai and has a second retail location in Portland, Ore. The OB Beans location will be that company's third overall and first in California.
The company's roasted coffees are now ground on a Mahlkonig K30 Twin for extraction on a classic 2-group La Marzocco espresso machine. French press, which Nease likened to a pitcher of beer in its delivery, is the method of focus for brewed options.
"If you order a pitcher of beer, it promotes community and conversation amongst friends," said Nease. "We do the same thing with our French press. We give it you brewed ready to go, and you guys pour it yourselves at the table."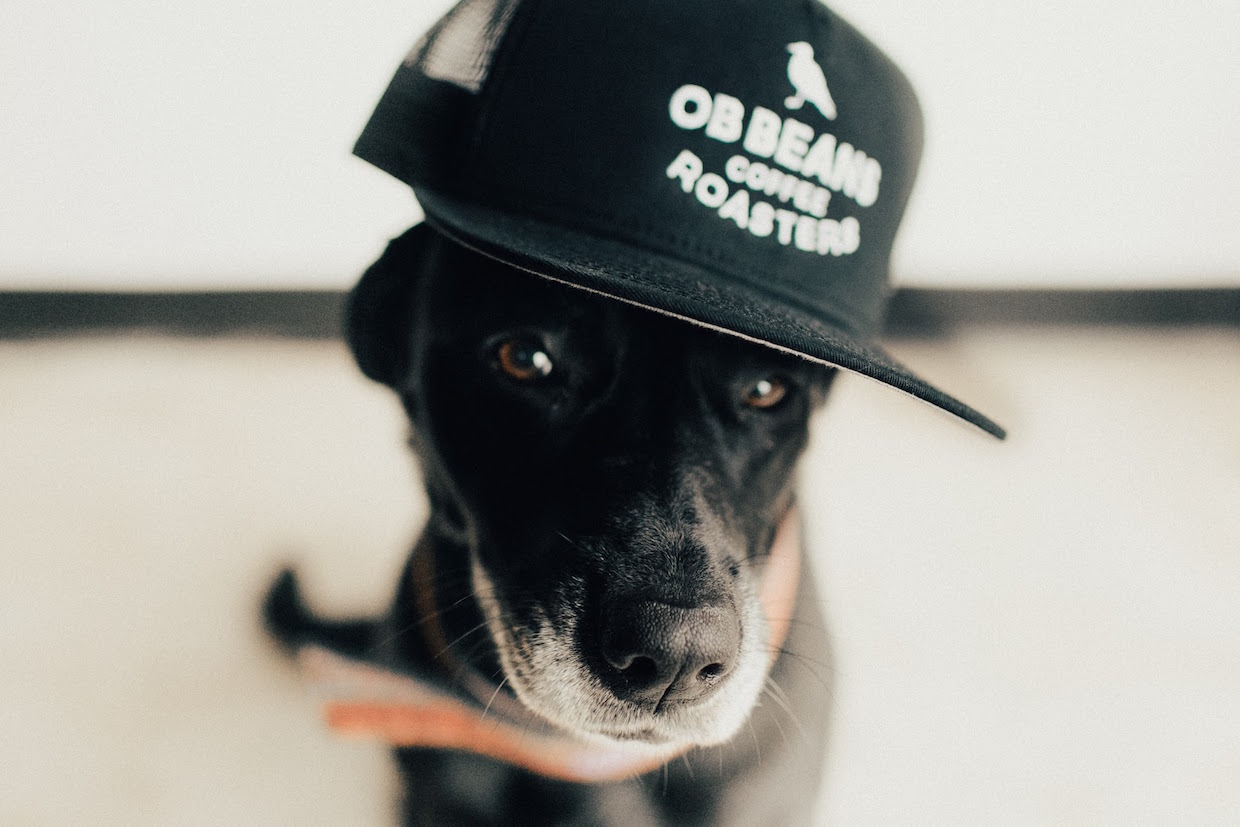 OB Beans Director of Coffee Keet Veylupek is also owner of his own pop-up coffee cart-based company Port Coffee, and has previously worked at Portola Coffee Lab and Moniker Coffee. Veylupek, who manages OB café operations and assists in selecting the greens and establishing the profiles ultimately set by Bardelli, stated that Mahlkonig K30 Air and EK43 grinders will soon be added to the lineup behind the counter as they expand the menu into manual pourovers and other brewing methods.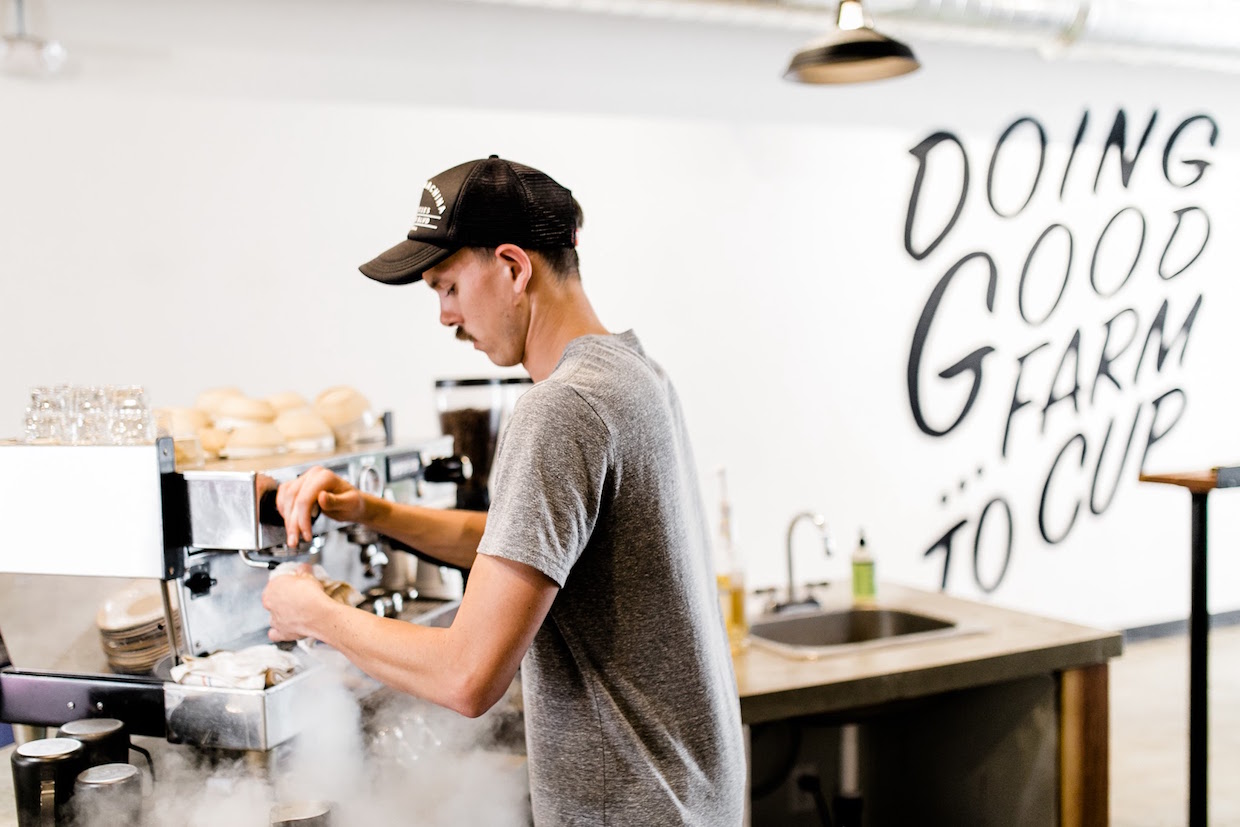 "San Diego has a good coffee scene that's come in in the last couple years, but we're in the neighborhood that's kind of been oblivious to that. We're fighting the good battle in teaching people about specialty coffee every day," Veylupek told Daily Coffee News, explaining that OB sources specific coffees with the intent to roast some into the medium range to accentuate more accessible chocolate and sugary notes, to hopefully engage some of the more "old school" locals. Once that connection is made, OB Beans hopes patrons will take that next step in sampling some of the lighter, more adventurous offerings.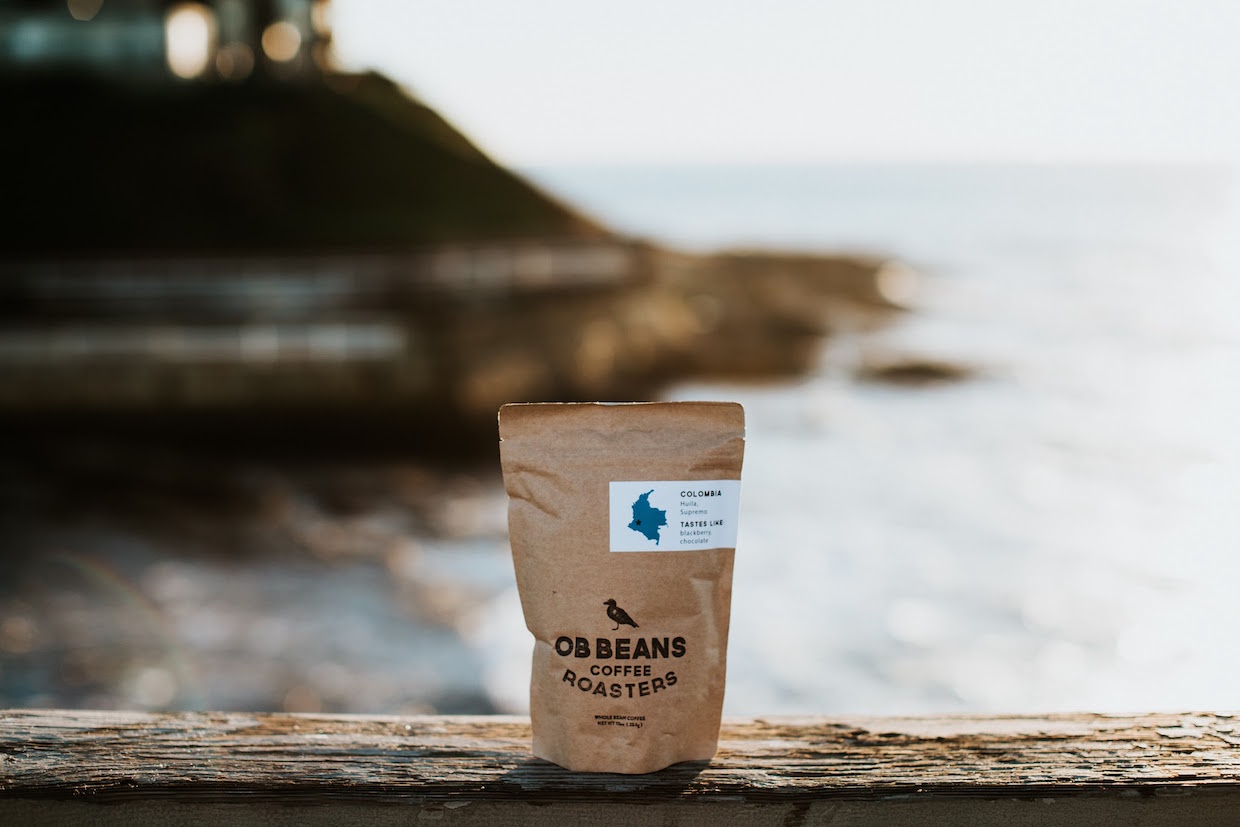 OB Beans is currently sourcing from importers including as InterAmerican Coffee and Global Coffee Trading, both of whom have San Diego offices. OB Beans' founding team has traveled together to origin to meet with farmers in the past, and they hope to continue to do so in conjunction with Ride for Water expeditions that happen once or twice a year.
OB Beans Coffee Roasters is now open at 4879 Newport Ave. in Ocean Beach, San Diego. 
Howard Bryman
Howard Bryman is the associate editor of Daily Coffee News by Roast Magazine. He is based in Portland, Oregon.