A local landmark has been given a new lease on life in Auburn, Ala., thanks to a combination of coffee and serendipity.
After deteriorating through years of revolving-door occupation as a rental property, the Ross House, which has stood at 150 N. Ross Street in Auburn for over 110 years, was rumored to be slated for demolition by its owner. Meanwhile, Toni Holt, owner of a Toomer's Coffee location across the street from the site of an incoming Starbucks elsewhere in town, was on the hunt for a less competitive bit of real estate where she may also expand into roasting. Holt caught wind of public petitions to save the Ross House, and the rest, as they say, is history.
Holt came to an agreement with the owner of the house, and with the support of rebates agreed upon by city council, set to the task of refurbishing and transforming it into the Ross House Coffee Roastery café, now open and serving the local community while keeping the neighborhood fixture in good condition, inside and out.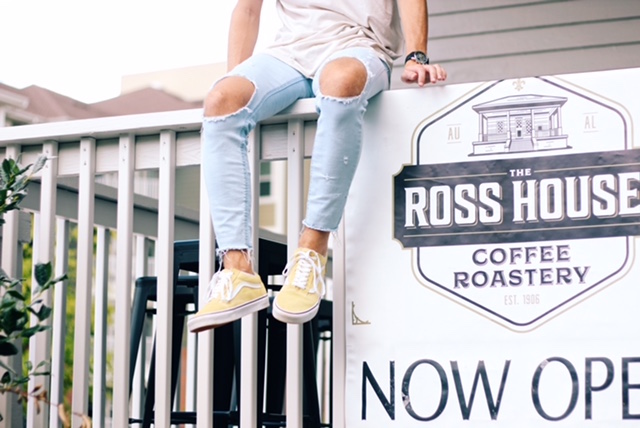 "It was built in 1906, so we really tried to keep it as original as we could," Holt told Daily Coffee News of the remodel, which preserved the original wood floors, wraparound porch and interior layout, including the working fireplaces in every room. Additional parking and landscaping has been added, while the most significant change inside was to enlarge the bathrooms per ADA requirements.
The new café serves espresso ground on a Grindmaster grinder and pulled through an Astoria espresso machine, as well as batch brewed coffees alongside manual brews through V60, Chemex and French press.
A black and silver Diedrich IR5 is now installed in a backroom visible to patrons, where Holt's son Taylor Holt roasts green coffees onto the lighter of the spectrum — a skill he honed through online research, training by the Diedrich company and advice from other local Auburn roasters as well, whom Holt told Daily Coffee News he considers more like colleagues than competitors. The cafe will also host occasional live music performances.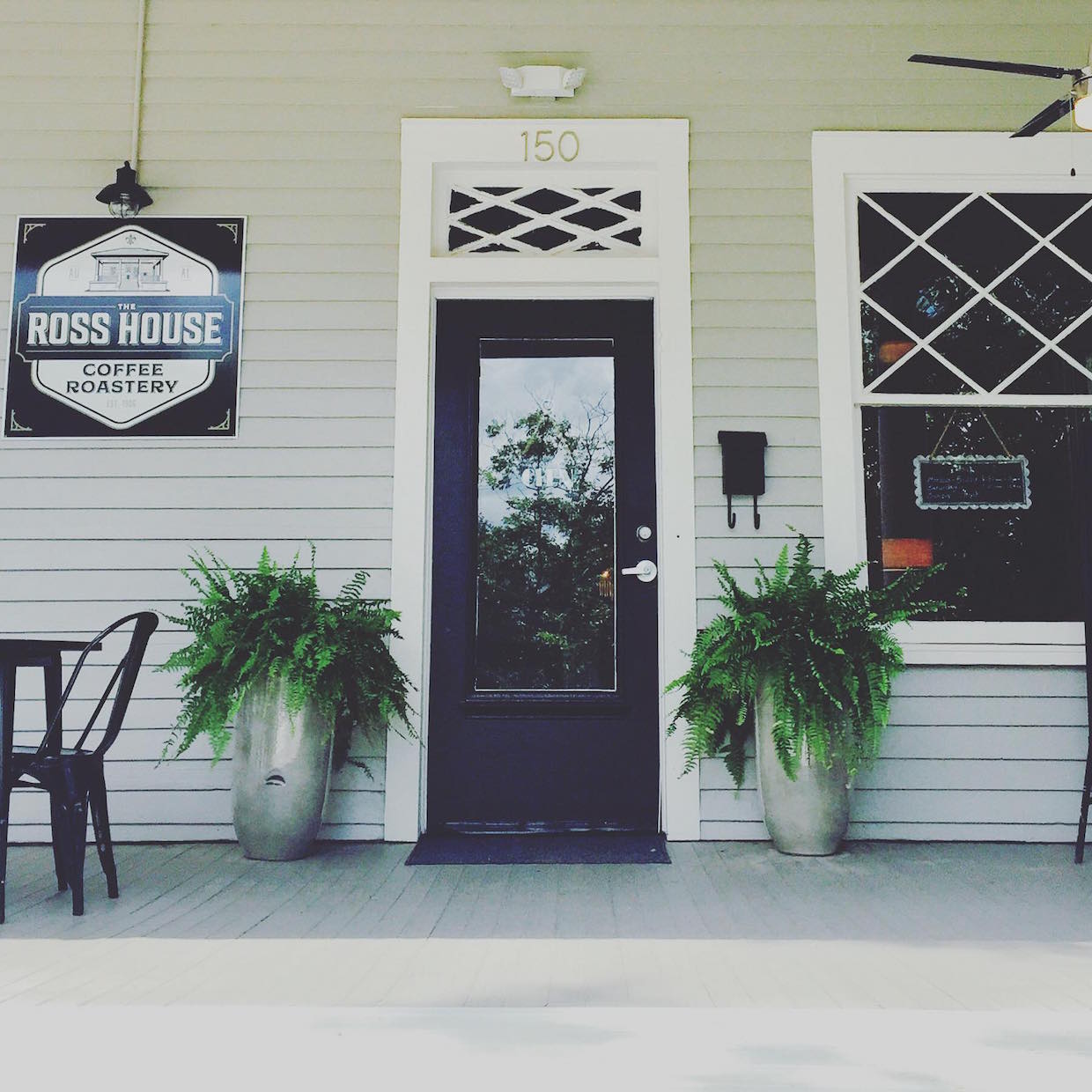 Once the owner of multiple Toomer's locations, Toni Holt has now sold or is currently selling her remaining interest in Toomer's, freeing herself from the contractual requirement to serve Toomer's coffee and clearing the way to a thriving Ross Street roasting business, both retail and wholesale. Early clients include local churches and the new café that has opened in a former Toomer's space, while Ross House is also pursuing coffee catering opportunities for Auburn University events.
Howard Bryman
Howard Bryman is the associate editor of Daily Coffee News by Roast Magazine. He is based in Portland, Oregon.