One of the largest full-service B2B coffee companies in the United States, Birmingham, Ala.-based Royal Cup Coffee and Tea has acquired Birmingham's RichGood Gourmet, LLC, the manufacturer and distributor of shelf-stable RTD cold brew and concentrates brand Icebox Coffee.
It's a major move for Royal Cup, which now brings liquid manufacturing in-house as the U.S. market for cold brew and shelf-stable products to continues to proliferate.
"For Royal Cup, to continue to cement ourselves as a leader in the industry, having a liquid manufacturing arm is an important part of that," Royal Cup Chief Marketing Officer Anne Pritz told Daily Coffee News by phone, adding that by the company's estimates, the U.S. cold brew market segment grew approximately 580 percent from 2011 to 2016. "With the growth trajectory we've seen in five years time, and now what we're seeing in the hospitality and foodservice industry, that's really been our focus."
Royal Cup has declined to disclose the financial terms of the RichGood acquisition, although Pritz said it covers all of the cold brew maker's manufacturing assets, as well as the popular Icebox brand. As part of the deal, Icebox founder and former president Bebe Goodrich will join Royal Cup as director of liquid product innovation.
"Bebe has founded her business on values and ethics and morals that are very similar to Royal Cup," said Pritz. "One of the things Bebe articulates well is her love of entrepreneurship and her love of product innovation."
Goodrich founded Icebox in 2012, helping build the brand through deals with Whole Foods and Central Market locations throughout the South, while RichGood gourmet offers clients a range of private-label and liquid manufacturing services. Pritz said Royal Cup has been a client of RichGood's since as far back as 2015, utilizing the company for liquid product manufacturing to complement its own in-house services such as sourcing, blending, roasting, packaging and product development, primarily for clients throughout the hospitality, convenience, office and foodservice sectors.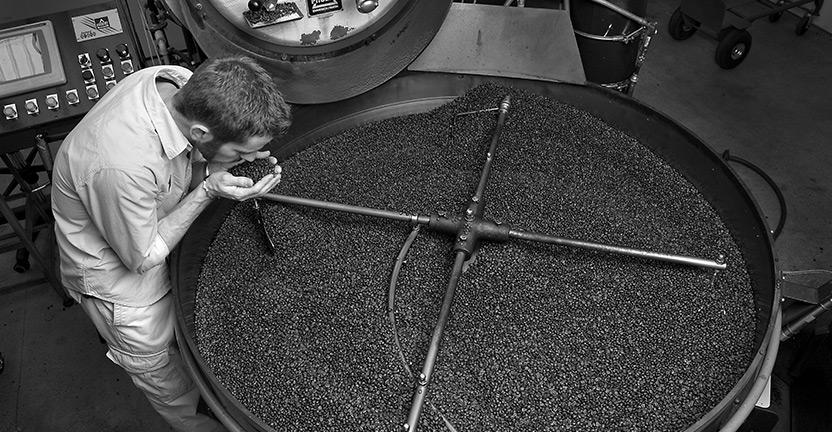 Pritz said Royal Cup plans to switch RichGood's full-time employees over to the company's payroll as soon as today, while the company's liquid manufacturing facility will remain up and running in Birmingham's Innovation Depot for now, before transitioning to Royal Cup's manufacturing headquarters by the end of 2018.
Similarly, the company plans to continue the Icebox brand — under which are shelf-stable RTD cold brews and concentrates — leveraging Goodrich's experience in brand- and product-development, even though the vast majority of Royal Cup's existing business is outside the retail channel.
Founded in 1896, Royal Cup remains a family-owned company to this day, and the company's growth in recent years has not been propelled by any other major acquisitions such as this.
"This is a very purposeful acquisition for Royal Cup," Pritz said. "This is a good fit for the company right now, and it's a good fit for our portfolio."
Nick Brown
Nick Brown is the editor of Daily Coffee News by Roast Magazine.