The slow but steadily increasing embrace of cascara tea by the specialty coffee industry has found fertile support in the cold beverage realm, as a rising number of shops brew up the fruity coffee byproduct as an iced tea or fairly frequently now also as a carbonated "cascara fizz."
While a handful of bottled RTD still and sparkling cascara drinks exist both in U.S. and in markets overseas, there's a new one launching from its home base of Charleston, S.C., that embraces both sides of the coffee fruit and beverage coin. Arabica Soda is a carbonated combo of cascara tea and hot-brewed, rapidly chilled coffee, plus just a pinch of organic cane sugar because, as company co-founder Chris Nickels told Daily Coffee News, it is a soda pop, after all.
"We really want to be able to represent the Arabica plant as completely as possible," Nickels said. "That was the initial concept for the soda."
Arabica Soda goes light on the sweetening so as not to distract from either the single-origin cascara or the single-origin coffee, the former in their first batch being the separated cherry of a Nicaraguan coffee imported by Bodhi Leaf Coffee Traders, the latter being an Ethiopian coffee roasted by fellow Charlestonian company Black Tap Coffee.
"We know that coffee soda is on the rise, but our product is a bit different from the normal citrus plus coffee plus a lot of sugar thing," said co-founder Michael Mai. "So we hope it will be noticed in a different light."
Nickels said that a large part of the difference is in the cascara itself. "Because we wanted to stick to a very limited ingredients list, we looked for a cascara that could impart the beverage with acidity, sweetness, and fruit," he said, adding that he and Mai tasted a wide variety of cascaras before settling on the Nicaragua. "We found that a cascara that really shines in these three qualities can help keep the beverage light and refreshing and is a good complement to the roasted coffee."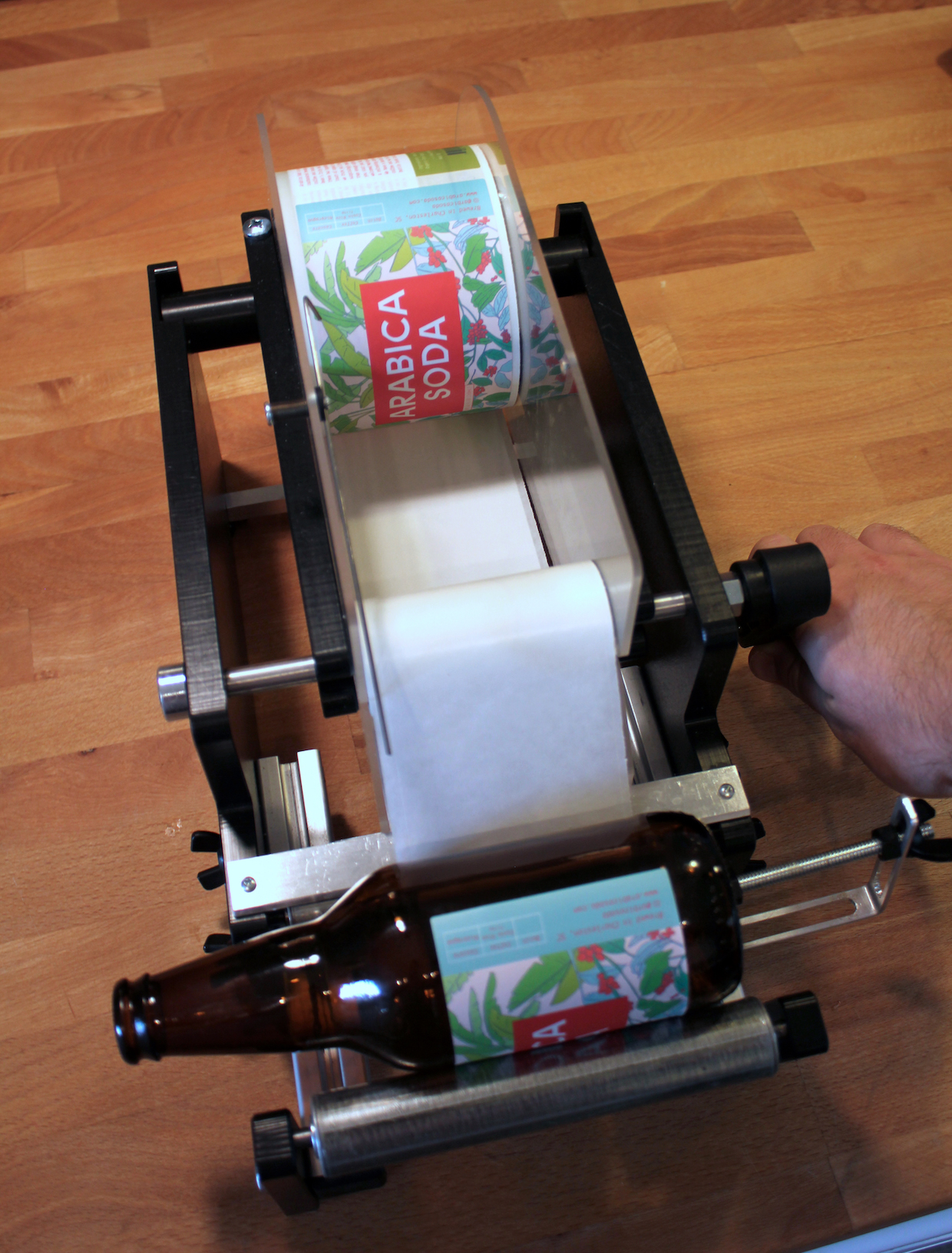 The process involves brewing the cascara and the coffee separately, both hot and then chilled prior to blending, carbonation and bottling. Said Nickels, "I think it's valuable for us to be able to sample them both separately and make sure everything is on the up-and-up."
Having recently settled upon their market-ready recipe after much testing and tweaking, the company just invested in additional production equipment, doubling its output capacity as it stocked its first shelves this summer at a number of coffee shops and restaurants throughout Charleston.
"We are going to have a lot of fun pairing coffees and cascaras as the seasons change," said Nickels. "We're incorporating [coffee and cascara origin] information into our label, too, so soda-drinkers can follow along the ride."
Howard Bryman
Howard Bryman is the associate editor of Daily Coffee News by Roast Magazine. He is based in Portland, Oregon.