With the hope of clearly establishing its business ethos, an upstart coffee company called Levanta Coffee officially changed its name in late September to Farmers First Coffee Company.
"In a world where people have so many choices and such little time, we felt that we needed our potential customers to understand exactly why we are different — and we have to do that quickly," FFCC CoFounder Robert Durrette said at the time. "That begins with our company's name."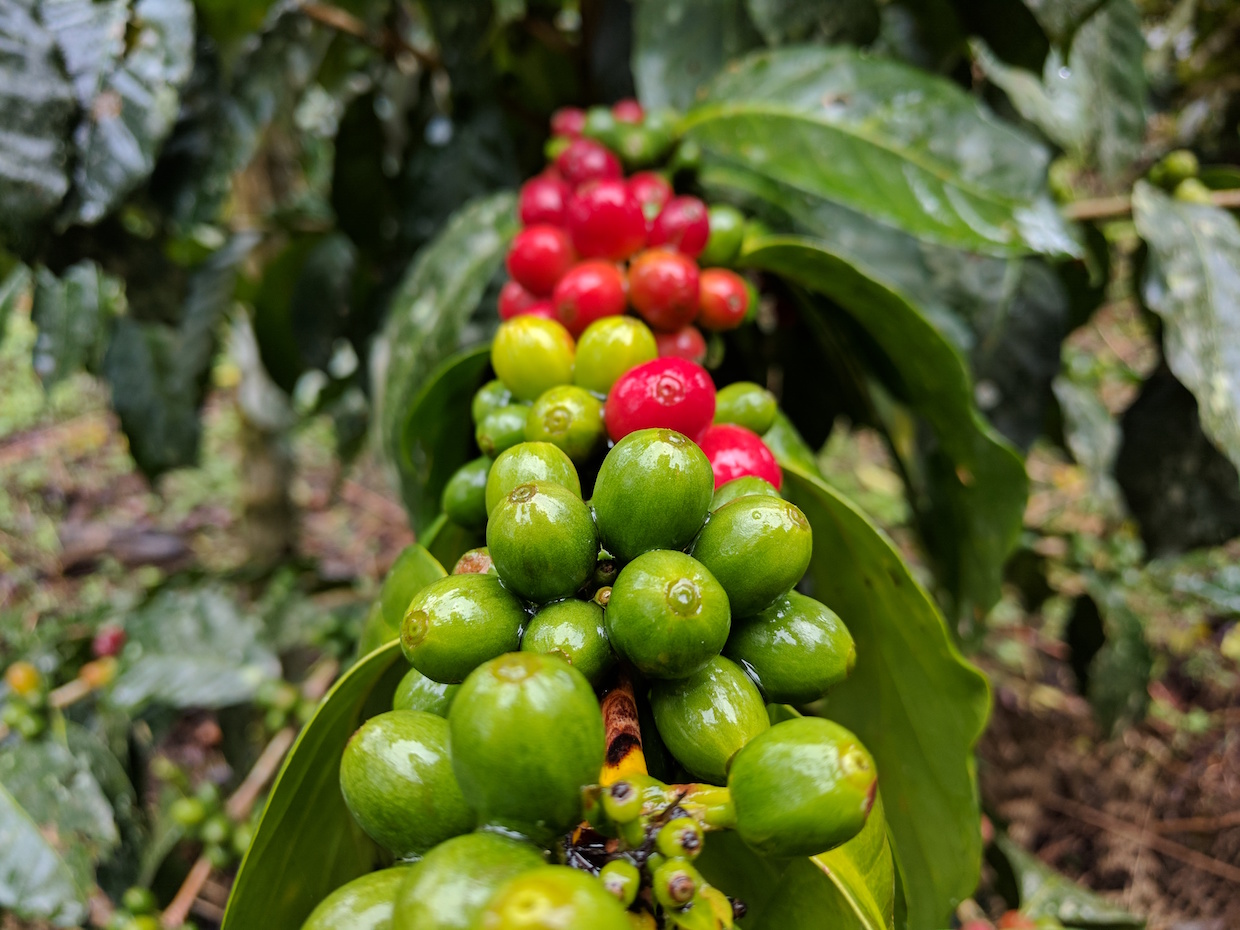 Behind the new name is a company-designed model in which North Carolina-based FFCC pledges to buy coffees from individual farmers at a fair market price, plus a Fairtrade premium. Then, upon receipt of the coffee, the company is pledging to pay those farmers an extra 50 percent directly.
Co-Founder Matt Hohler said the FFCC premium is guaranteed, not based on quality, and designed to give farmers who have struggled to persist through traditionally low market prices additional income.
"People want true transparency behind the products they buy and they want to know their money is making a real difference," Hohler said in an email to Daily Coffee News. "We understand there are many challenges ahead of us and there is a lot to learn about coffee and development. Poverty and inequality are very complex problems that go beyond just additional income. While we are encouraged by the progress the third wave of coffee has been able to create for some coffee farmers, we feel so much more needs to be done."
The company has just received its first shipment of coffees, both from Peru, hailing from the farms of Daniel Diaz in the San Martin region and of Rosa Lloclla in the Cajamarca region. Hohler said the company is contracting a North Carolina roaster who supports the company's vision for roasting services, as well as other sourcing help.
This past summer, the company raised just over $50,000 through Kickstarter to make the green coffee purchase possible, surpassing a stretch goal that will allow the purchase from a third farmer in Peru. FFCC says it will begin shipping roasted coffee to backers this November, while Hohler said the company is currently organizing a new website to help reach a broader base of consumers.
Durrette and Hohler are new to the coffee business, although the friends have spent a combined 10 years in coffee-producing countries through their backgrounds in development and humanitarian work. It was while living in Honduras that Hohler was first became aware of the economic challenges facing many coffee farmers.
"I was doing some work with a local nonprofit nutrition center called Casa De Angeles. The organization feeds children meals throughout the school week, helping to ensure they receive proper nutrition they might not be receiving at home," Hohler said. "I soon found out most of the villagers were working as coffee farmers. I was shocked to learn how little these people were earning for their work, yet most consumers had no idea where their coffee comes from or the challenges these coffee producers face."
Before officially launching the company, Hohler said he and Durrette actively met with various farmers in Peru and Honduras to discuss first-hand what are some of their most pressing issues.
Hohler said the company intends to apply the model to relationships with other farmers who have struggled to make ends meat in the existing marketplace, while hopefully delivering great quality to consumers in the process. .
"Quality is very important and we will strive to help our farmers continue to improve their quality through additional incentives and bonuses in the future," Hohler said. "By providing extra incentives we hope to receive the best from our farmers year after year, yet we don't want to leave them high and dry if they are plagued by weather, disease, or health issues."
Nick Brown
Nick Brown is the editor of Daily Coffee News by Roast Magazine.