As we turn the calendar from October to November, we suddenly find ourselves entering the season of peak consumerism, when jolly marketers fill inboxes with endless messages of cheer and good tidings.
One of coffee's more refreshing seasonal product releases belongs to Counter Culture Coffee, which each year about this time releases a limited-edition winter blend tied to a specific social or environmental cause.
The North Carolina roasting company has announced the Nov. 3 release of this year's seasonal blend, called Iridescent, which the company describes as offering "an approachable flavor profile that is complex with sweet notes of dark chocolate and berry."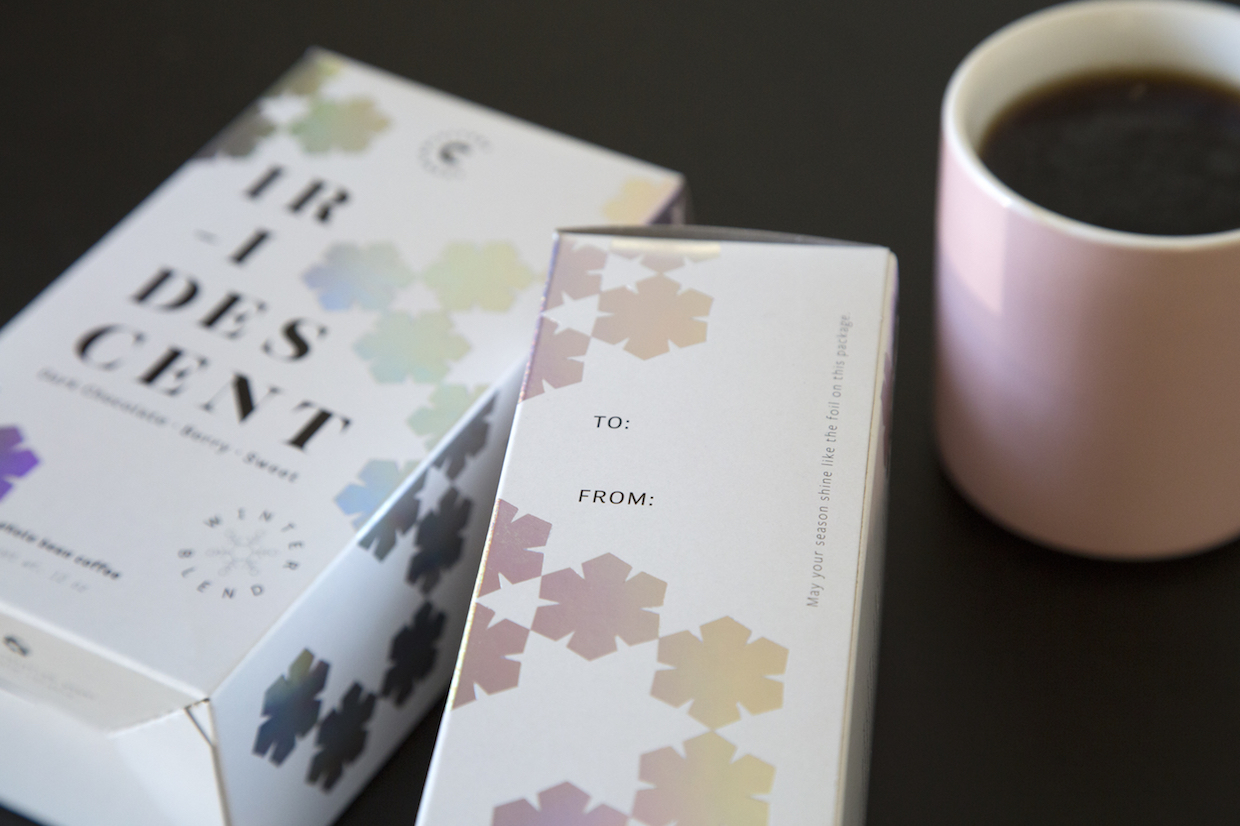 Less easily approachable is the issue of climate adaptability at origin, where numerous climate scientists have predicted severe shifts throughout the arabica-growing landscape for the coming decades. CCC has recently been tackling this issue in part through a series of workshops designed to help producer partners at origin identify specific climate-related risks on their farmlands and to put risk-management strategies into place.
A first CCC-led climate change adaptation workshop took place earlier this year at La Prosperidad cooperative in Chirinos, Peru, and a second workshop recently took place at Finca Nueva Armenia in La Democracia, Guatemala. In both instances, Counter Culture reported that farmers left with concrete climate adaptation strategies such as increasing organic fertilizer production or diversifying revenue streams through other agricultural products.
The workshops have also been in collaboration with Duke University's Nicholas School of the Environment and UK-based nonprofit Twin Trading. Counter Culture is funneling $1 from each pound sold of the Iridescent release in stores and online through January 2018 to help fund additional workshops.
Nick Brown
Nick Brown is the editor of Daily Coffee News by Roast Magazine. Feedback and story ideas are welcome at publisher (at) dailycoffeenews.com, or see the "About Us" page for contact information.