A year of wrangling with local officials over permitting issues can throw all your best laid plans into chaotic disarray. But for one newly opened coffee and cocktail spot in Austin, Texas, all that chaos eventually resulted in a harmonious cosmos.
At the new Cosmic Coffee + Beer Garden on S. Congress Ave. just a few blocks north of Ben White, a beverage program that includes locally roasted craft coffee, locally brewed craft beer, wine and seasonally inspired cocktails runs through a sustainably designed bar out to approximately 1 acre of grounds that include a certified wildlife habitat, a rainwater irrigation system feeding an eco-pond, a horse-drawn carriage repurposed as a chicken coop, and large herb and vegetable gardens that will inspire the drink menus.
And of course, there's plenty of beer-garden-style seating from which to take it all in.
Cosmic is the brainchild of friends Patrick Dean and Paul Oveisi, the latter a partner in the longtime Austin music venue Momo's. It was in New York that Oveisi's interest in permaculture and landscape design first blossomed. When he and his wife decided to return to Austin while expecting a child, Oveisi was determined to combine his newfound interest in permaculture and sustainable landscape design with his longtime experience in the hospitality industry.
"While were going through the very arduous, grueling city permitting process, I kind of had the opportunity to work the land," Oveisi told Daily Coffee News of the S. Congress property that has been transformed into the Cosmic oasis. "In my mind it was beautiful but it was pretty much derelict. There was a little bit of bermuda grass but if you took a shovel to it, it was a bunch of road fill."
Coffee for the new shop is currently coming from multiple local roasting outfits — primarily Texas Coffee Traders and Third Coast Coffee — before running through Mythos Clima Pro grinders and a custom-powder-coated Victoria Arduino espresso machine for espresso, or for batch brew. Cold brew is currently being served on tap.
Oveisi said that although the shop is still dialing in its coffee offerings, exploring new profiles and blends both for cold and hot applications, the company intends to remain committed to working with local roasters.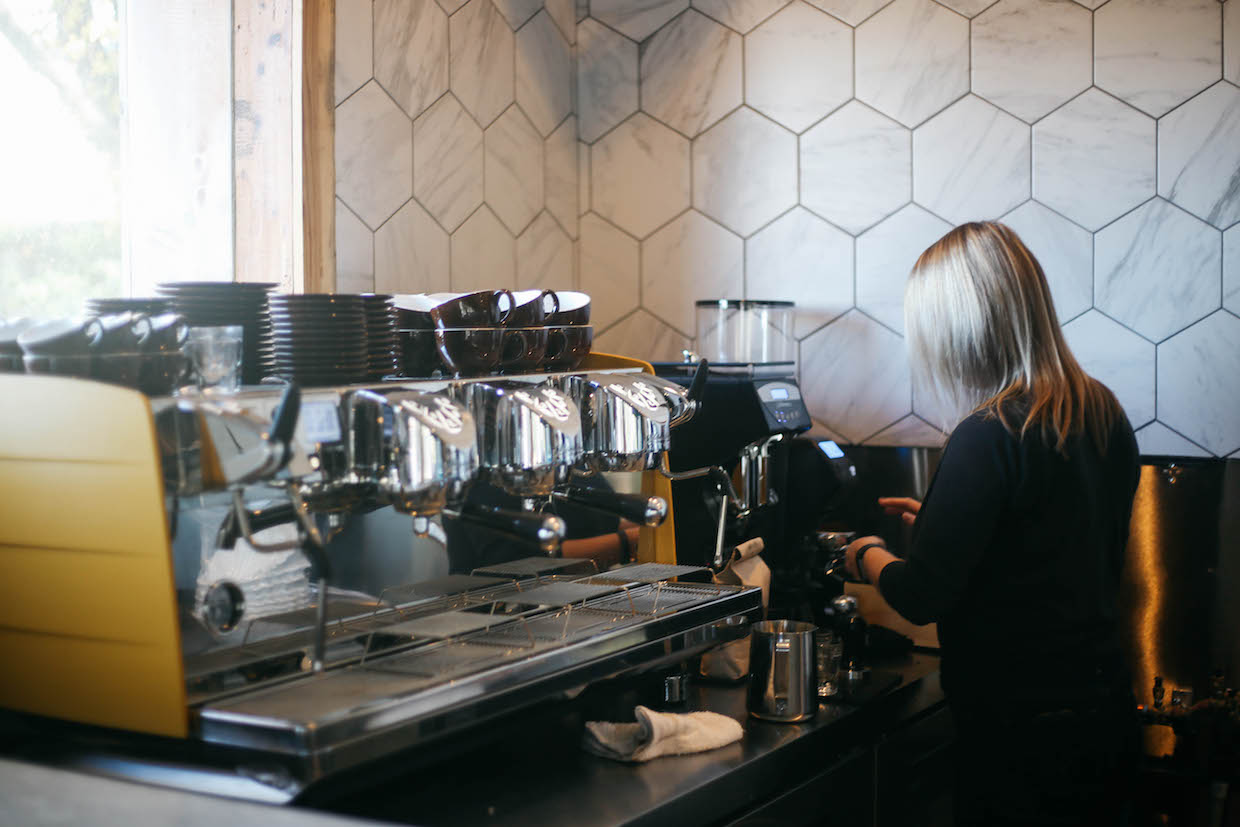 "It feels like a golden age in the Austin culinary scene right now, and it's been really fun engaging with these proprietors," Oveisi said of local roasting and brewing companies. "It's been really awesome to deal with, because I feel like those are kindred spirits. It feels really correct for us to deal with people who we can go visit, and they're just down the road."
In addition to wines, kombucha, draft cocktails and 21 taps dedicated to local, Texas and regional beers, the beverage program also places a heavy emphasis on other terroir-related drinks, including agave spirits like tequila, mezcal and sotol.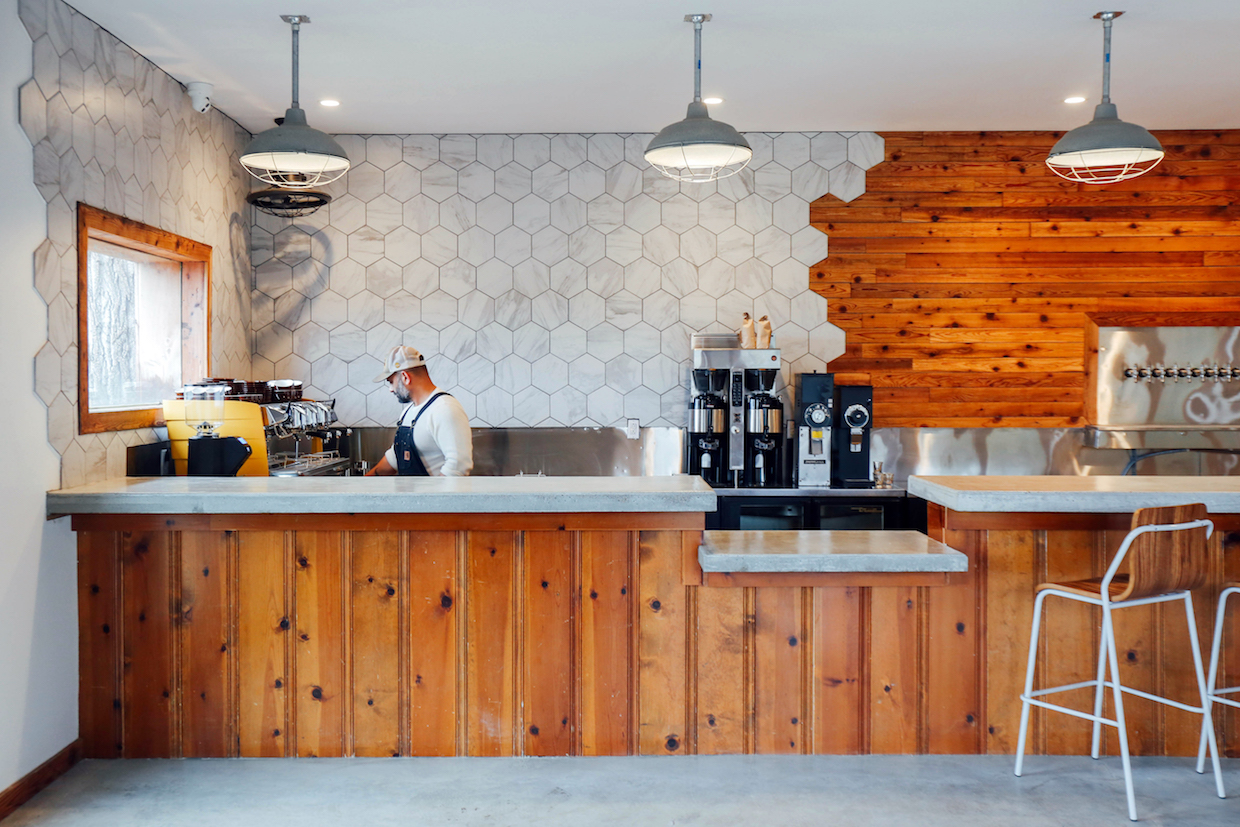 Oveisi said he's been keenly aware of the recent trend to combine coffee, beer and cocktails in single environments, yet designing and executing a concept in which all those beverage types can be seamlessly and equally enjoyed presented a fascinating challenge.
"Although this is a national trend, the coffee shop/bar thing — they really are diametrically opposed energies," he said. "I really wanted this to be an original. My partner and I have a ton of bar experience, so the whole challenge was how do we fuse these two energies… Then, we've got a chicken coop. How does that fit into a bar and coffee shop?"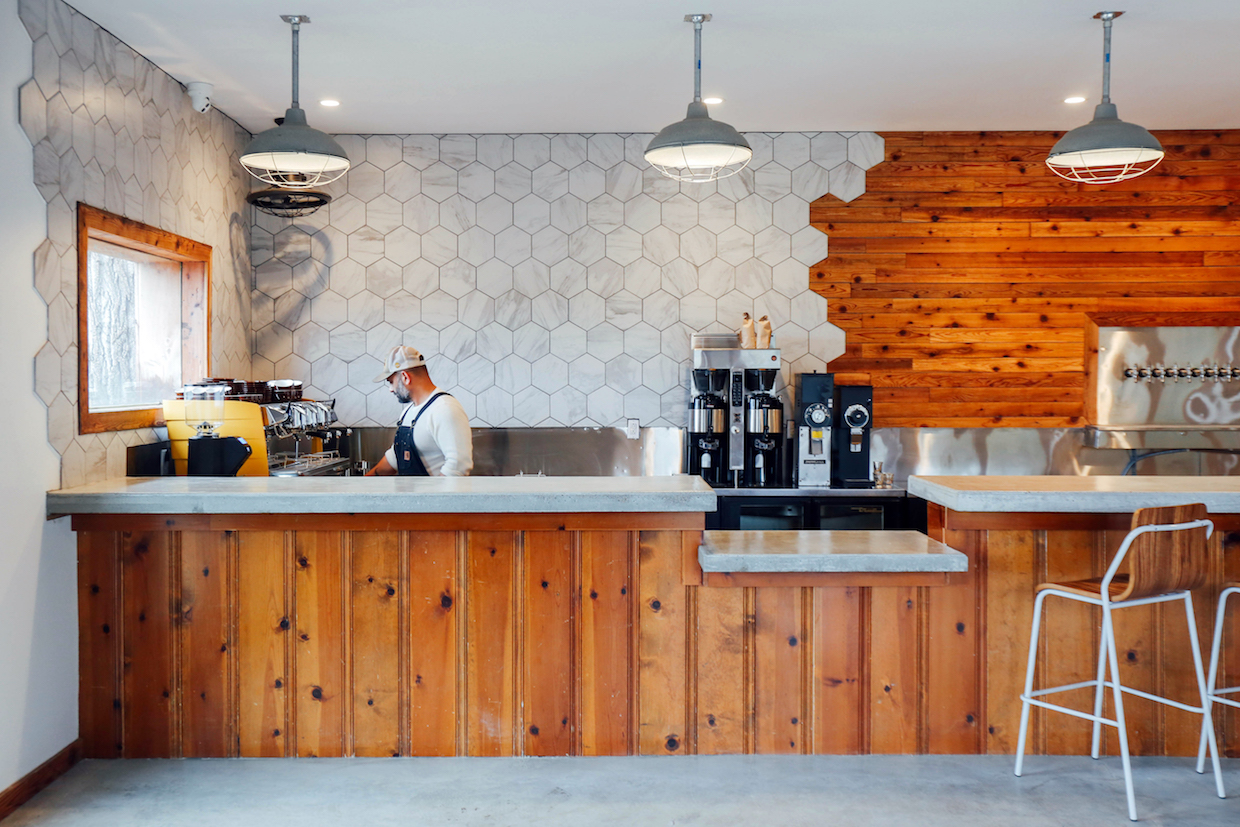 Added Oveisi, "At the end of the day, we kind of embraced the duality."
Cosmic Coffee + Beer Garden is now open at the corner of Pickle Road and S. Congress Ave. in Austin, Texas.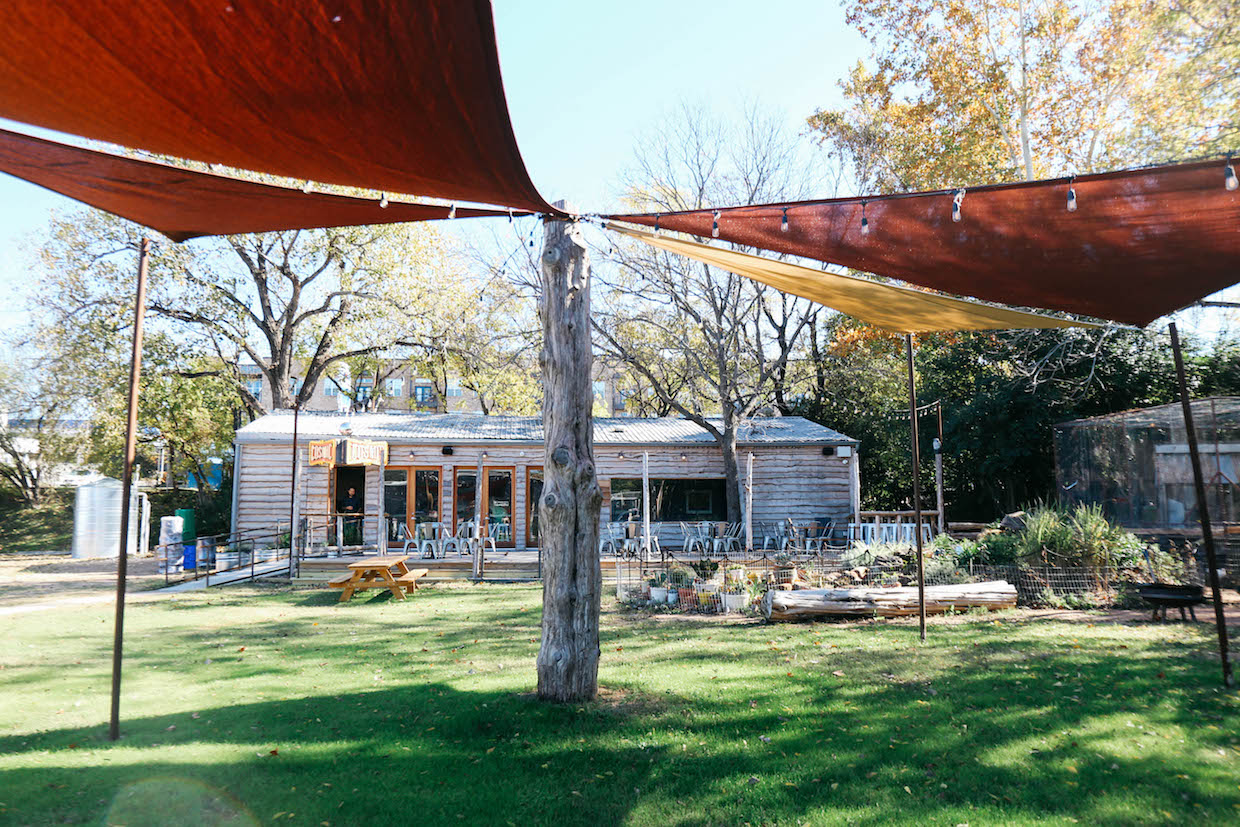 Nick Brown
Nick Brown is the editor of Daily Coffee News by Roast Magazine.