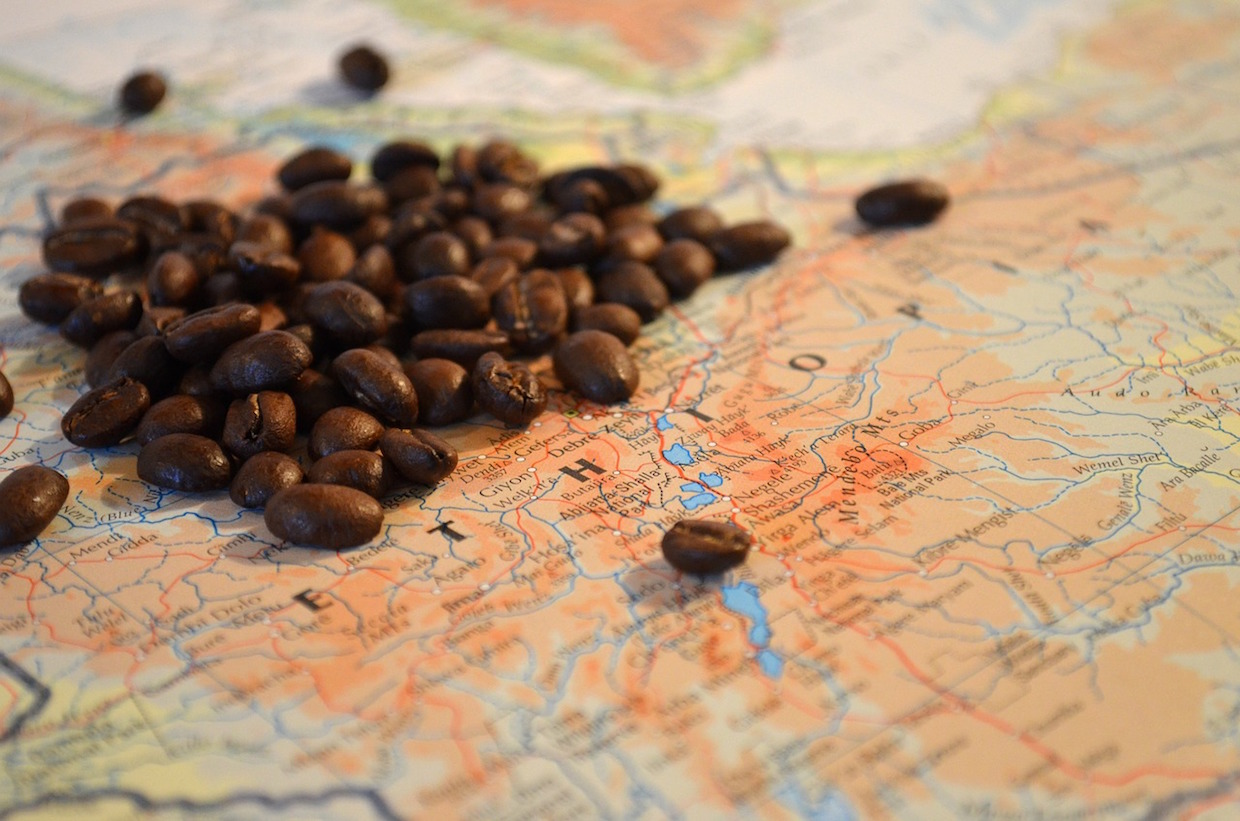 Congratulations to all the winning roasters of the recent Good Food Awards, many of whom are long time acquaintances and friends, as are many of those people judging the GFA. No matter what the coffee or competition is, the roasting and the judging involved is highly nuanced and requires skill and attentiveness, and those people should be recognized and respected.
That said, there is a question that pops up among many of my coffee peers each year: Why is it, year after year, the Good Food Awards is almost always dominated by Ethiopian coffees? Does Ethiopia simply deliver the best tasting coffees in the world? Or, could it be an unintentional habitual response — a social trend — that specialty coffee consumers have become focused on because it is such an easy, recognizable set of flavor attributes that are mostly pleasant to those who seek exciting differences? I love Ethiopia coffees, but it is a big world out there, and when one out of dozens of producing countries annually dominates the list of winners, something seems amiss.
To further examine a possible homogenized preference within specialty coffee tasters, I examined past results from The Good Food Awards, which in coffee rewards "exemplary flavor — sweet, clean, well developed body, balanced acidity and phenomenal aromatics." Coffees submitted must also meet certain social or environmental certification standards for eligibility.
Between 2012 to 2017, the competition has given awards to roasters offering coffees representing seven different coffee-producing countries. Considering over 70 nations produce coffee, the list of awarded countries appears limited. Out of the total 86 winning coffees, (if counted correctly) 50 awards were given to coffees from Ethiopia, 14 from Kenya, nine from Panama (all Geisha varieties from estate-owned farms), five from Colombia, three from Guatemala, one from Nicaragua, one from El Salvador, and three blended selections containing Ethiopia coffees in combination with another origin.

Results heavily favor cup quality attributes that are found primarily in Ethiopia. Some of the data describing post-harvest processing techniques used for each coffee were difficult to obtain. Most of these coffees were either washed (parchment-dried) or natural (fruit-dried) during post-harvest processing.
Although this is a relatively small sample of results, it could present an interesting trend that establishes preference for a familiar set of flavor attributes shared among the panel of judges.
I spoke with a judge who participated in the 2017 Good Food Awards to ask about their interpretation of this trend. The judge mentioned many of the roasters had submitted a disproportionate amount of Ethiopia and Panama Geisha selections, suggesting an awareness by roasting companies of prior winning coffee selections, perhaps to strategically optimize chances for matching established winning flavor profiles. If this is true, the path for discovering coffees that do not fit into an established winning combination of taste attributes will likely not widen unless there is a shift toward diversifying expectations within the specialty coffee marketplace.   
Is the specialty coffee industry truly catering to the broader coffee consuming community when panels remain attached to a homogenized set of desirable flavor attributes? Do professional tasters represent, or seek to best serve, preferences of the public, or is there a different goal in mind when measuring what cup quality should be?
If a random set of coffee drinking consumers were asked to taste a variety of coffees in a different location in the United States, would they end up with the same outcome of preferences? If so, could we assume there are intrinsic qualities related to geographic origin, post-harvest processing methods, and coffee varieties that are indeed representative of positive hedonic responses?
If the responses are not similar, would this suggest professional coffee tasters have collectively developed a shared expectation and definition for what is considered valuable, and that consumers who are not experienced in recognizing coffee flavor characteristics may attribute negative responses to the same attributes? If other extrinsic attributes of coffee selections are removed from the tasting evaluation — removing labels, retail bags, and avoiding open discussion between participants — would coffee drinkers agree with the professional coffee taster results?  
Here are a few thoughts as to why Ethiopia always wins, other than flavor:
Roasters know selecting an Ethiopian coffee is likely the best choice if you want to have a fighting chance at winning. So most entries are from Ethiopia, which means it will be hard to even find a roaster who submits a coffee from Peru or Colombia.

Professional coffee tasters most often appreciate flavor attributes that are present in Ethiopian coffees. Roasters who enter this competition know this and cater to it. Even if the roaster's favorite coffee is not from Ethiopia yet is balanced in every way — capturing pleasures of a subtle, gentle acidity that may also be favored by their customers — it won't beat the formulaic attributes that professional tasters seek. If you put a panel of U.S. rural mid-western coffee drinkers between the ages of 55 and 65 on this judging panel, would you get the same results, or end up with a baggy, past crop, dark-roasted coffee? What makes a coffee great? Is it the flavor established by the few, or the flavor preferences established by the majority of average coffee drinkers? Which coffee, in the long run, will be more sustainable and profitable, average 83 coffee that represents 95 percent of a yield, or the 5 percent of the crop that reached a solid 88 points?

Do judges cup this coffee or do they brew it for drinking? If they are cupping, roasts that cater to cupping protocol should do well, and Ethiopian flavor profiles do

really

well with a gentle roast profile, from what I've tasted. I suppose they do well burnt too. — I like the traditional Ethiopian coffee ceremony for example.

Ethiopia is seasonally fresh at the time of judging, so that plays heavily in the selection process. Would results be different if this competition was hosted in October? Would Colombia or Peru selections pop up?
Next year I suggest the GFA organization consider hosting a guest panel of judges comprised of novice coffee drinkers representing a wide age range and diverse socio-economic backgrounds to help select the next round of coffee winners, and perhaps widening the definition of what good can be.
But let the roasters know this before they submit another Ethiopia, because I bet some would reconsider what "good" is, especially if they know the judges are not professional tasters.
Jon Ferguson
Jon Ferguson is the North American Green Coffee Representative for the ElevaFinca Alliance of Cooperatives in Peru and Colombia.  He is currently based in Lincoln, Nebraska, USA.