As the emerging specialty coffee scene in the urban hideaway of Boise, Idaho, continues to develop, one new company that opened downtown last month, Form & Function, comes with true technological innovation in store.
While coffees are currently roasted offsite through a sort of toll-roasting agreement, there is a space reserved in the production and teaching lab of the cafe's main floor for a Bellwether roasting machine, set to be installed later this year.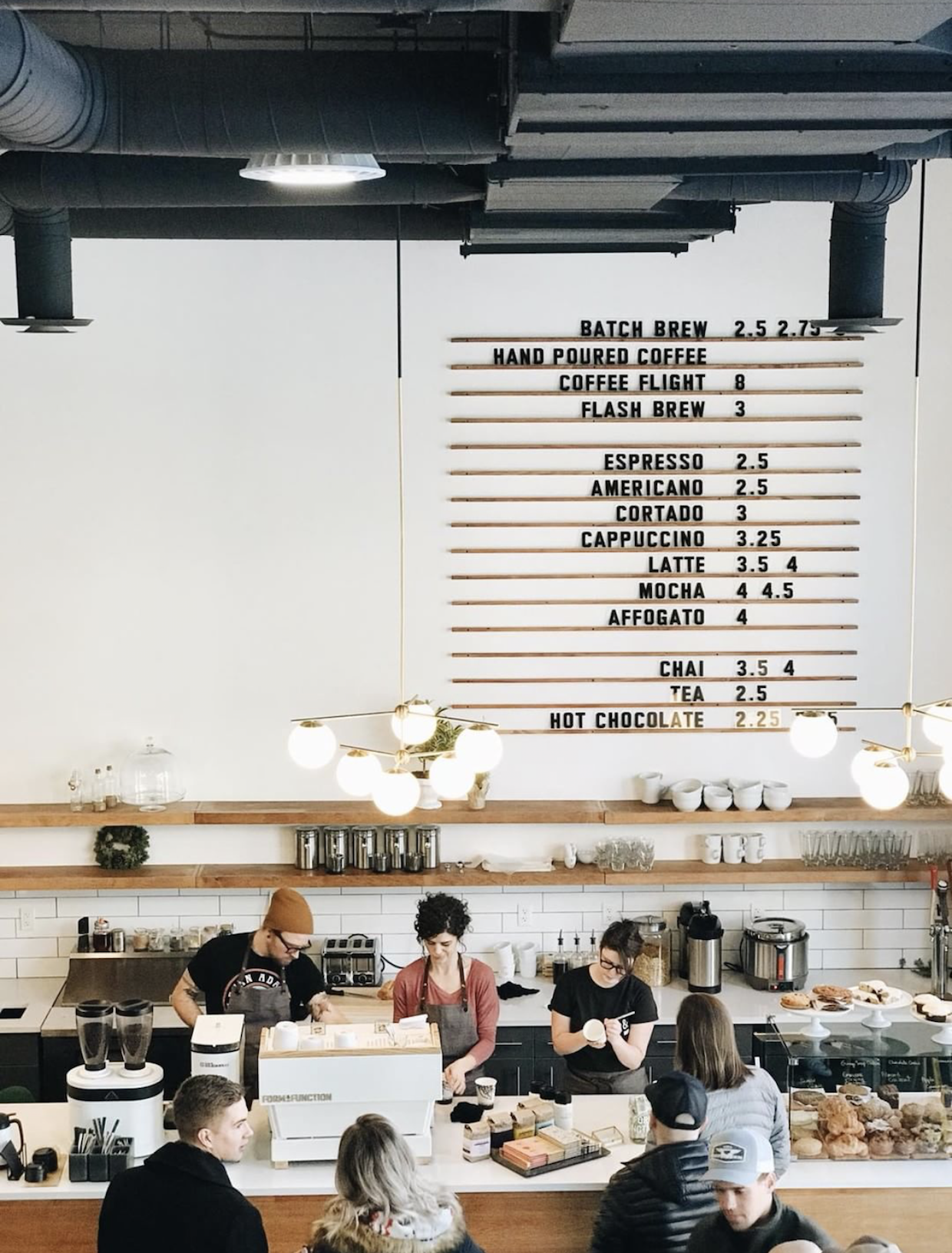 "We were approached by Bellwether in the summer of 2016 and presented with the opportunity to partner with them as they developed their proprietary roaster," F&F co-owner Scott Seward told Daily Coffee News. "They asked for our input as coffee roasters, as well as coffee professionals from a cafe perspective. In exchange for our participation and feedback, we would be one of a few companies across the country to receive a beta model of their roaster and roasting software to aid in the development and subsequent release of the Bellwether roaster to the public."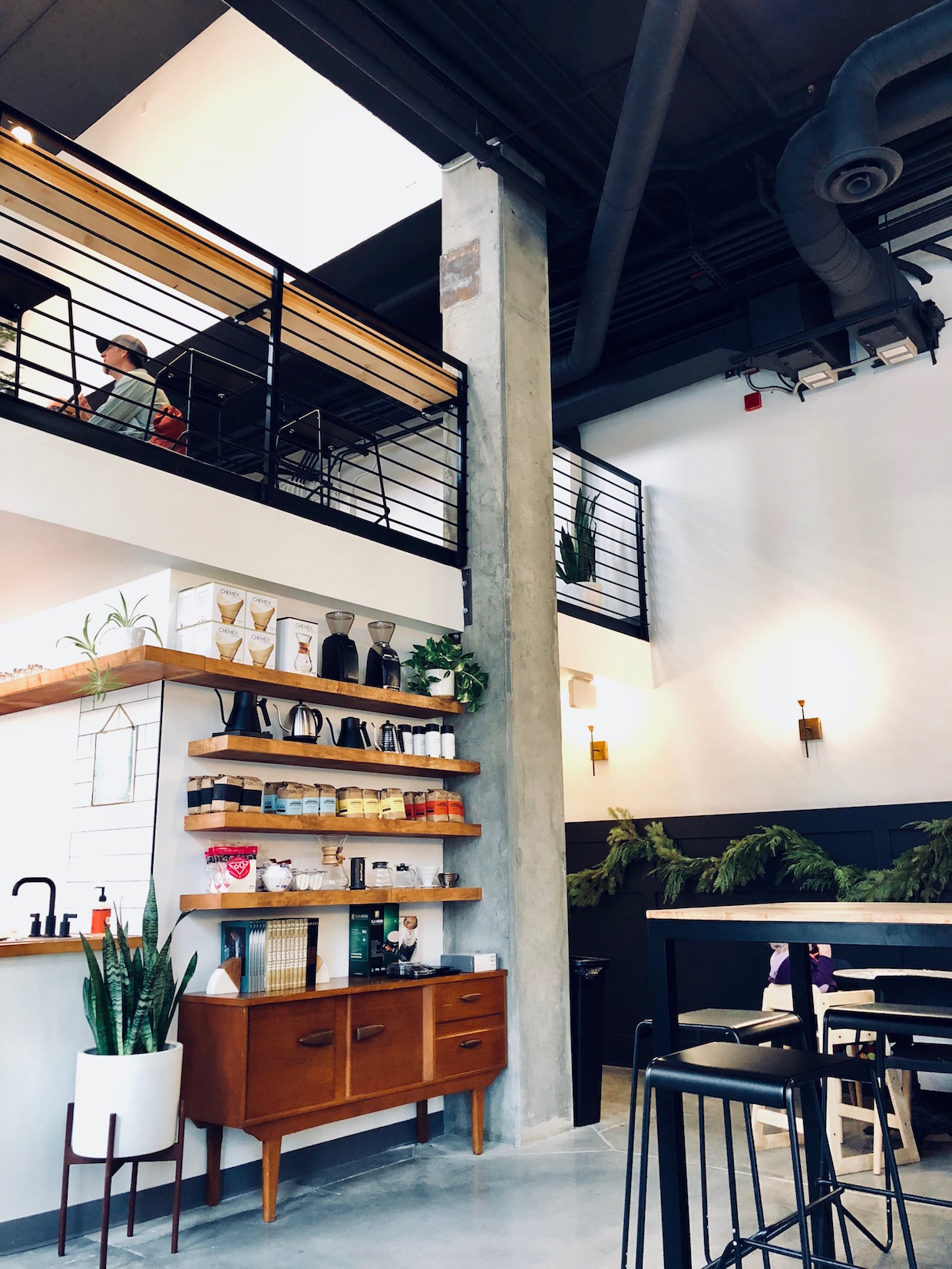 As tends to happen with the rollout of new technologies, there have been delays, and so in the meantime Scott and business partner and spouse Kate Seward have made multiple trips from Boise to Bellwether's headquarters in Berkeley, California, for training both at Bellwether and at Bay Area Co-Roasters, learning about Bellwether roasting procedures and developing F&F profiles on Bellwether software. With F&F now open in Boise, the shop's single-origin and limited-supply coffees are roasted on the Bellwether "alpha" machine while larger quantity offerings are handled on the Bay Area CoRo Lorings, arriving in the City of Trees within two or three days off roast.
"Although we don't have our actual hands on the process, we do have access to all the profiling via their proprietary iOS app," Scott Seward said. "We have been open with our customers and community about the process, and they seem as eager as we are to have the roaster in our possession. We have a space all carved out and ready for it in the shop as soon as it arrives."
In the interim there's no shortage of in-house coffee tech. A La Marzocco Linea 2EE equipped with Ace Shureshot timers pulls shots of Chin Up house espresso or single-origin espresso after grinding through either a Nuova Simonelli Mythos Clima Pro or Mahlkonig K30 Twin, respectively. Kalita Wave pourovers are performed using Stagg kettles and Marco Mix UC3 and Mix 3 Fonts, the latter also programmed for tea and Americanos. A Mahlkonig EK43 grinds for pourovers and for Fetco 2031e batch brew, while a stately Yama Dripper produces cold brew.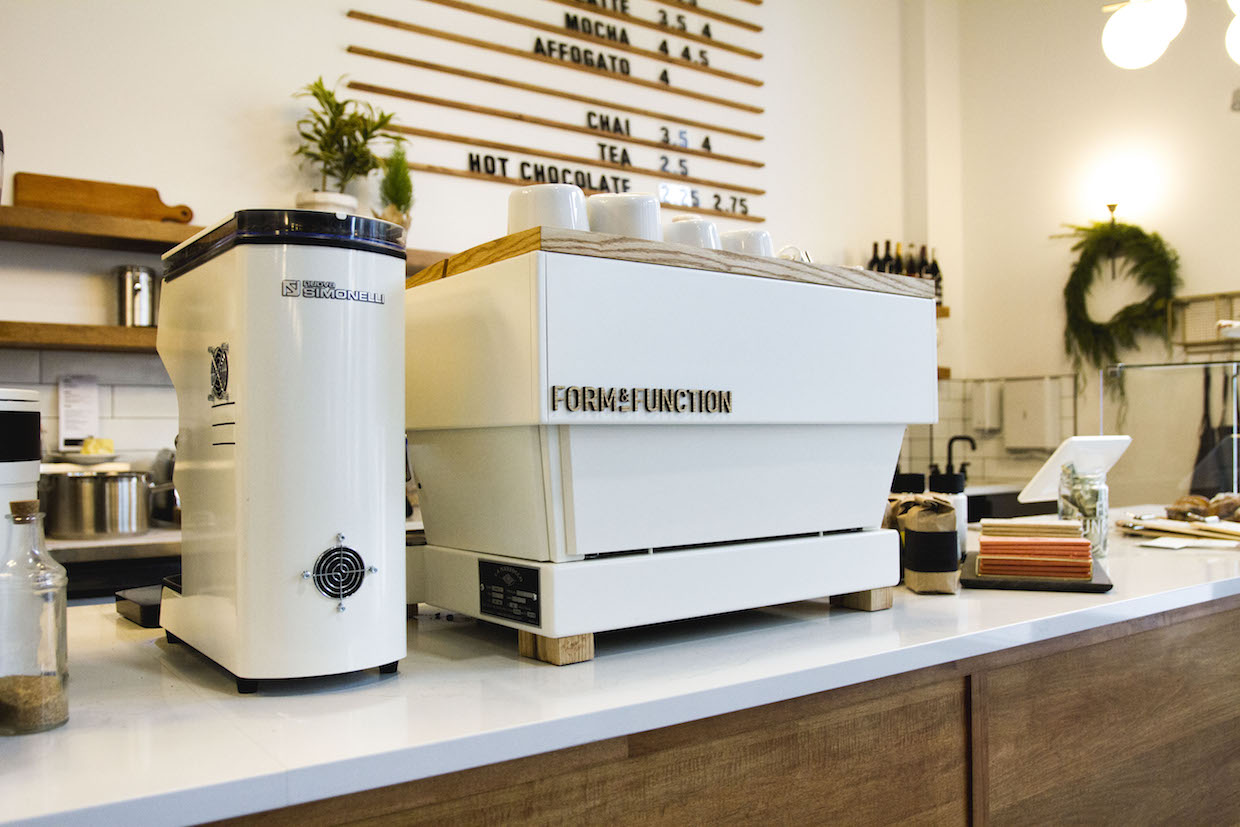 As F&F's roasting program is currently reaching roughly 200 pounds per week, Seward said they've already considered what larger machine the company will bring on in to supplement the built-in Bellwether's anticipated output of roughly 50 pounds per hour with seven-pound batches.
"The big debate we're having now is whether we go with a drum roaster or stay all-in on the fluid bed approach," said Seward, who is excited by the prospect of drum vs. air comparisons with single coffees, although the Stronghold S9 is also a contender, if/when it becomes available in the United States.
Yet whether it's through tweaks to a profiling app or the knobs and dials of a traditional drum roaster, Seward said the aim is always to highlight and preserve the attributes that express each coffee's unique identity.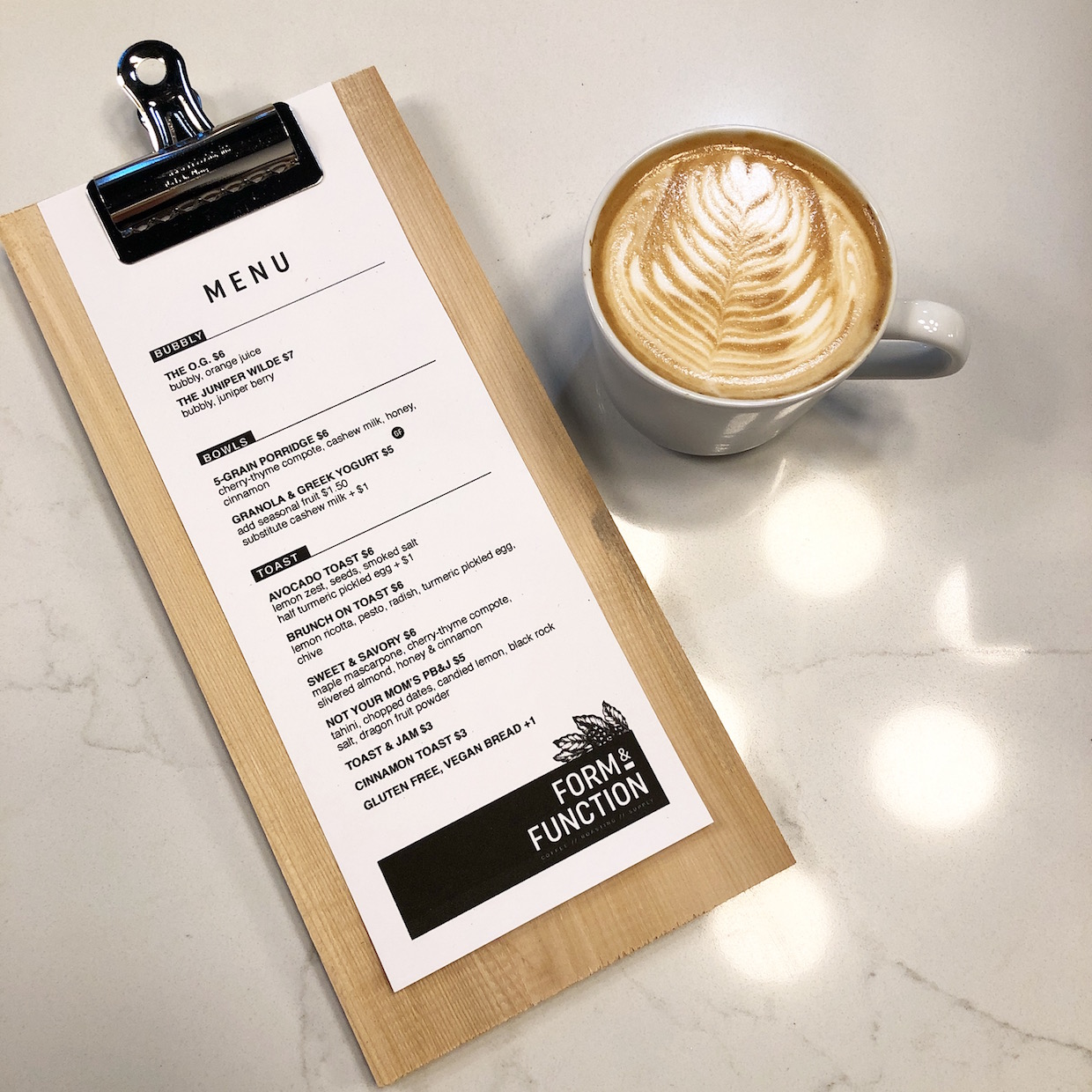 "We see it as our goal to find and emphasize the point in each bean where the story it has to share is the most individual, the most dynamic, and by nature, the most interesting," said Seward, who initially learned to roast under Kevin Myers at Flying M Coffee based in neighboring Nampa, Idaho, and whose cousin, in a sort of small-world twist, is the nano-roasting Boise character known only as Afro Phil.
Seward is also enthusiastic about Boise's rising coffee culture in general. "The growth in our community has been exponential," he said. "Boise has always had a really great — albeit small — art, music, and food scene, and as our city continues to diversify, I feel like the community's willingness to engage in specialty products has as well, allowing the new generation of coffee purveyors to push the boundaries of what's expected and experiment with the new flavors and methods that specialty coffee is all about. We couldn't be happier to be a part of it."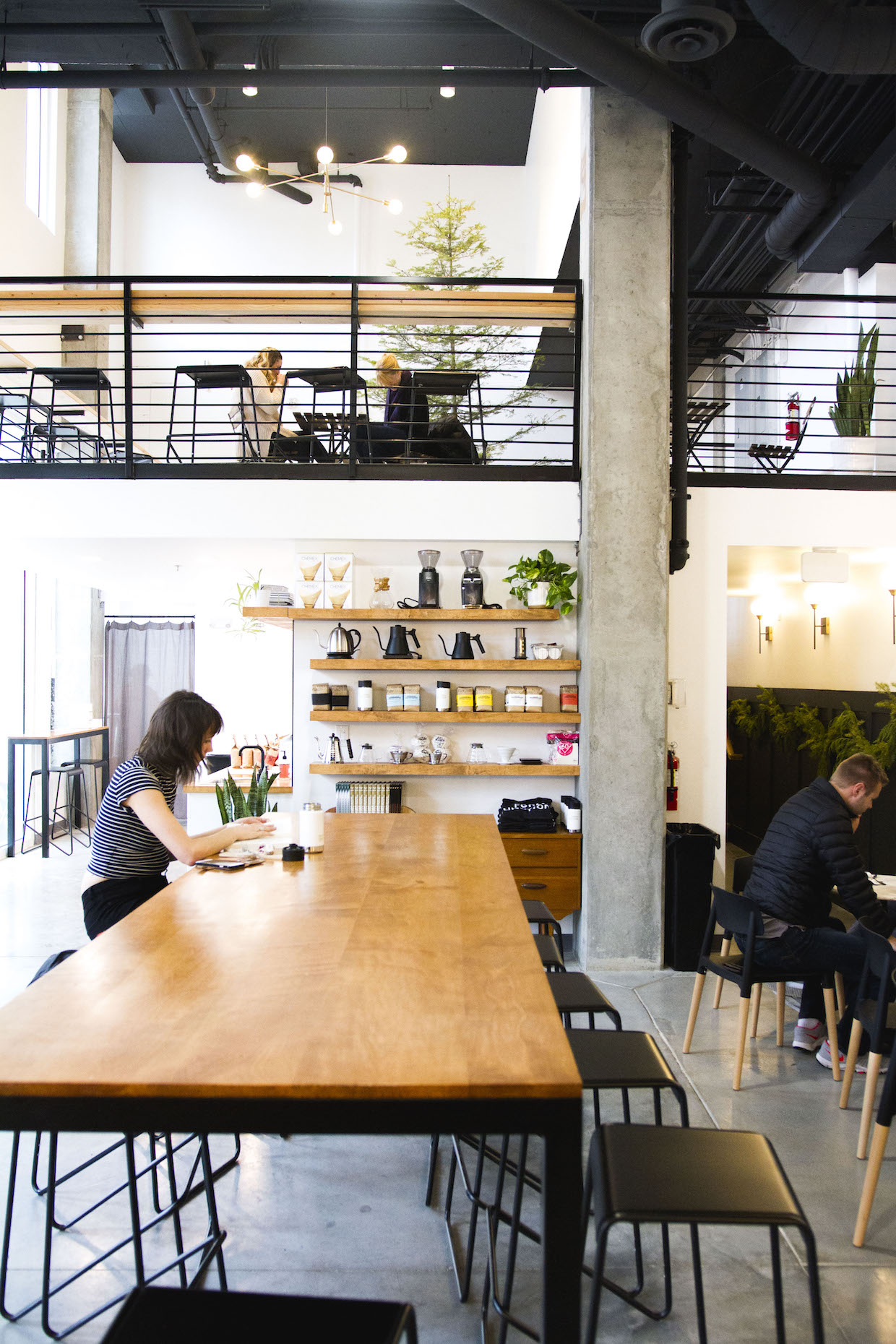 Form & Function is now open at 511 W. Broad Street in Boise, Idaho.
Howard Bryman
Howard Bryman is the associate editor of Daily Coffee News by Roast Magazine. He is based in Portland, Oregon.