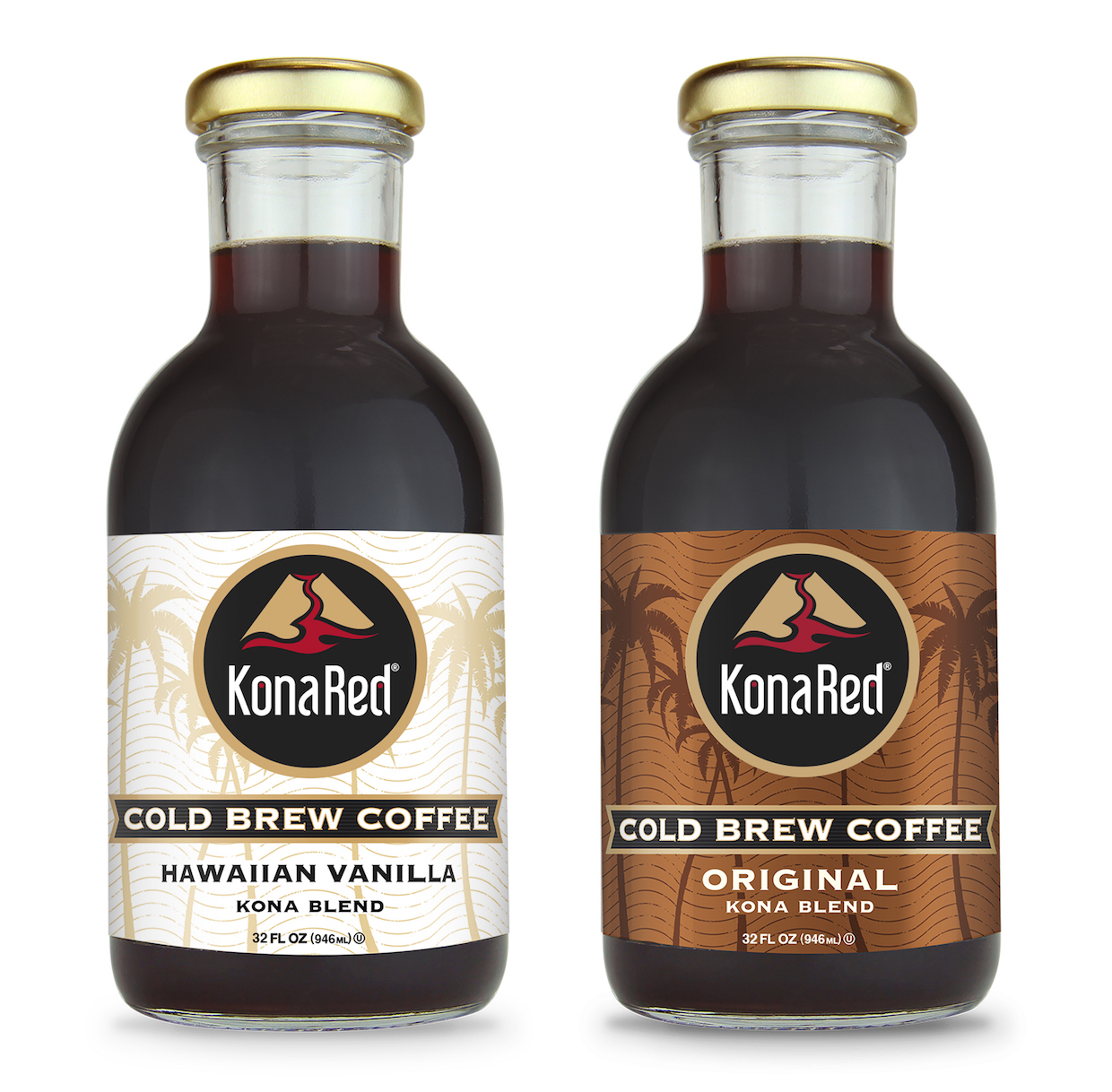 Coca-Cola-backed brand-incubation company L.A. Libations has taken a big step into the cold brew space, engaging in a strategic partnership with Southern California-based KonaRed Corporation.
KonaRed products — including bagged, roasted coffees and RTD cold brews infused with coffee fruit extract in single-serve and multi-serve sizes — are already available through numerous big-name retailers throughout the United States, including Kroger, Safeway, Whole Foods, Target, Costco, Sam's Clubs, Vons, Albertson's, Kwik Trip, 7-Eleven and others.
The specific terms of the partnership with L.A. Libations have not been made public, but KonaRed says it will allow the company to "acquire the strategic guidance and operational resources of the entire L.A. Libations team, including the company's connections with key retailers and distributors nationwide," according to an announcement today.
Coca-Cola has a minority stake in L.A. Libations, which helps create or develop private RTD beverage brands with a particular focus on health and wellness marketing. Existing L.A. Libations partner brands offer products such as bone broth drinks, low-calorie protein drinks, and waters infused with things like electrolytes, aloe extracts, and various other plant-derived ingredients.
The company, which says it meets with some 200 beverage entrepreneurs each year to find potential partners, has helped develop brands such as Aloe Gloe, Trimino, Roar Organic, Bru Broth, Just Chill and Arya. In the coffee category, L.A. Libations has also partnered with Forto Coffee, which offers 2-ounce packaged, flavored energy shots of cold brew.
"Our new relationship with L.A. Libations provides us with a strategic partner who understands the beverage category incredibly well," Kyle Redfield, CEO of KonaRed, said in today's announcement. "The company has deep cross-functional experience and can help us grow distribution and tell the KonaRed story to consumers and retailers nationwide."
Based in San Clemente, KonaRed says it sources all its coffee from Hawaii's Kona island, and the company incorporates coffee cherry extract — from the fleshy matter that is removed from the coffee seed during post-harvest production — into its cold brews. The brand also offers coffee cherry powders and extracts in packages or in bulk.
Nick Brown
Nick Brown is the editor of Daily Coffee News by Roast Magazine. Feedback and story ideas are welcome at publisher (at) dailycoffeenews.com, or see the "About Us" page for contact information.