Drying coffee in parchment on patios at origin is not only a labor-intensive, time-consuming and necessary stage of post-harvest coffee processing, it is also prone to inconsistencies. Bad weather presents several pesky variables on open-air patios, and quality suffers if the coffee isn't all raked and turned fully and frequently enough to dry evenly and prevent fungal growth.
Yet it's a process also straightforward enough to present an ideal challenge to engineering students, which is exactly what recently took place at Ohio's Otterbein University, with both financial and technical support from roaster/retailer Crimson Cup Coffee and Tea.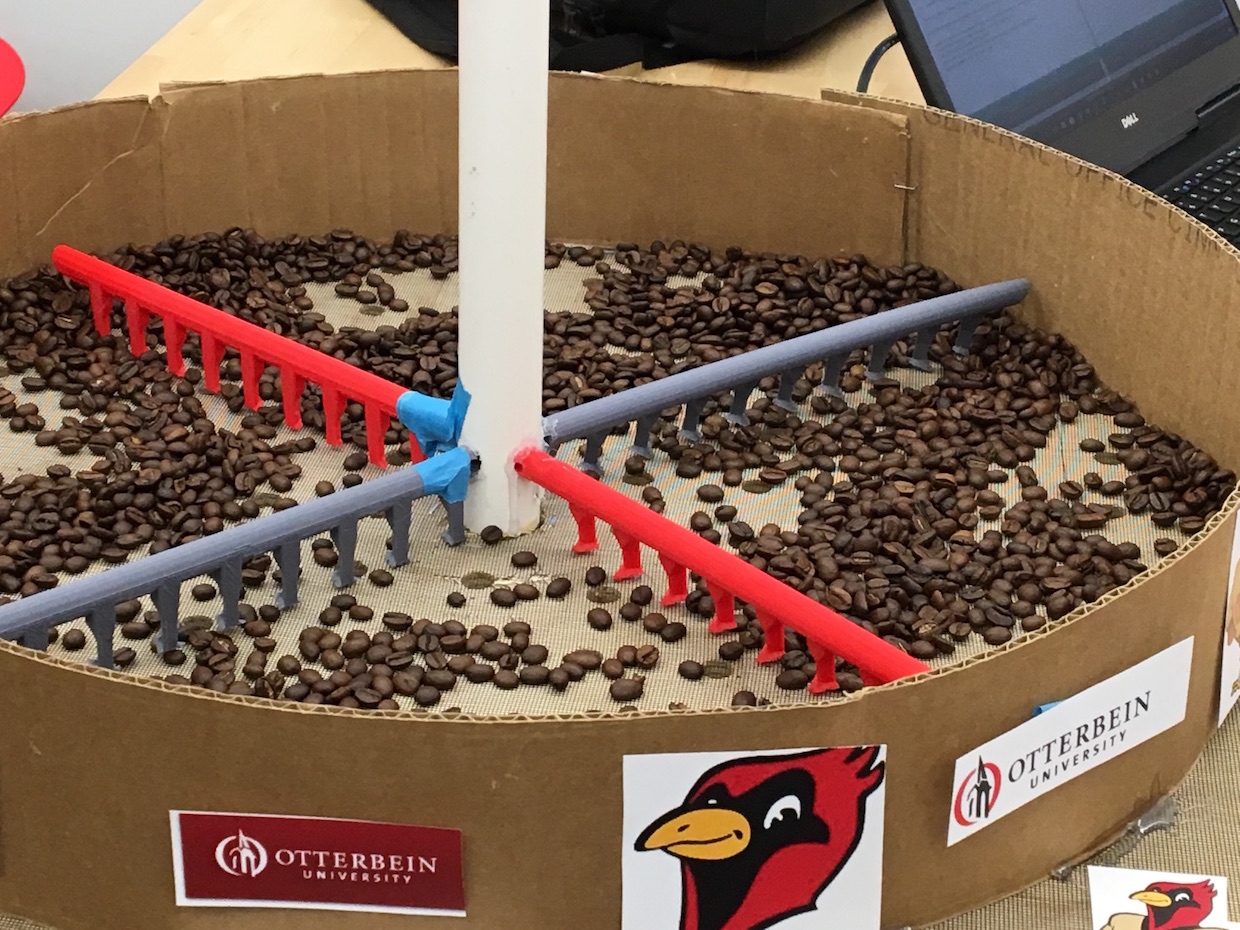 The Columbus, Ohio-based coffee company recently sponsored an engineering competition at the university's new Harpster Engineering Lab to design a mechanical coffee parchment raking system. Twelve teams of students competed in the contest, designing raking mechanisms to achieve the greatest percentage of bean turn when coffee is positioned on a raised bed that allows airflow from below.
"The prototype was designed to run on a 9-volt battery to simulate being connected to a solar energy supply at origin," Crimson Cup coffee buyer Dave Eldridge told Daily Coffee News. "Other considerations in raking are to ensure that the beans do not pile greater than three centimeters, and that the beans are turned. In the case of the winner, they painted one side of the bean, operated the rake and found they turned close to 80 percent of the beans per cycle."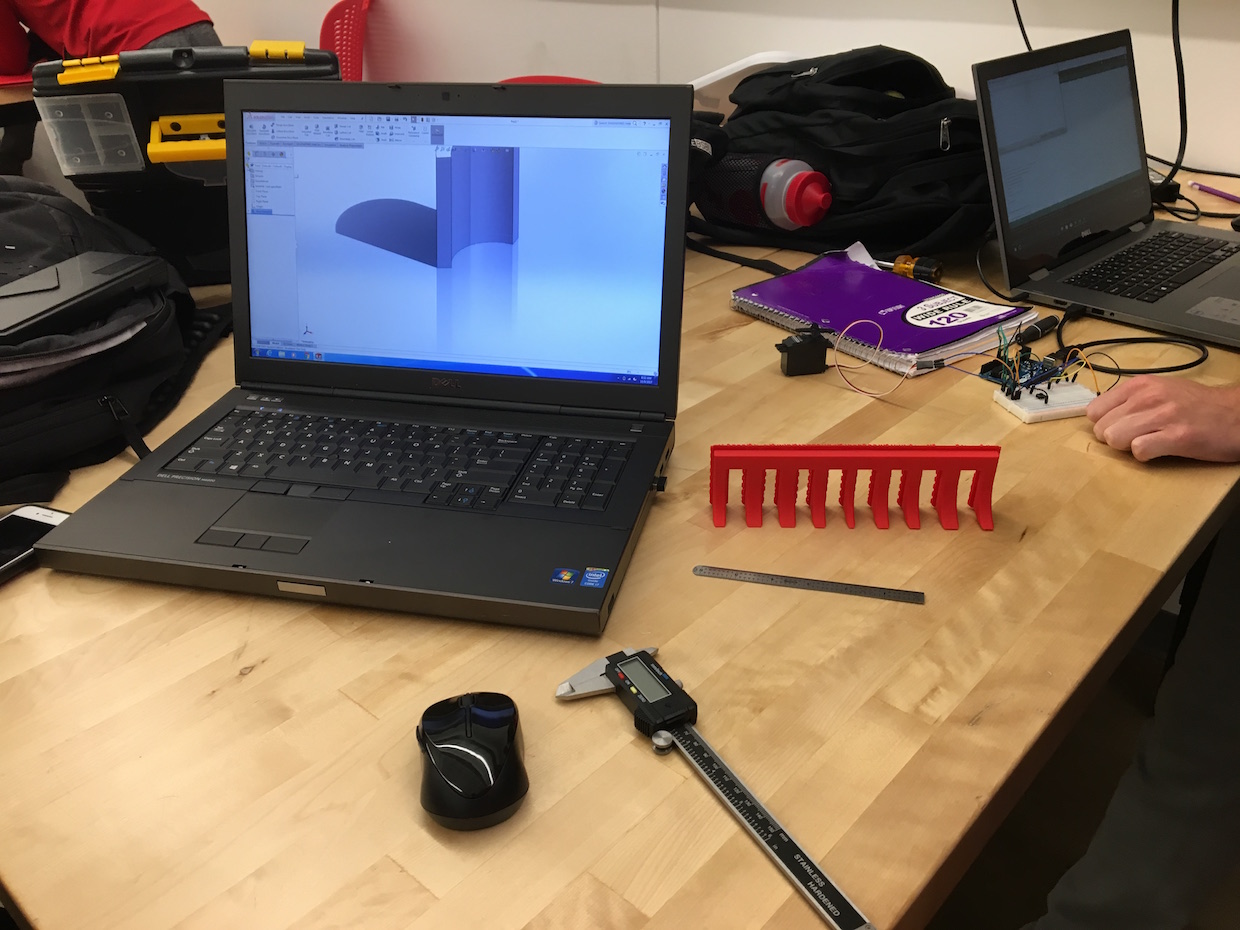 Members of the winning team included freshman-year students Lorraine Burger, Mitchell McClain and Adam Stotler, whose rewards came in the form of good grades, recognition, and honors at the dedication ceremony for the new lab.
"Further development would be required before their solution could be implemented at origin," said Eldridge, adding that while the coffee company and the university are still discussing next steps, real-life implementation of the winning coffee auto-raker at origin would probably be more appropriate for a senior capstone project.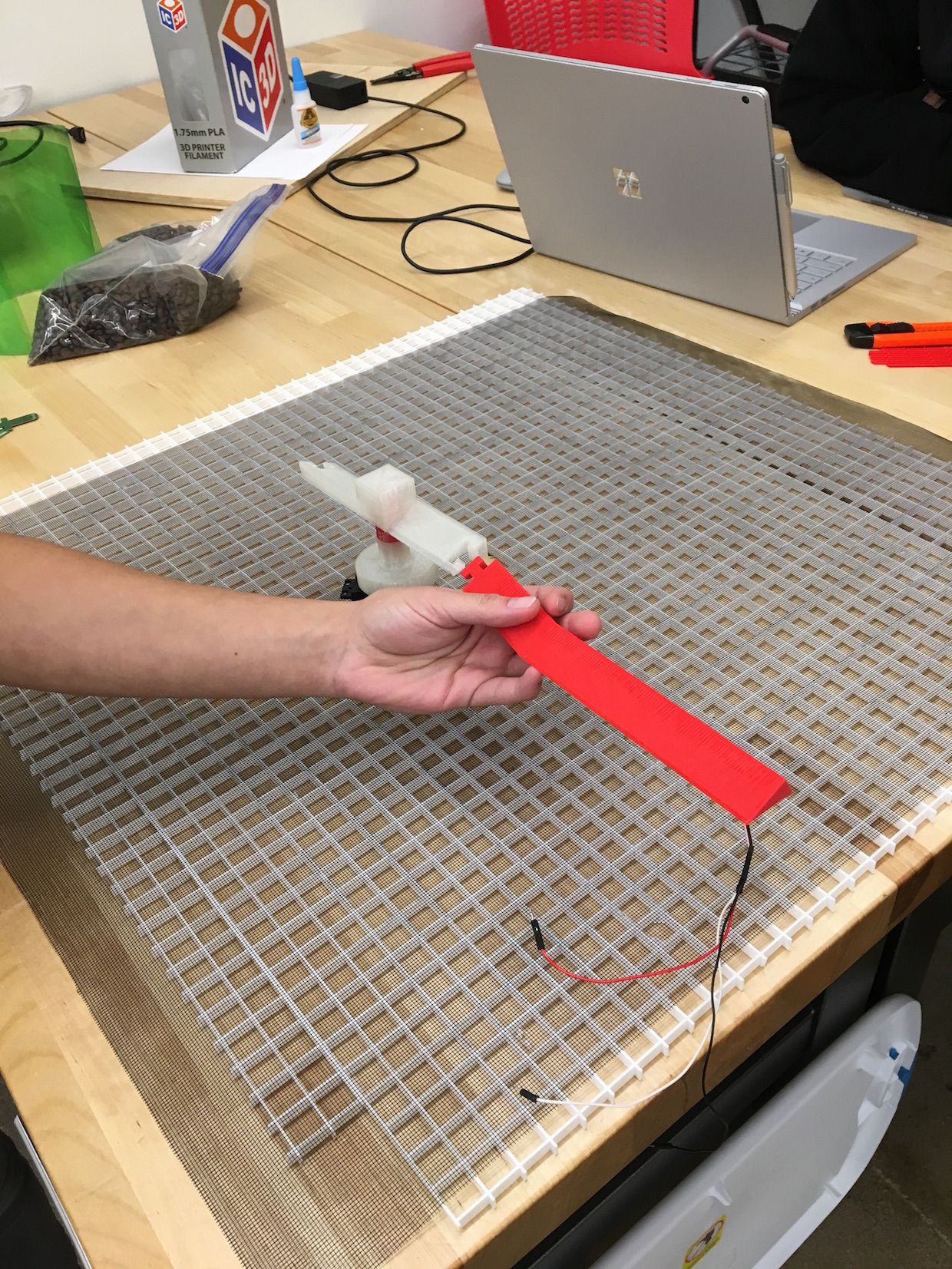 Howard Bryman
Howard Bryman is the associate editor of Daily Coffee News by Roast Magazine. He is based in Portland, Oregon.